Because Kosovo cannot formally be a party to international human rights conventions and mechanisms, the Human Rights Section supports the work and dialogue of UN and European human rights mechanisms with Kosovo through continuous interactions with Kosovo's institutions in coordination with other international organisations, such as the EU, OSCE, and the Council of Europe.
SRSG Zahir Tanin welcomed Mr Nils Melzer, UN Special Rapporteur on Torture and Other Cruel, Inhuman or Degrading Treatment or Punishment to UNMIK. 21 November 2017.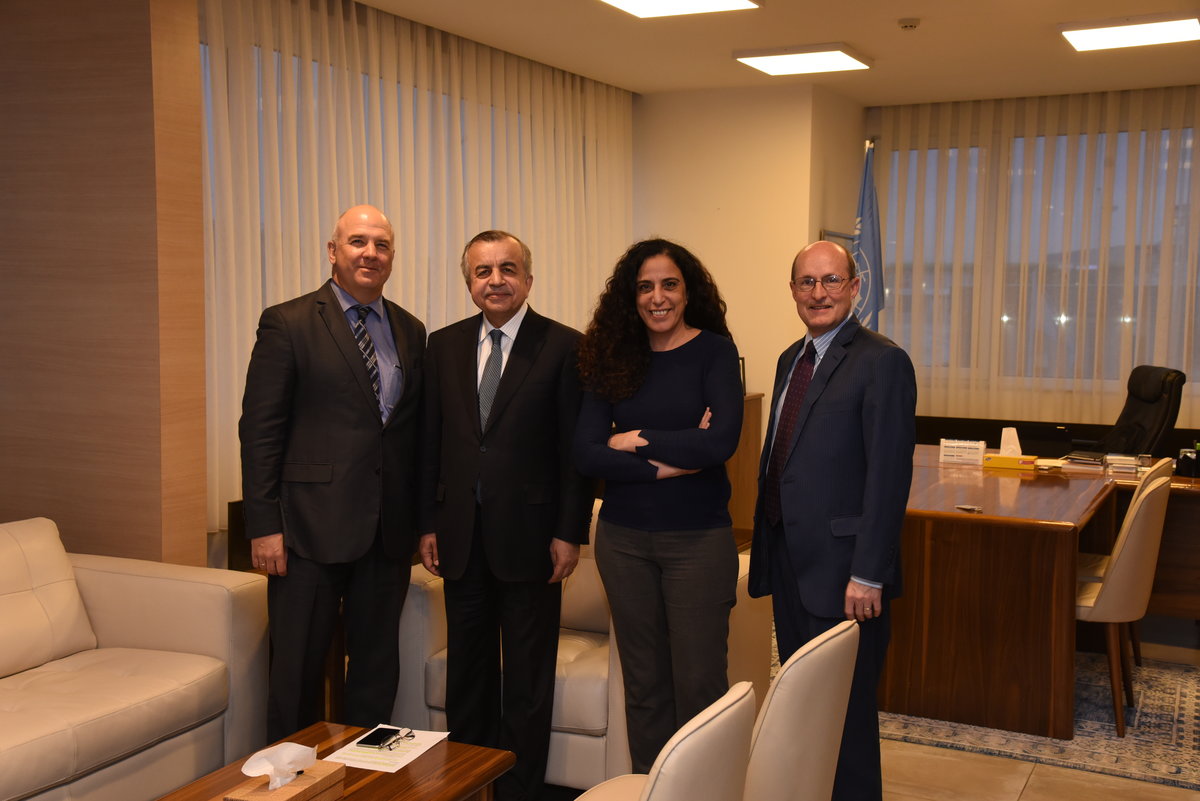 From left to right,  the Council of Europe's Commissioner for Human Rights Mr. Nils Muižnieks, UN Special Representative to the Secretary-Ganeral Mr. Zahir Tanin, Head of UNMIK Human Rights Office, Ms. Miriam Ghalmi and the UN Deputy Special Representative to the Secretary-General Mr. Christopher Coleman. 6 February 2017.
Special Rapporteur on Torture  - http://www.ohchr.org/EN/NewsEvents/Pages/DisplayNews.aspx?NewsID=22455&LangID=E
CPT report - https://www.coe.int/en/web/cpt/kosovo?desktop=true
FCPNM REPORT - https://rm.coe.int/fourth-opinion-on-kosovo-adopted-on-8-march-2017/1680779af8
UNWGEID report - http://www.ohchr.org/Documents/Issues/Disappearances/A-HRC-30-38-Add1_en.pdf