United Nations Kosovo Trust-Building Forum: Moving Forward
On 18 October, UNMIK gathered more than 200 stakeholders to take stock of progress and open new avenues of work toward the implementation of the recommendations developed during the United Nations Kosovo Trust-building Forum, held in Ljubljana in May 2018.
The event, which was attended by government officials, mayors, ambassadors, religious leaders, and representatives of civil society, NGOs, the diplomatic community and international organizations, provided an opportunity to reflect on the Forum experience, distribute the Forum report, share examples of ongoing trust-building work, and advance efforts to implement the Forum recommendations moving forward.
The event featured a keynote address by the Special Representative of the Secretary-General (SRSG) and Head of Mission, Mr. Zahir Tanin, as well as video vignettes documenting the kick-off to the trust-building process in Ljubljana and showcasing ongoing and innovative efforts of dedicated public servants, community leaders, neighbors and young people to build trust in their communities, including through supporting multilingualism, building shared livelihoods, and creating music together.
In his remarks, the SRSG underscored that trust-building is at the center of the United Nations Integrated Strategic Framework for Kosovo and represents a priority area for funding programmatic activities.
In this regard, he announced a series of new UNMIK initiatives that seek to take forward the Forum recommendations, including:
1) efforts to create space for a wider section of Kosovo society to become more actively involved in the decisions that affect them;
2) development of the Kosovo Trust-Building Digital Platform to maintain the relationships forged in Ljubljana, share information and organize work projects to advance implementation of the recommendations;
3) support for the development of a sustainable language center where all residents of Kosovo would have an affordable opportunity to improve their Serbian and Albanian language skills;
4) ongoing work with partners to support victims of gender-based violence.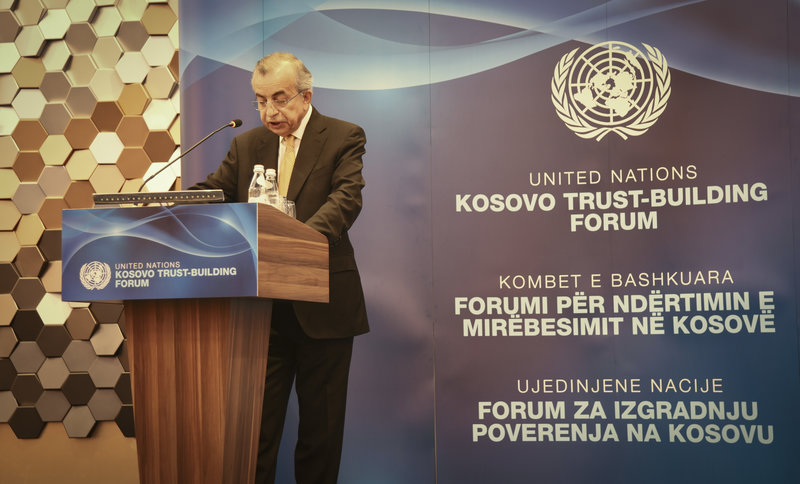 The SRSG also issued a call to action, welcoming all leaders and partners for peace in Kosovo to join the United Nations in taking forward the Forum's recommendations as a roadmap for collective efforts toward lasting reconciliation.
He concluded, "The journey of building bridges between people and communities is about moving from frozen conversation to meaningful communication, to necessary coordination and to real cooperation. We are in the middle of this journey, and as I said in Ljubljana, it is now time to organize the future, not simply to mourn the past."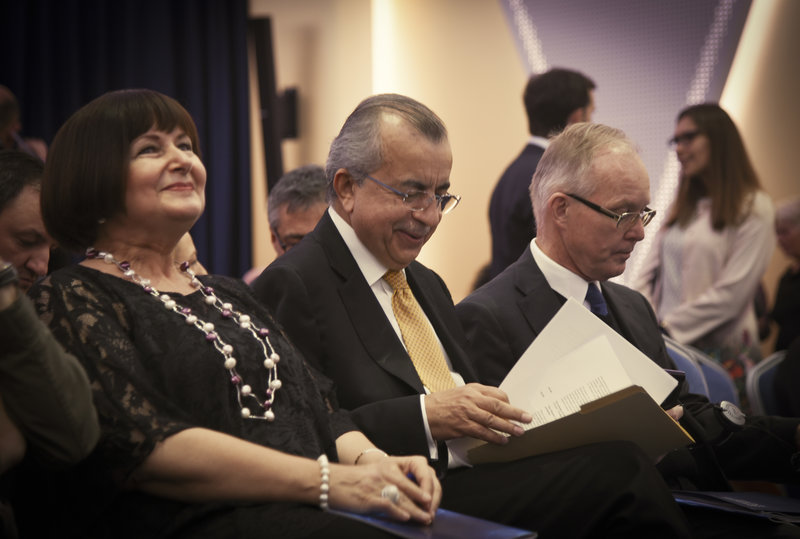 The event concluded with a guest performance by Electra Heart, a young band that started at the Mitrovica Rock School, which has become a local institution for bringing together young women and men from all communities to create music together.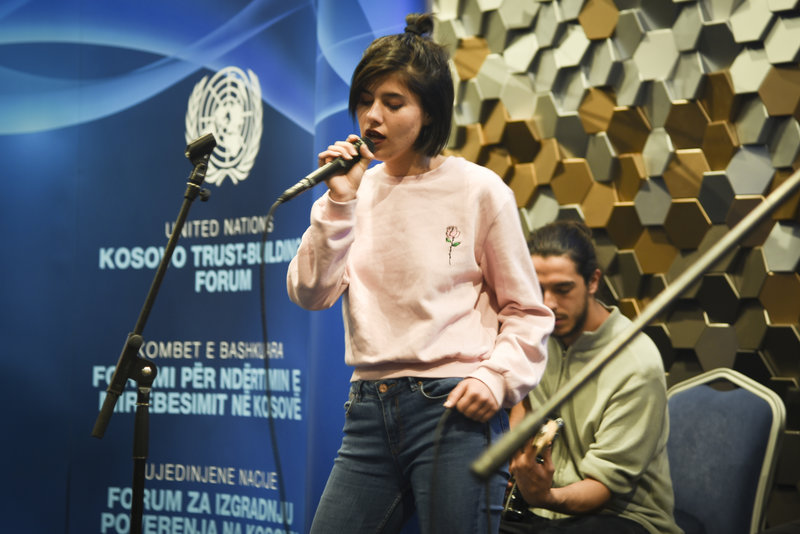 Read the full statement of SRSG Zahir Tanin at "United Nations Kosovo Trust-building Forum: Moving Forward" here:
In English: 
In Albanian: 

 alb_181018_srsg_remarks_tbf_moving_forward.pdf
In Serbian: