THE YOUTH IN FOCUS: BREAKING BOUNDARIES THROUGH ART
On 10-11 August, several enthusiastic young artists from different communities in Kosovo gathered on Mother Theresa Boulevard to express ideas of peace and togetherness through painting.
Following the first UN Kosovo Youth Assembly organized by UNMIK in June 2017, a joint UNMIK-UNICEF board awarded small-scale grants for youth-led initiatives. Among the finalists, one of the youth groups wanted to gather young artists from different communities in Kosovo to paint together for peace and friendship beyond ethnic boundaries.
The project, called 'Breaking Borders Through Art' was launched just in time for International Youth Day, marked globally today on 12 August.
The young artists were thrilled to be part of such an artistic project which brought them together to jointly explore and understand each other's views through art. 
Mirjeta Qehaja, a young art student, is very eager to be part of this project. "The topic excited me. I belong to the Egyptian community and the picture that I'm painting shows two hands breaking the wall of discrimination," she described
The project leader, Edita Ismajli, said "The paintings show how different we interpret one topic, yet how similar we are". Young artists hope to sell as many paintings as possible so they can invest in similar exhibitions in different towns around Kosovo.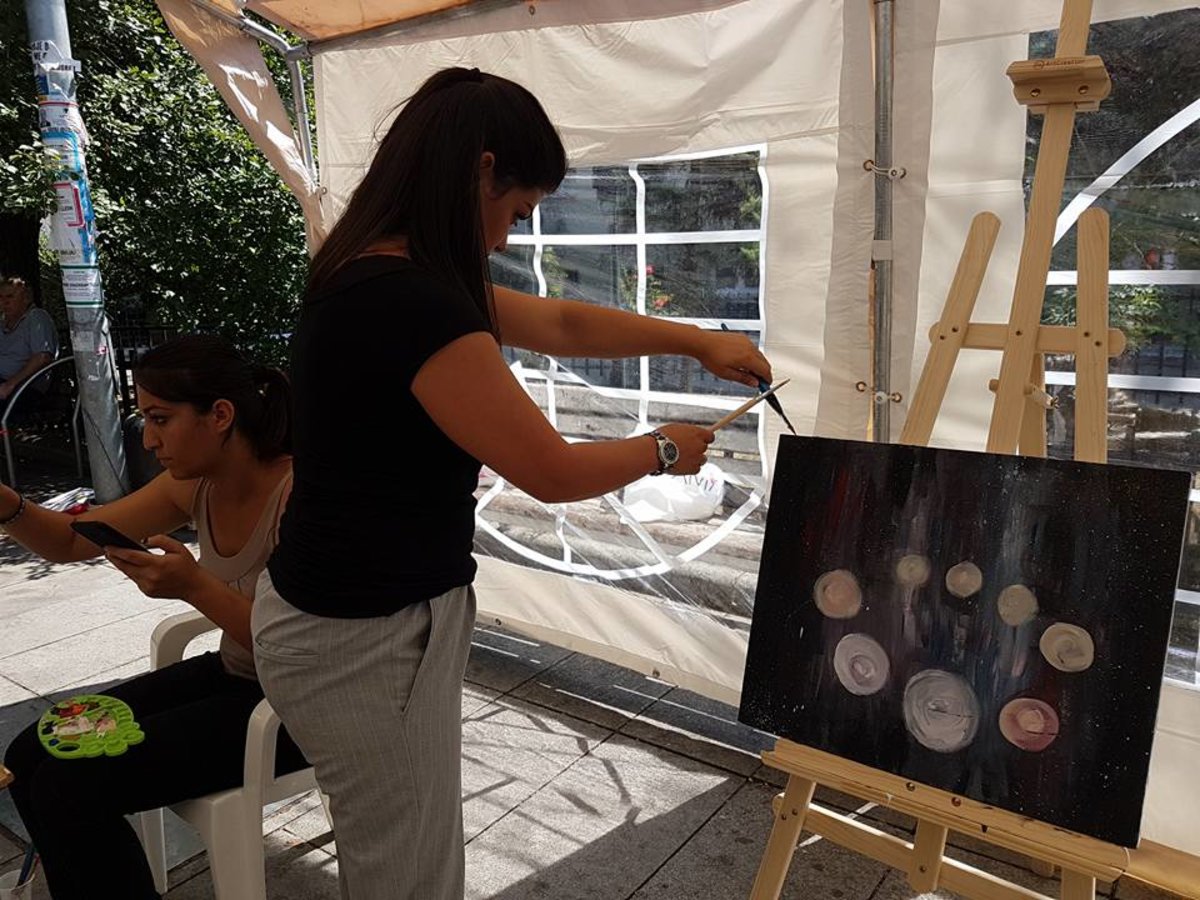 The youth group has already been invited by their peers from the UN Youth Assembly to organize another exhibition on 18 August in Kaçanik/Kačanik, with Gračanica/Graçanicë and Pejë/Peć also on their art tour, which will only be expanding!
The project is supported by UNMIK and will be marked as one of the events on International Youth Day.