"Stories from the Other Side" Goes North: UNMIK Hosts Youth Cooperation Platform
On 11 May, the UN Mission in Kosovo met in North Mitrovica with 24 young Kosovo Serb, Kosovo Albanian and Kosovo Bosniaks from a number of municipalities including Zvečan/Zveqan, Pristina, Leposavić/Leposaviq, Peja/Peć, South Mitrovica and Gjakova/Ɖakovica. The event, second of its kind and organized by UNMIK's Youth Focal Points, aims to build understanding and trust between youth from different communities in Kosovo and to raise awareness of local UN activities.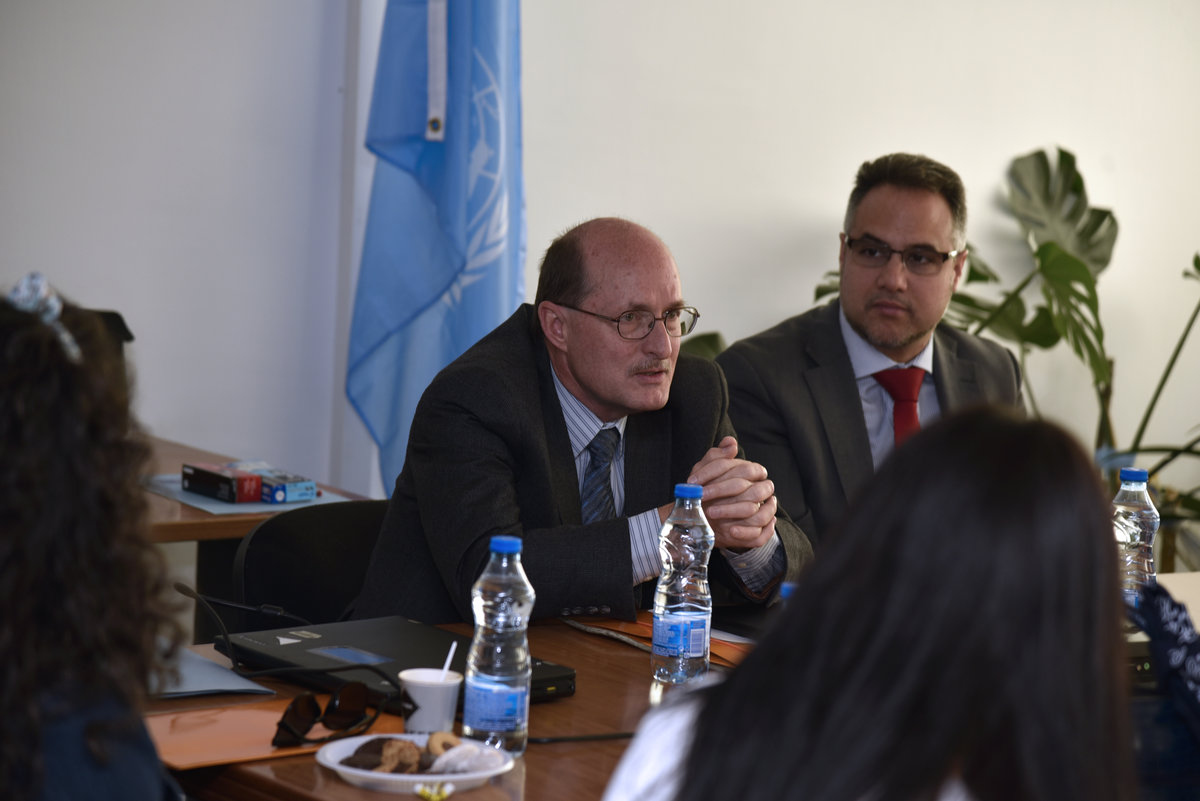 Deputy SRSG Christopher Coleman emphasized the importance of youth communication and partnerships beyond community lines as the key precondition for long-standing peace in Kosovo, and reiterated UNMIK's readiness to provide more space and opportunities for these developments.
The youth engaged in a lively discussion and identified a number of mutual obstacles faced by their generation, including corruption and nepotism.
The need for improved quality of education to enable youth to access and contribute to the local labour market was also discussed along with the need to improve equal access to public and social services in Kosovo and to increase intercommunity communication.
Sanja Vukotić, an invited speaker representing the Kosovo Serb community at the Central Youth Action Council, shared her experience in chairing the Youth Action Council in Kllokot and engaged the participants in a debate about the efficiency of existing youth mechanisms in Kosovo and ways to improve them.
UNMIK Youth Focal Point Iana Minochkina informed participants about UN Security Council Resolution 2250 on Youth, Peace and Security, its implications for governments and UN institutions, as well as opportunities it opens for youth engagement with the UN.
Head of UNMIK's Mitrovica Office, Danilo Rosales Diaz, joined the discussion with a briefing on the UN Sustainable Development Goals and the specific importance of Goal #5 'Gender Equality' in Kosovo. The youth agreed on the need for local ownership to be at the forefront of local solutions.