Don't fool me! Teenagers identify online information and hate speech risks
The growing threat of social media and the internet in fuelling misinformation and hate speech was identified by a group of Kosovo teenagers during a discussion with experts.
International Fact-Checking Day is marked every 2 April, the day after April Fool's Day. The Balkan Investigative Reporting Network (BIRN) held a panel discussion at Hivzi Sylejmani High School in Fushë Kosovë/Kosovo Polje on 31 March, to mark the occasion. The event was one in a series of awareness-raising discussions at Kosovo schools and part of a wider tranche of activities to tackle misinformation and hate speech, led by BIRN and supported by UNMIK.
16-year-old student Enesa Gashi said teens regularly encountered negativity online, and social media, such as TikTok, was often flooded with negative comments against women and girls who posted photos or videos of themselves.
"We have all seen the impact of fake news or hate speech on people, even public personalities can be affected by fake news."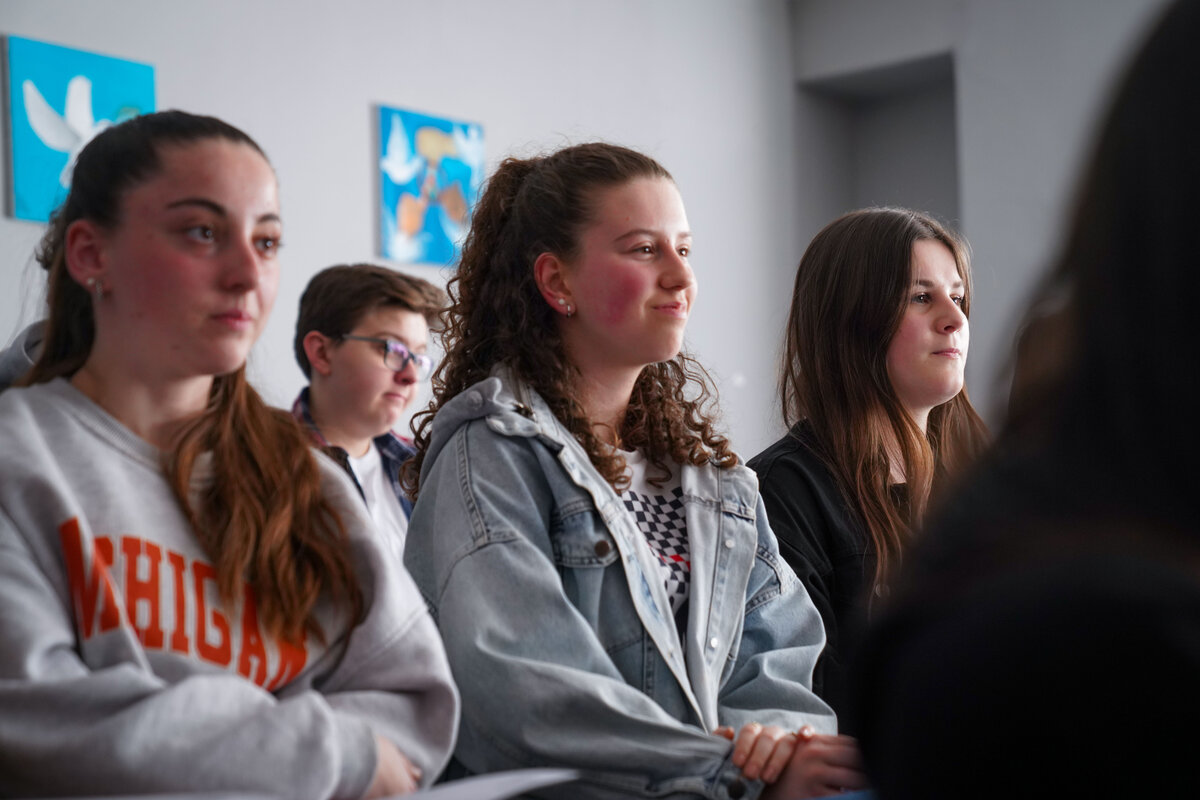 Anisa Orllati, also 16, shared a story about how online searches to research headaches she was suffering from gave her frightening results – much more serious than the reality turned out to be.
"Now I don't turn to the internet [for health advice] because it can really affect my health."
UNMIK Deputy Special Representative to the Secretary-General Barrie Freeman told the students in her opening remarks that fighting mis- and disinformation online was a priority for the United Nations and UNMIK, explaining some of the harmful effects of this behaviour:
"It can make people panic or worry unnecessarily. It can also make us scared of certain groups of people. This may lead us to even say things that are harmful towards those groups. This is known as hate speech, and it is an international human rights abuse."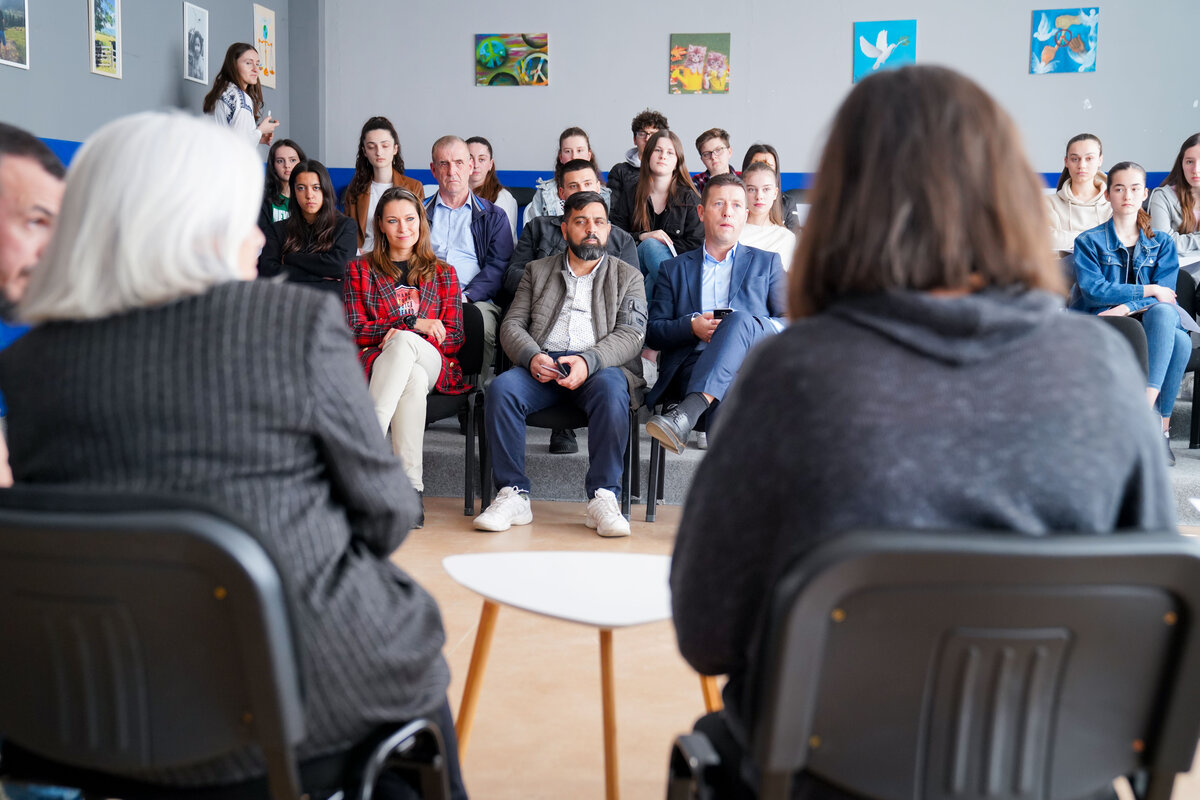 Kallxo.com managing editor Kreshniq Gashi chaired an interactive panel, also joined by UNMIK Spokesperson Sanam Dolatshahi and Balkan Sunflowers Kosova project coordinator Kadrije Krasniqi.
"It's clear that people say things online that they wouldn't say in real life. People must face justice if they make such comments," Gashi shared, reflecting on research done by BIRN and what he has witnessed moderating online comments on news portals.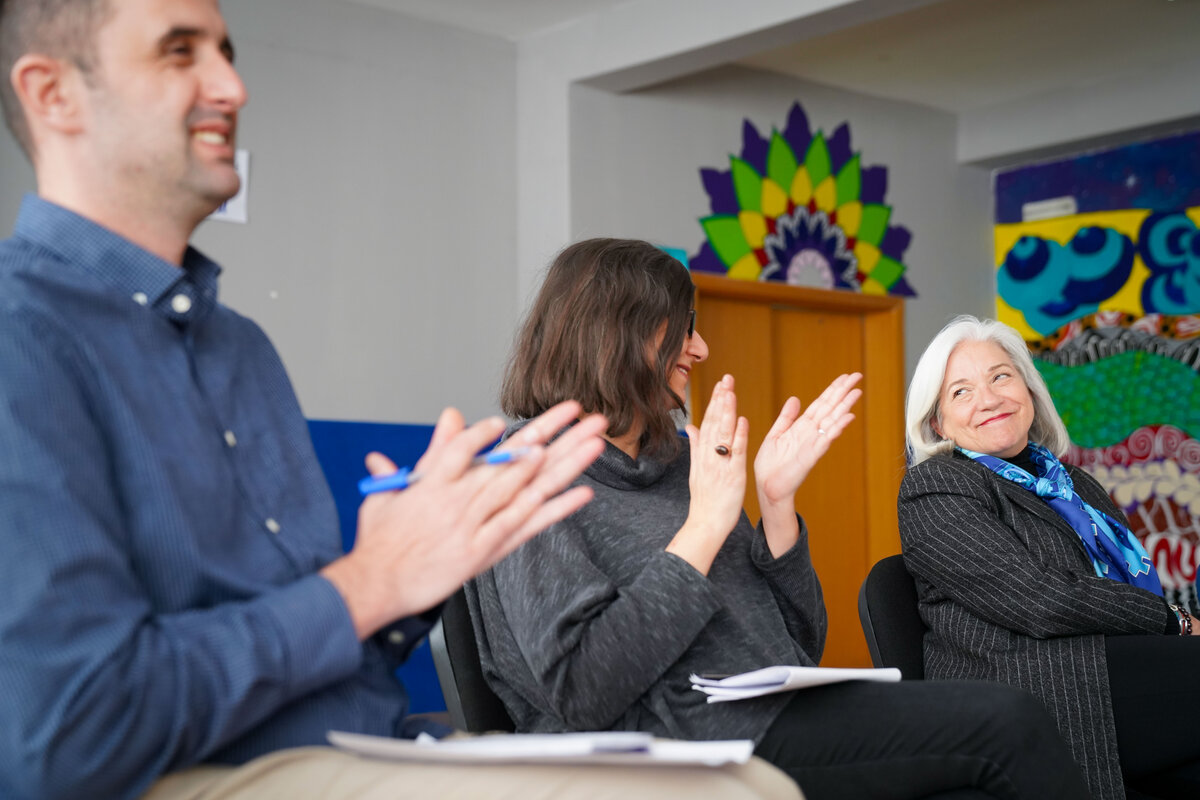 Dolatshahi discussed the importance of also practicing selfcare online, while continuing to access the benefits of online tools : "Of course we cannot live without the internet anymore but we need to know how we should use it safely and without getting harmed or harming others."
The UNMIK-supported BIRN project to address mis- and disinformation also includes fact-checking training for working journalists, publishing articles debunking fake news, the production of informative videos about misinformation and hate speech, as well as several panel discussions with experts.