Happy to Report: UNMIK supports journalism internships for non-majority youth
Gathered around their living room in Roma Mahala, 18-year-old Flamur Krasniqi's family was pleasantly surprised when they heard a familiar voice as they scrolled through Facebook on his father's smartphone. They were watching a video report on RTK's social media channels documenting the issues affecting the Roma community. "Is this you?" Flamur's father asked his son. And when the credits rolled, his name flashed across the screen.
"It was a wonderful moment!" said Flamur, who had worked on the report as part of an UNMIK-supported journalism internship, implemented by NGO Romtegra, for youth from non-majority communities.
"There used to be a lot of fake news about the Roma community," Flamur recalled. "A lot of journalists would come here and report, take photos of children from our community without the consent of the parents. Ethics has been a huge problem as I noticed. I hope to continue my journey in journalism and change this!" he added.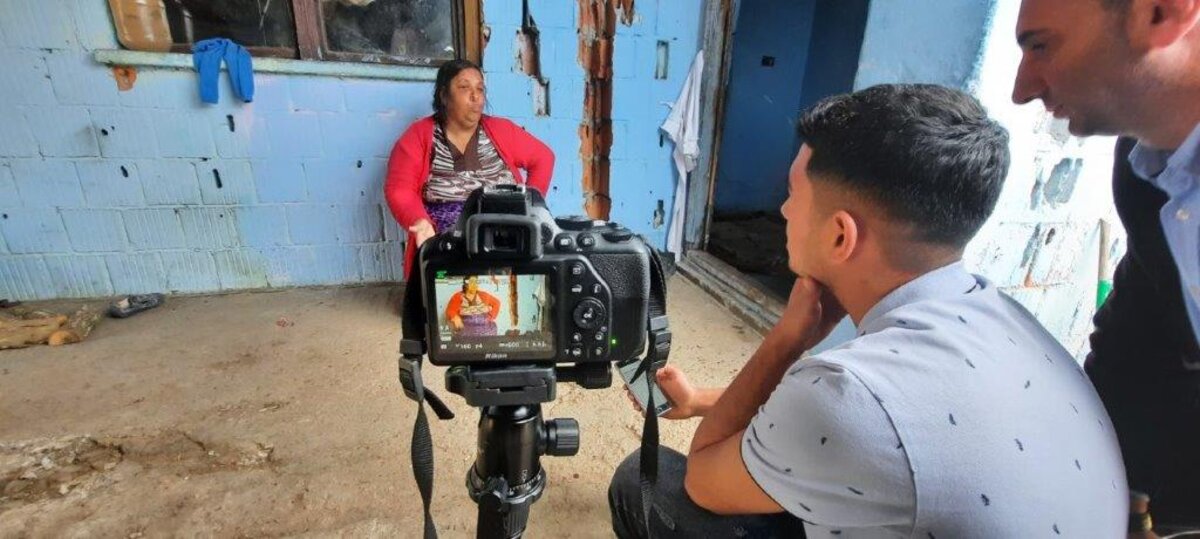 Over 4 months, UNMIK supported Romtegra in enabling young people from the Kosovo Roma, Ashkali and Egyptian communities in the Mitrovica region to complete trainings in journalism and Information Technology, as well as an internship involving two study visits to Prizren on Radio Romano Avazo and in Pristina on RTK.
Notes from the field
"With this project, we aim to have new journalists from within the community, who will also become role models for the community in Kosovo and beyond," said Daut Qulangji, project manager, Romtegra, adding that the Kosovo Roma community should work towards taking forward the legacy of being among the first to have dedicated Roma language media in the region.
Ajfer Tuna, UNMIK Programme Management Assistant agrees, emphasising the need to provide opportunities for young people from non-majority communities in order to create sustainable empowerment and change.
"Financial independence and agency are critical to the prosperity and longer-term fulfilment of individuals and communities. This project has been one way to further this cause in a practical, tangible way — led from within the community itself," she said.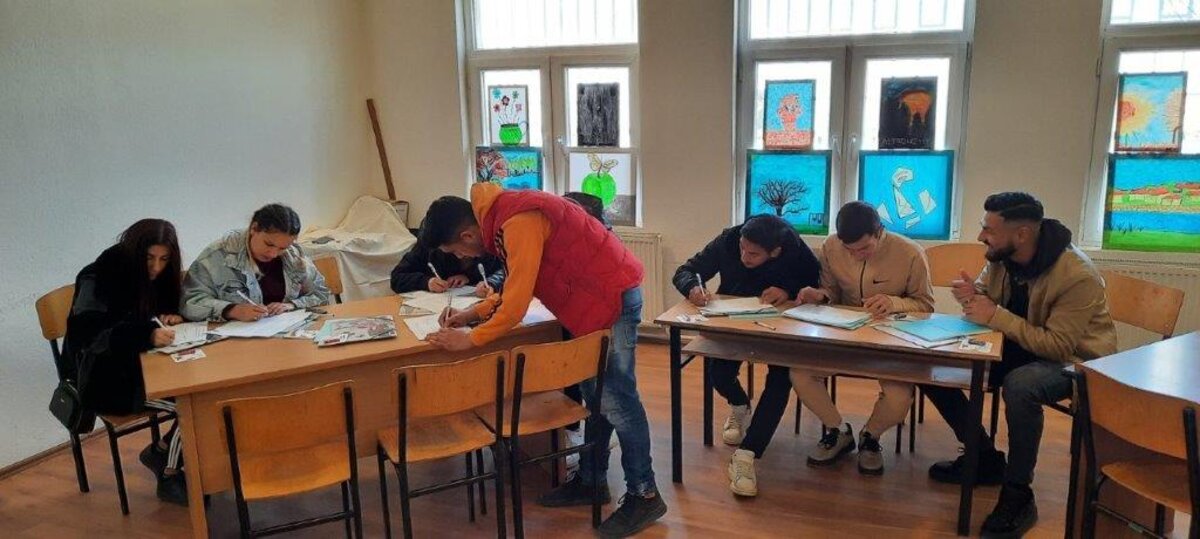 The trainings involved theoretical and practical learning. What started out as sessions to familiarise the youth – teaching them concepts of fake news, how to report factually and ethically as well as skill training with video and photo documenting, eventually evolved into practical exercises of field reporting and radio recording.
The idea was to go beyond learning journalism as an "abstraction" by providing a more immersive hands-on experience.
For Florentina Jahja, 19, field reporting was the most challenging, yet enlightening exercise. "We prepared questions beforehand, but when we reached the field, the situation changed completely," she said.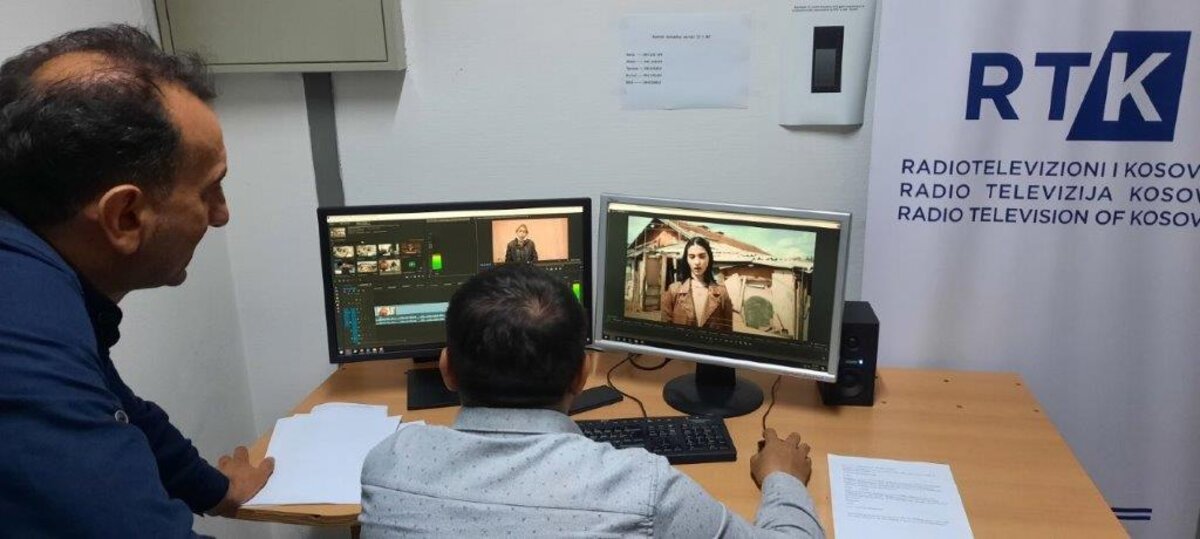 What was supposed to be a report on how the Roma community is observing Ramadan, evolved into a story about their hopes and aspirations. "When we spoke to a woman here, we realised what she really needed was a home, not a festival – so we spoke of these issues, of basic rights and requirements, documenting real-life stories and adapting as the story changed," said Florentina.
A passion for change
Passionate about women's rights, the experience has inspired Jahja to pursue journalism more seriously, in the hope that it will make people take notice of the needs within the Roma community and perhaps change attitudes and even extend help.
"I want to write and report about women. Women are very talented, they have diplomas, but they aren't working. My question to them would be, 'would you like to get employed?' I want to do stories about that," said Florentina. "Maybe someone will read that and support their dreams."
The practical trainings have also resulted in newer skills development and understanding of the newsroom apparatus. Flamur, for instance, like his peers, is proud of being able to create video stories, understanding framing and producing a news montage – all of which was taught at the internship.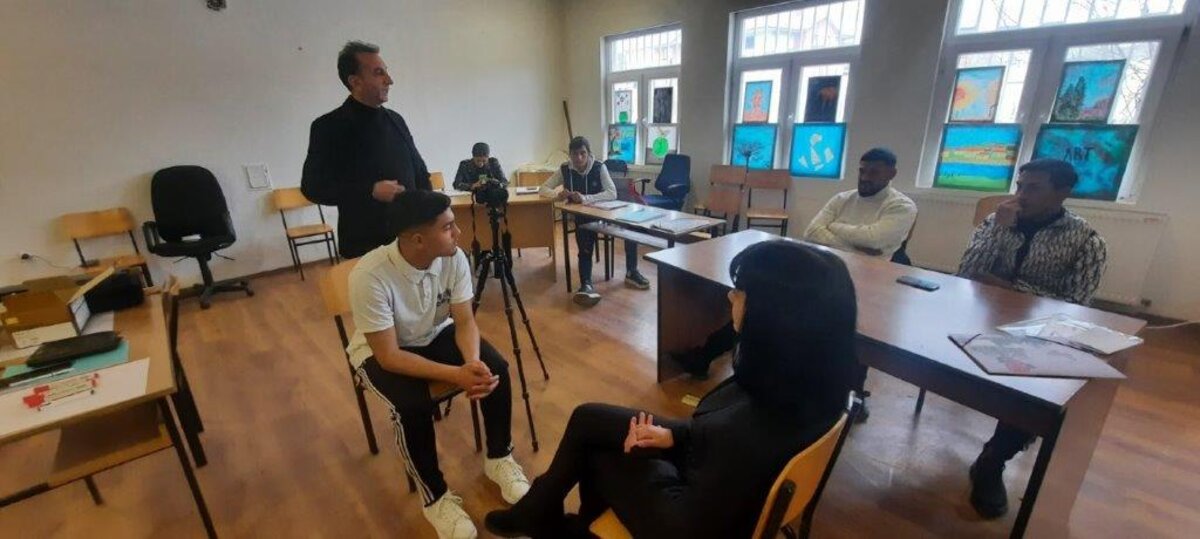 "There are a lot of factors contributing to unemployment within the community, but the media is growing now," said Daut Qulangji of Romtegra. "With new media systems including social media and digital, we must pass on the message to youngsters that it's not just employment with big media outlets but there are other possibilities to be part of this profession in a meaningful way."
Diverse motivations, one dream
Motivating factors for non-majority youth to continue their journalistic journey are diverse, but equally promising.
For 19-year-old Nizahet Bajrami, an economics student who grew up in Roma Mahala, it is combating fake news and misinformation. She was intrigued by her experience on radio.
Long frustrated by clickbait journalism and exaggerated reporting about her community as well as others, she was touched that people were willing to share their stories with her and that she could relay them honestly on radio.
Nizahet is excited by the prospect of transforming her passion for psychology, poetry and writing into a meaningful profession. "I want to change the news – and I want to continue studying journalism. There is a lot of fake news and I hope to end this, I hope to publish only the truth," she said.
Passion is also a motivation for Flamur, who hopes to merge his passion for football and his newfound love for journalism – exploring and reporting on how sport can uplift the community.
For the youth involved in these internships and trainings, opportunities and meaningful representation have been hard to come by. As they chart their dreams, understanding the intricate contours of reporting and storytelling, there is one thread that binds them all: a hope to empower themselves, and through that, a hope to empower their communities.