The UNMIK Justice Section provides support for strengthening rule of law institutions in Kosovo in accordance with international and regional standards. We also monitor rule of law developments, liaise with INTERPOL on international wanted notices and provide certification services with respect to documents for recognition by non-recognizing UN member States. Click here to find out more about the work of the Justice Section.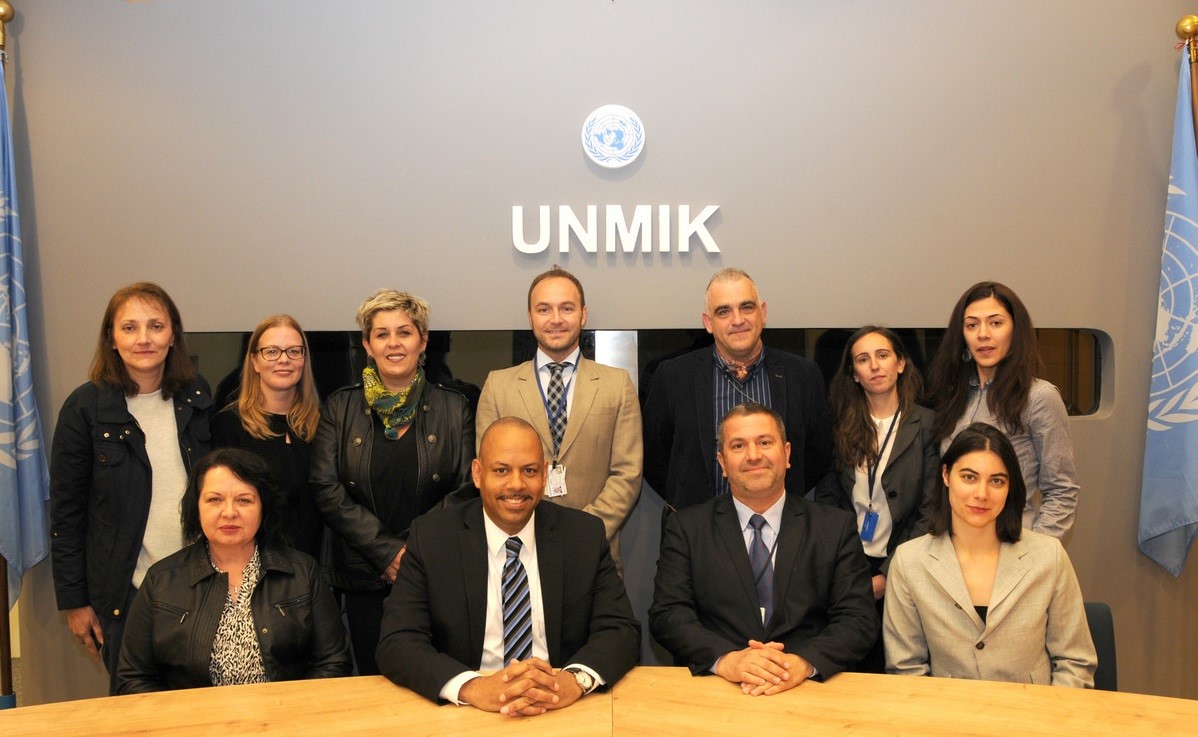 Justice Section – May 2016, From left to right. 
Backrow: Dijana Karan (Judicial Affairs Officer), Minna Sjostrand (Associate Legal Officer), Shqipe Latifi (Associate Legal Officer), Bojan Vasic (Associate Judicial Affairs Officer), Juan Carlos Galocha Morales (Judicial Affairs Officer), Evangelia Sarikaki (Associate Legal Officer), Alda Malko (Legal Officer).
Frontrow: Fatime Gashi (Administrative Assistant), Stéphane Jean (Chief), Andrea Lako (Deputy Chief), Brigitte Hamadey (Legal Officer) UNMIK Photo: Arton Mucolli
Rule of law in Kosovo
Kosovo's rule of law sector has made significant progress since the end of the conflict in June 1999. "Click here to learn more about the mandate of UNMIK and the recent history of rule of law in Kosovo."
Our team
The Justice Section has a team of highly professional staff who bring a diverse set of competences and experience relevant to the rule of law in Kosovo. Click here to learn more about a day in the life of the Justice Section, as explained by Ms. Alda Malko, Legal Officer in the team