The UNMIK Human Rights Section promotes trust building among communities through activities and facilitation of dialogue on human rights issues, while supporting Kosovo authorities to better promote and protect human rights. Here are some examples of recent activities:
Human Rights Education
Young people are some of the best human rights champions around the world. In the past year, UNMIK has supported the training of more than 550 young people from 11 municipalities across Kosovo. The trainings, implemented by one NGO from Pristina and another from northern Kosovo, focused on tolerance, non-discrimination and responding to gender-based violence.  The project further empowered around 1,000 young people as rights holder to stand up for their human rights and those of their peers from different communities, thus contributing to UNMIK's trust-building efforts.
Promoting Language Rights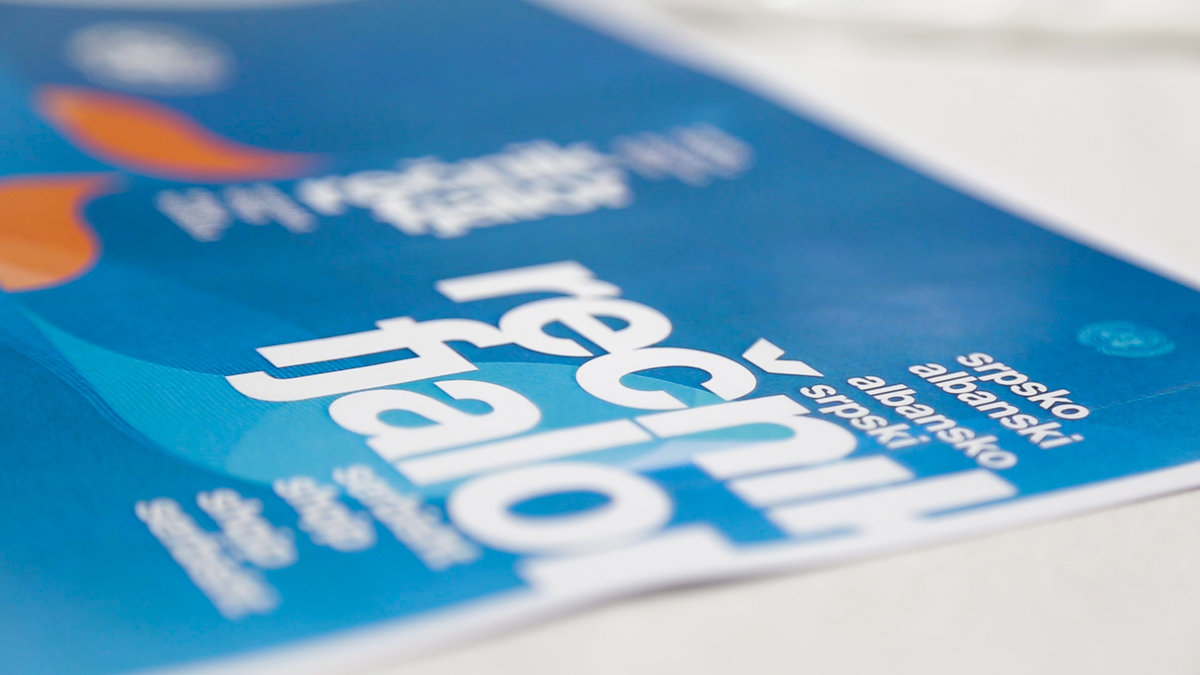 It is difficult to build meaningful trust without true communication. That is why UNMIK partnered with the International Organization for Migration (IOM) and the Office of Language Commissioner to develop interactive and engaging language initiatives, to help all Kosovo residents learn the language of their neighbours. Through this project, the A2 level of the Albanian and Serbian language learning curriculum was developed. So far, about 17,000 users currently benefit from this platform, which includes an online app. Within the same project, the first online Albanian-Serbian and Serbian-Albanian dictionary application with 20,000 words has been developed. This important project marks the first time since 1984 that such a dictionary has been produced, whilst providing an opportunity for academic communities from Belgrade and Pristina to re-establish contact after more than 30 years. The project will continue in 2019 with further development of the dictionary and the language learning curriculum.
Access to justice
Communications problems also hinder the justice system. In order to reduce case backlog, UNMIK supported the Mitrovica Basic Court to recruit translators and legal associates. This has helped increase compliance with language laws and lead to prompt and effective judicial remedy in many cases. The same project also promoted the use of mediation, diverting cases away from the court process and resulting in 384 resolved cases.
Strengthening institutional responses to gender-based violence
Since 2018, UNMIK has been providing targeted assistance to municipal authorities to establish the first regional shelter for survivors of gender-based and domestic violence in northern Kosovo. Coordinated by Zubin Potok and North Mitrovica municipalities, this initiative aims to rapidly secure survivors' physical safety by providing immediate and around-the-clock access to safe accommodation. The shelter is also set to provide psychological and legal support as well as tailored economic empowerment programmes, with a view to addressing the growing protection needs particularly in the case of survivors from non-majority communities.