Mr. Zahir Tanin, Special Representative of the Secretary-General and Head of UNMIK, welcomes the condemnations and expressions of concern by Kosovo's leaders regarding recent ethnically motivated incidents. SRSG Tanin further states "there is no place...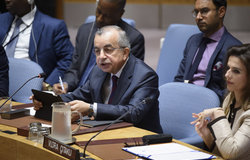 14 May 2018 - 14 May 2018, New York – Wider regional engagement and a renewed EU focus on Belgrade and Pristina represents a unique opportunity to move past a stalemate in relations, the head of the United Nations Interim Administration Mission in Kosovo told the Security Council today. The...
26 Mar 2018 -

Today's developments in Kosovo are unacceptable. I call on Belgrade and Pristina authorities to act with good will, to avoid provocation and to take the steps necessary to maintain peace and human security. The responsibilities of leaders to their constituencies demands...
16 Mar 2018 - 16 March 2018 - Having been informed on the plans to amend the Criminal Code of Kosovo, members of the Security and Gender Group (SGG), as of October 2017, were engaged in preparing and submitting comments and recommendations for amendments to the Criminal Code. We express our...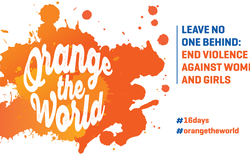 11 Dec 2017 - Following the end of the global campaign of 16 Days of Activism Against Gender-Based Violence, the Security and Gender Group (SGG) repeats the call for the elimination of violence against women and girls, and for the guarantee of all rights, for all women everywhere.

From...
04 Dec 2017 - 4 December 2017 - Given recent statements and media reports regarding UNMIK's role in relation to INTERPOL's recent decision and functions, UNMIK wishes to provide this explanatory note:  In line with UNMIK's role under United Nations Security Council Resolution 1244 (1999), in...
20 Sep 2017 - At the outset of the campaign for municipal elections in Kosovo, the Special Representative of the Secretary-General, Zahir Tanin, emphasises the importance of the opportunity for all people and communities to elect representatives in a democratic and transparent manner.  He...
30 Aug 2017 - On the International Day of the Victims of Enforced Disappearances, the Special Representative of the Secretary-General (SRSG) and Head of UNMIK, Zahir Tanin, stated that "our thoughts are with the families and friends of persons still missing in Kosovo.  The families have a...
16 Aug 2017 - SRSG Tanin Calls for Seriousness and Responsibility during Security Council Session on Kosovo: "Pursuing Fair, Difficult Compromises Demands Strong Leadership" 16 August, 2017 – New York: The Special Representative of the UN Secretary-General in Kosovo and Head of UNMIK, Zahir...