UNMIK and UNHCR organise roundtable on returns/IDPs and the situation of non-majority communities in Gjilan/Gnjilane
On 24 May, UNMIK and UNHCR organised a roundtable in Gjilan/Gnjilane, addressing the need to bolster cooperation and coordination across all levels relating to durable solutions for IDPs/returnees and the situation of non-majority communities. The event was held in coordination with the Ministry for Communities and Returns (MCR) and the Ministry of Local Government Administration (MLGA), along with Deputy Mayors for Communities (DMC) and heads of Municipal Offices for Communities and Return (MOCR).
The roundtable was hosted by Mr. Alban Hyseni, the Mayor of Gjilan/Gnjilane, who noted that engagement related to returns should be multi-dimensional. "On our recent visits to K-Roma and K-Ashkali communities, out of 100 families visited, there were only five individuals employed in public institutions," he said.
"On returnees, particularly those from non-majority communities, my intention as Mayor is to support education and entrepreneurship. We should integrate people into society, rather than 'ghettoise' them," he added.
Close to 40 participants attended the event, including representatives of UNMIK, UNHCR, UNDP, UNDCO, OSCE, EUSR, the Office of the Prime Minister, MCR, MLGA, DMCs, heads of MOCRs from the Anamorava/Pomoravlje region and civil society organisations.
Beyond the administrative approach
"The lack of contact between central and municipal levels as well as horizontally among municipalities has been causing a hurdle in terms of processing of returnees," said Mr. Erol Arduç, Head of UNHCR in Kosovo, stressing the importance of looking beyond administrative procedures and the need to address the psychological aspects of such a sensitive matter.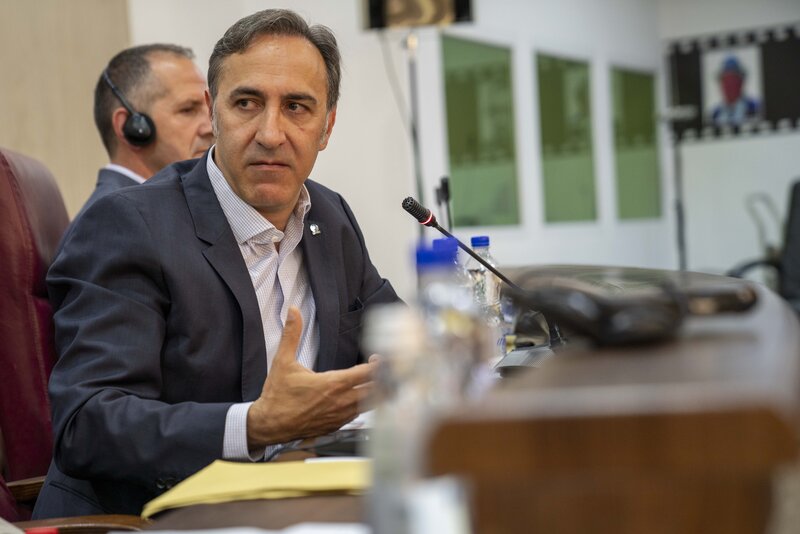 Adding to these remarks, Mr. Massamba Fall Seck from the Office of Community Support, UNMIK, spoke about the importance of interethnic dialogue, cooperation among all stakeholders and the need for innovation to evolve new ideas. "Our intention is to continue supporting institutions that help all communities as a whole," he said, adding that the receiving community should also be given due consideration while creating a process of reconciliation and sustainable return.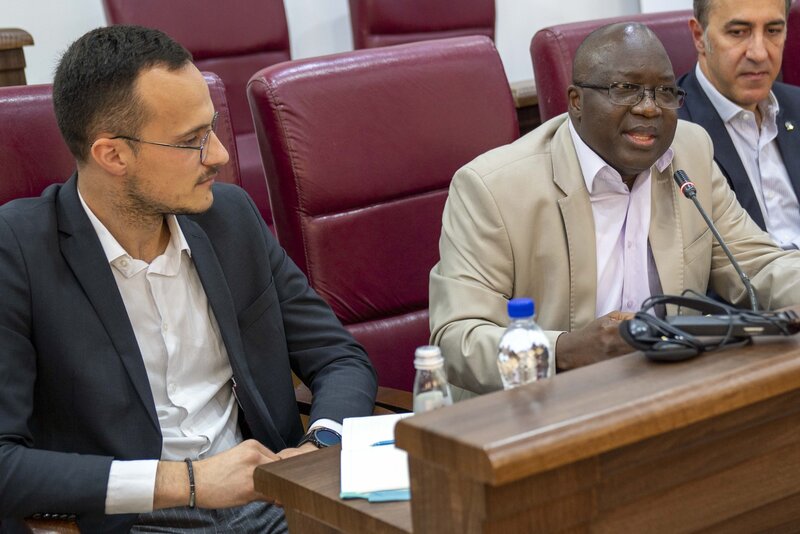 Learning from the past, looking to the future
Municipality officials raised several concerns, including the proper registration of the immovable property of returnees and the limitations by law to allocate municipal land for construction of houses for IDPs. Ms. Teuta Fazliu, the representative of MLGA, stated in this regard that the law permits municipalities to allocate land for construction of residential apartment blocks for IDPs in case there is an international donor.

As part of this discourse, the DMC of Ferizaj/Uroševac stated that past experience shows that construction of residential apartment blocks is not a viable solution for IDPs, proposing instead the construction of private houses.
The discussions ended on a promising note, asserting the need for new ideas and further conversations to catalyse the process of coming together for sustainable solutions for IDPs/returnees as well as the situation of non-majority communities.
Commending the cooperation and support from UNMIK, the representative of MLGA suggested another round of five roundtables for people with disabilities.