Youth Plant Seeds For Better Environment
5 June, 2017 – On the occasion of World Environment Day, UNMIK hosted a group of young ambassadors - children of its staff – to get together and talk about why the environment matters and what can be done to protect it.
In Pristina, about 50 youngsters planted flowers to surround a tree planted by the DSRSG Christopher Coleman in the office grounds.
They also drew environmentally-themed pictures and made pledges to protect the environment. The 50 'My Environment Day Promise' pictures and drawings will be hung up on the office walls so all staff can see the commitments made by the budding environmentalists.
Twelve-year-old Dorart Isufi said his favourite part of the day was planting the flowers. He was pleased to be part of the activities to raise awareness about the importance of the environment.
"We need to keep it safe and not destroy it – it keeps us safe and healthy."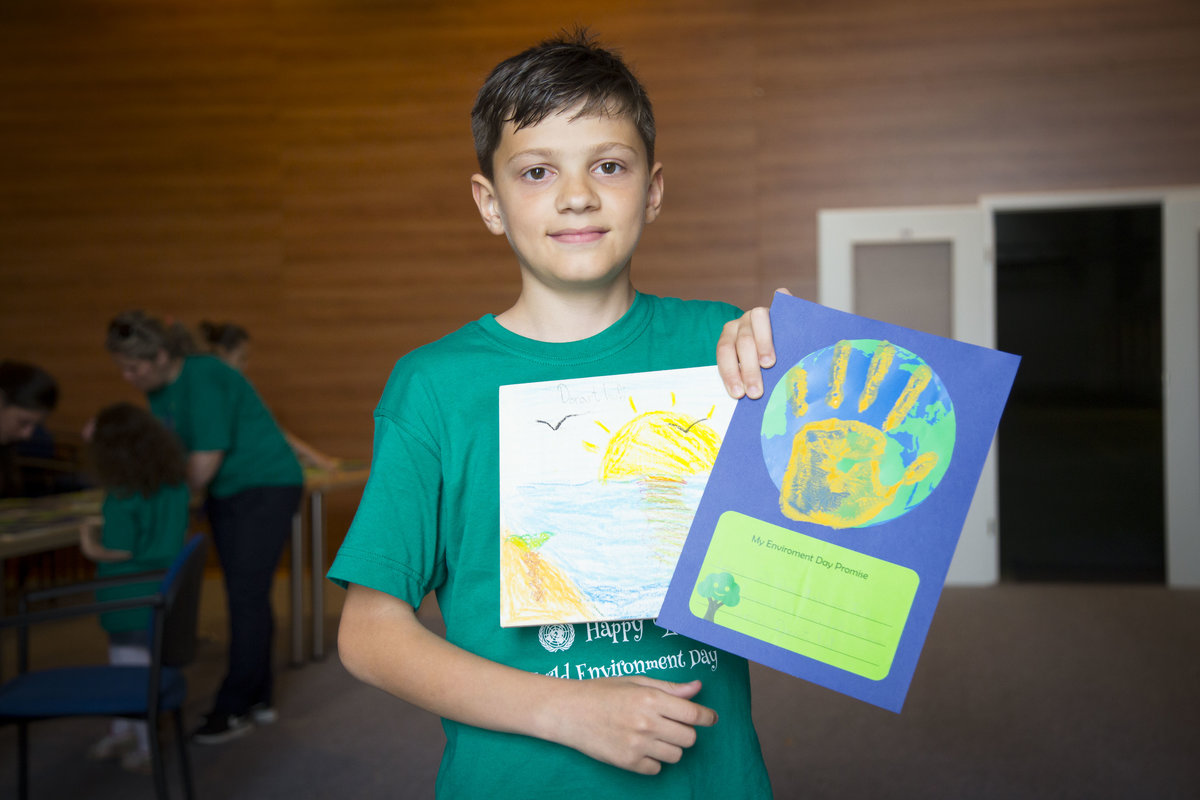 Dorart Isufi with his World Environment Day drawing and promise.
Stefani Llewelyn, 7, made a promise to keep her garden clean and water the flowers. She said she would also like to see people stop throwing their rubbish in the environment.
"That's not good because then the flowers or trees get sick and then you need to cut the trees."
Stefani Llewelyn shows off the drawing and promise she made for World Environment Day.
In South Mitrovicë/Mitrovica, UNMIK teamed up with local environment NGO from North Mitrovicë/Mitrovica Urban Green and installed handmade bird houses outside of Nena Tereza Special School to raise awareness of the importance of preserving local bird species. Locals may recall that prior to 1999 there were no birds in Mitrovicë/Mitrovica due to high levels of pollution. Following the closure of a number of local mining activities, the bird population has steadily grown.
Nena Tereze Special School director Hajdar Shyti said he was happy to revive a tradition of the past when birdhouses were a common site. He added that his school looked forward to cooperating with the partner school in North Mitrovicë/Mitrovica on further projects that foster respect for the environment and a tolerant society. 
Happy Environment Day Kosovo!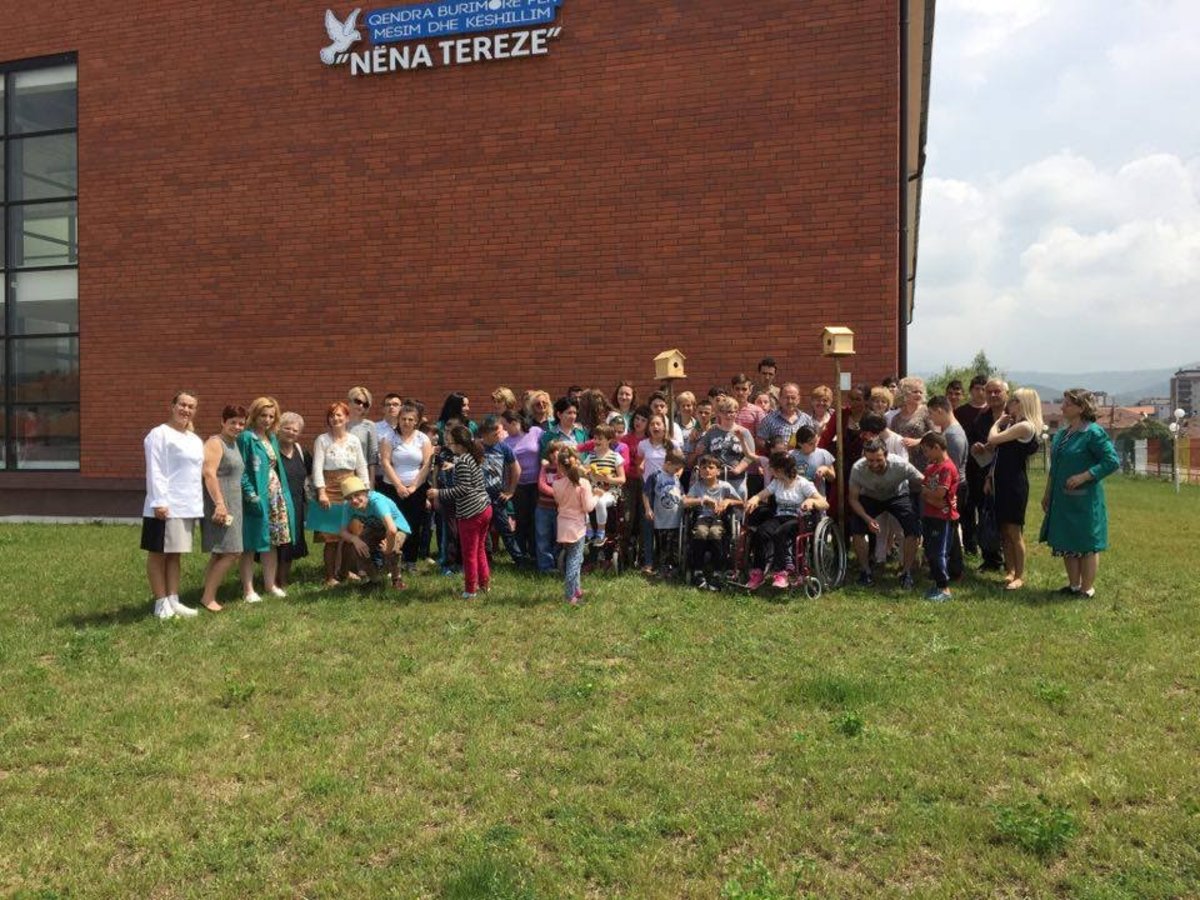 Pupils and staff from Nena Tereze Special School on World Environment Day.