'Changing mindsets' Women leaders support each other to lift their voices
The underrepresentation of women in key decision-making positions at the central level is one major limitation in their limited participation in high-level political and peace processes, including the current EU-facilitated dialogue process between Belgrade and Pristina. 
A joint UN-EU project on gender-responsive and inclusive political and peace processes is aiming to address chronic women political underrepresentation through a two-phased training programme for 15 women leaders from across Kosovo communities and political backgrounds.
 
Teuta Hoxha Jahaj, young Kosovo-Albanian activist
 Participant and young Kosovo-Albanian activist Teuta Hoxha Jahaj said the project, which began last November and concluded at the end of March, looked at tactics for the women to enhance their ability to influence political and peace processes.
"Women's inclusion in decision-making and peace-building processes is in no way related to their capacities, but to lack of political will," she said.
"In Kosovo, we are changing that mindset by providing consistency, continuity and positive results. "
The first phase of the project included a five-day course on "Confidence, Influence and Effective Leadership" from the Geneva Centre for Security Policy, which was supplemented by individual one-on-one coaching.
During the course, the participants explored tools and techniques to lead themselves and others, practiced public speaking and developed individual plans to reach their goals.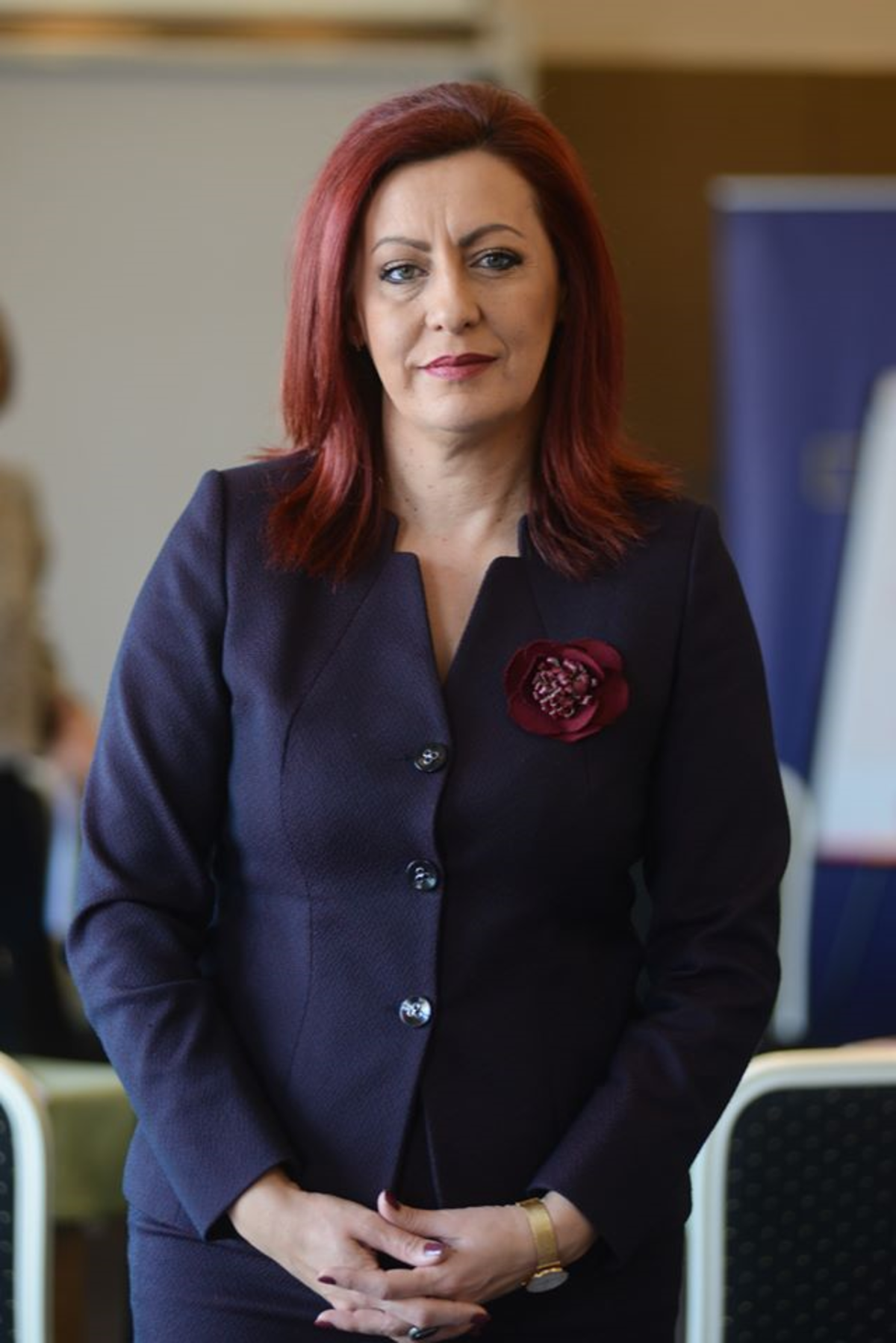 Emilia Redžepi, Former Kosovo Minister of Administration and Local Government
Former Kosovo Minister of Administration and Local Government, Emilia Redžepi, from the Bosniak non-majority community, said Kosovo women had "always been the building blocks of families" – but they had a bigger role to play.
"From today on they must also become the driving force for change across society."
Danijela Vujicic, former Chief of Cabinet in the Kosovo Ministry for Agriculture and Serbian List member
During the training, former Chief of Cabinet in the Kosovo Ministry for Agriculture and Serbian List member Danijela Vujicic spoke about why it was important to have a greater representation of women in positions of power – not as an end in itself, but as a means to something much more important.
"Our value is not diminished by one's inability to recognize it. We seek freedom more than power and power only because it enables freedom."
Women's participation in peace processes results in more durable and stable peace. Research shows that when women participate in peace processes, the resulting agreement is 64 percent less likely to fail. 
The participants of the project visited the European Parliament as part of the two-day study visit to Brussels 
As part of the second phase of the project, participants were able to undertake a visit to Brussels where they interacted and shared experiences with key members of the European Parliament, United Nations representatives and gender equality experts.
The two-day study visit enabled participants to establish contacts and future cooperation in the field of women empowerment and gender equality.
The training programme is now complete, but the women continue to support one another through an informal system.