Breaking their silence:  Survivors of conflict related sexual violence in Kosovo are rebuilding their lives with Medica Gjakova
*Drita's husband, in-laws and two children were forced to stay in the balcony. She went to put her son to bed in his cradle, in her own room. "Two men came in. They were wearing hats," she said.
Decades on, *Drita can recall with clinical detail, the trauma she endured as a survivor of conflict-related sexual violence (CRSV). A member of Kosovo's Ashkali community, she long carried the double burden of the stigma imposed on survivors of sexual violence, and the prejudice inflicted on members of her ethnicity.
It was only in 2020, when she reached out to NGO Medica Gjakova, that Drita found she was not alone. "…women (there) are also like me. I thought it had only happened to me. They became really good friends. They took me in. They calmed me down. We socialised there. We released our sadness and we spent time together," she said.
Medica Gjakova, a non-governmental organization supported by UNMIK, has been empowering survivors of CRSV since its foundation ten years ago. The organisation provides holistic assistance, including psychosocial, gynaecological, and legal counsel as well as support for economic training, to ensure sustainable lifelong rehabilitation. 
Fehmije Luzha, head of the psycho-social department at Medica Gjakova, says that many of the survivors were unable to leave their homes after the conflict. "We had a lot of women [survivors] who said… 'I stayed only in the kitchen; I stayed with the drapes down', so they stayed in darkness. They lost their routine; they lost their lives. They didn't see any light. They didn't allow themselves to see the light," said Luzha. But, she added, "There comes a moment when women want to talk about what happened to them. They say it is a big burden for them. That is when we open our doors, and they talk to us."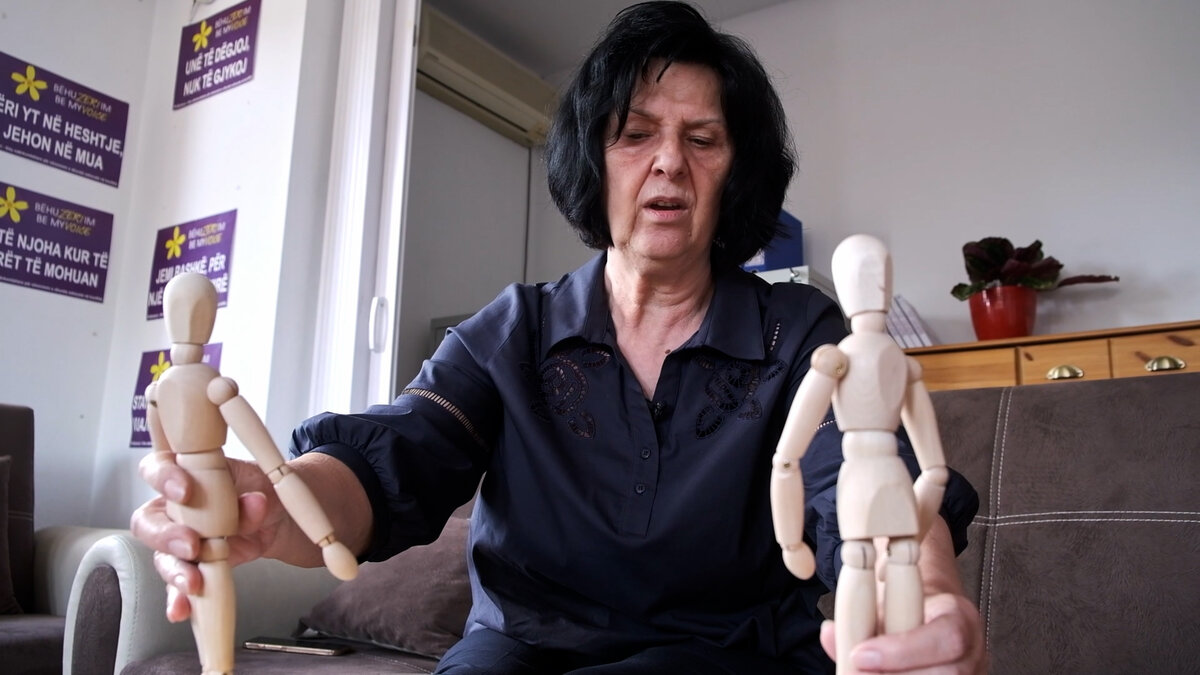 The organisation extends aid and support to survivors regardless of age, gender, religion, nationality, ethnicity, town or village. Among the clients and survivors treated at Medica Gjakova, 15% are from other non-majority ethnicities living in Kosovo, including Roma, Ashkali and Egyptian, Serbian, Turkish, and Bosniak.
Aside from emotional and immediate counselling sessions, the 17-women team of the NGO also attempts to engage different groups of women, including non-survivors - enabling decision-making within their families in particular and community at large. They do this through actively working towards reducing stigma by training medical staff, raising awareness and empowering survivors to create self-help groups. 
A Human rights-based approach
During and after the Kosovo conflict of 1998-99, a large number of women, girls, men and boys were subject to sexual violence. This dark chapter has continued to haunt its survivors who were only recognised officially by the authorities in 2015, through a law to enable women and men who experienced CRSV between 27 February 1998 and 20 June 1999 to apply for 'survivor status'. Through this status, they can apply for a pension. Since its establishment in February 2018 until 30 June 2022, the Kosovo governmental Commission responsible for the verification and recognition of the status of CRSV suvivors received a total of 1728 applications. Of these, 1274 (1217 women and 57 men) have been granted survivor status and 80 are still in process.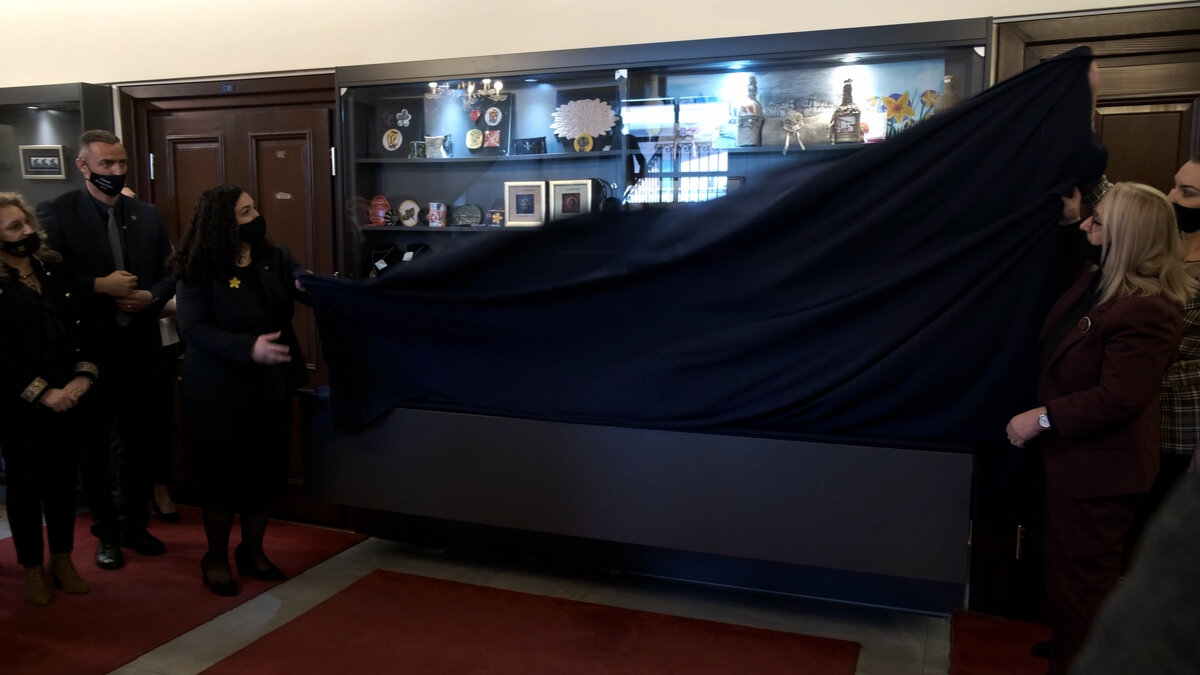 "The current law as it stands, has a time scope which ends in June 1999 so potential victims that may have been subject to sexual violence after this date, cannot benefit from the law, and from the mechanisms that are in place for recognition, truth-seeking and reparation," said Mr. Jerome Bouyjou, chief of the UNMIK Human Rights Office (HRO).
 "We are talking about the right to truth, the right to reparation, the right to not be discriminated or stigmatised," he added.


Medica Gjakova not only helps survivors apply for this status to avail of these reparations but is also working on advocacy to extend the scope for these applications. 
"We know and we are aware that many other persons experienced such violence after this date, and we are trying to review this date, and we hope to extend it or do something in order to include also other survivors of violence after 20 June 1999," said Mirlinda Sada, executive director, Medica Gjakova, who has long been an advocate for women's rights in Kosovo, and sees the treatment of CRSV survivors interlinked with a historical lack of women's participation in political and social life.
 
It is issues such as these and more that Sada and her team advocate for on a policy, law and administrative front, in addition to their hands-on care and rehabilitation work with survivors. On certain fronts, these efforts have been successful.
In March 2022, for instance, Medica Gjakova and three other organisations of the Be My Voice platform wrote a joint open letter to the Kosovo government, requesting the extension of the mandate of the government commission for the recognition and verification of CRSV survivors. As a result of this advocacy, in April 2022 the Kosovo government extended the mandate of the Commission by another three years.
"Conflict-related crimes are imprescriptible. They do not expire," Sada re-affirmed.
Pathways for empowerment
While progress has been made, stigma that surrounds those identified as having survived sexual violence is still a real danger. In order to protect women seeking support, the NGO has developed a safe mechanism for delivering its services.
Medica Gjakova engages different groups of women, including non-survivors, in the economic sector. "To increase their capacities, we orient them to do business - to open a startup, or to produce the products that they need, in order to generate some money for themselves and for their families," says Sada.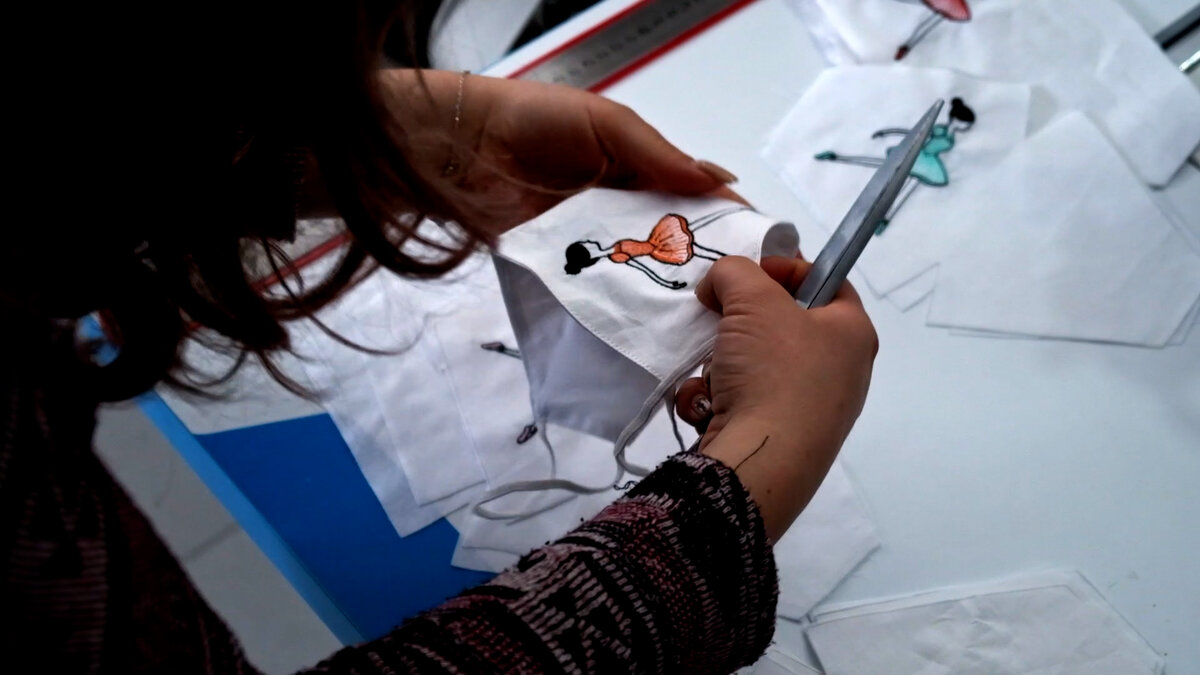 The NGO provides trainings in beekeeping, hairdressing and industrial tailoring, among others, allowing women to develop their own businesses.
The Medica Gjakova shop, opened many years ago, is an embodiment of the endless possibilities a small pathway that can open up towards rebuilding lives. It was reopened two years ago with the idea that women can bring their products to the shop and generate income, helping themselves and their families.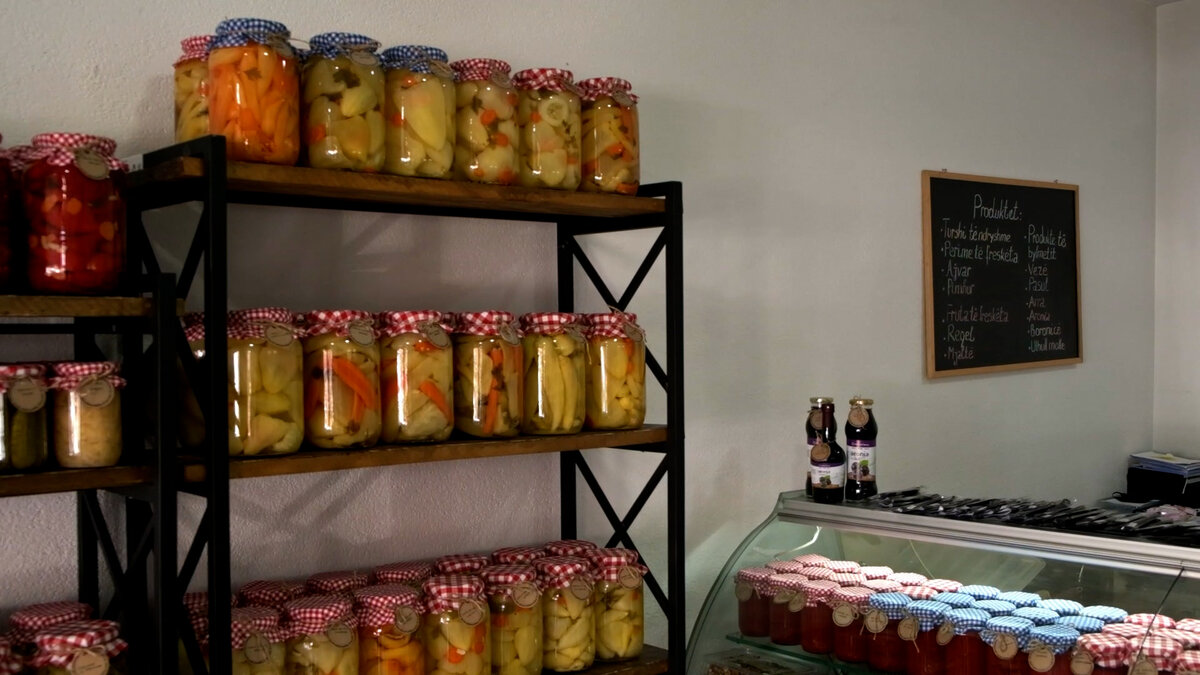 During the pandemic - 15 businesses were created, involving sewing, kitchen work and hairdressing.
As a result, not only did the gatherings and discussions with other survivors at the NGO's offices provide a much-needed, therapeutic outlet for *Drita, she also received skills training.
Like Drita*, Katarina* has also found peace as an economically empowered businesswoman and mother – as a result of training, she has now turned her longtime passion of handicrafts into a business where she makes clothes for babies. "I posted stuff that she made (online), and she had requests… simply for her to focus her mind on that work," said Katarina's daughter.
Medica Gjakova has taken on, with support from UNMIK and other international organisations, an ambitious, compassionate goal of creating a world where everyone is equally empowered and present.
Katarina and Drita, like so many others, stand as powerful examples of what this world may look like. "Now I feel like I have a completely different life, since I do work. It releases my stress, my sadness," said Katarina.
Drita adds: "After I went to Medica, and I got the skills, I asked my husband 'Will you come too? Try it out'. And he said 'Yes'."
*Names have been changed to respect the anonymity of survivors. Their accounts and stories are real and published with their consent.