Cycle of support: mask donations delivered by youth volunteers on bikes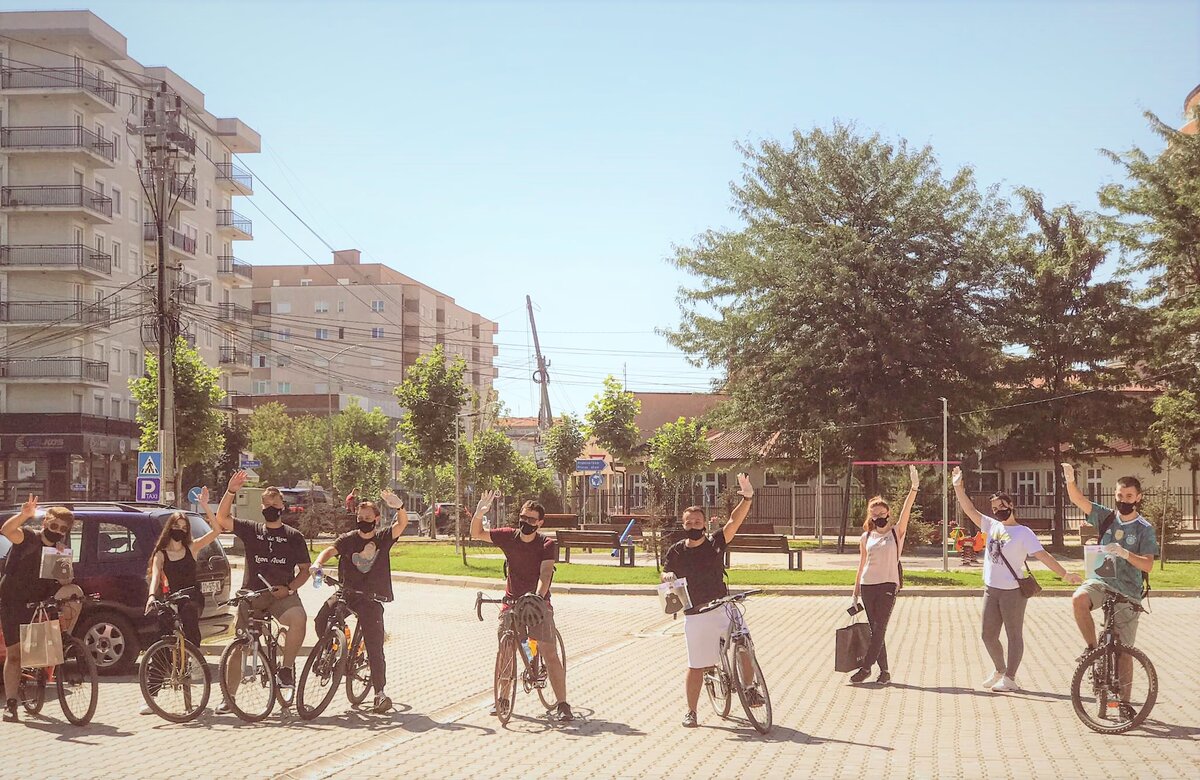 Young cyclists delivered more than 600 reusable masks to 200 Albanian, Serbian, Roma and Ashkali families in Lipjan/Lipljan with UNMIK support.
The activity was organized by the United Youth Task Force a multi-ethnic network of young peacebuilders who are conducting an awareness-raising campaign on inclusive youth participation under the motto "Make Your Voice Heard".
In August, similar actions will be organized in different municipalities across Kosovo.