Fight against domestic violence is "finally institutional" with opening of shelter in Kosovo's north
Survivors of gender-based violence in northern Kosovo can finally find safe refuge close to home.
After two years of efforts, Deputy Special Representative of the Secretary-General Christopher Coleman joined Zubin Potok Mayor Srđan Vulović and North Mitrovica Principal Executive Officer Adrijana Hodžić on June 29 to mark the opening of the first regional shelter for survivors of gender-based violence for residents of Leposavić/Leposaviq, North Mitrovica, Zubin Potok and Zvečan/Zveçan municipalities.
"It's extraordinarily important that women who have been abused are protected, economically empowered, obtain the services and therapy that they need to exercise their rights and be the full contributors to society that they deserve to be," DSRSG Coleman said. He also emphasised that supporting institutions to carry out these services was a benefit not just for women, but for society.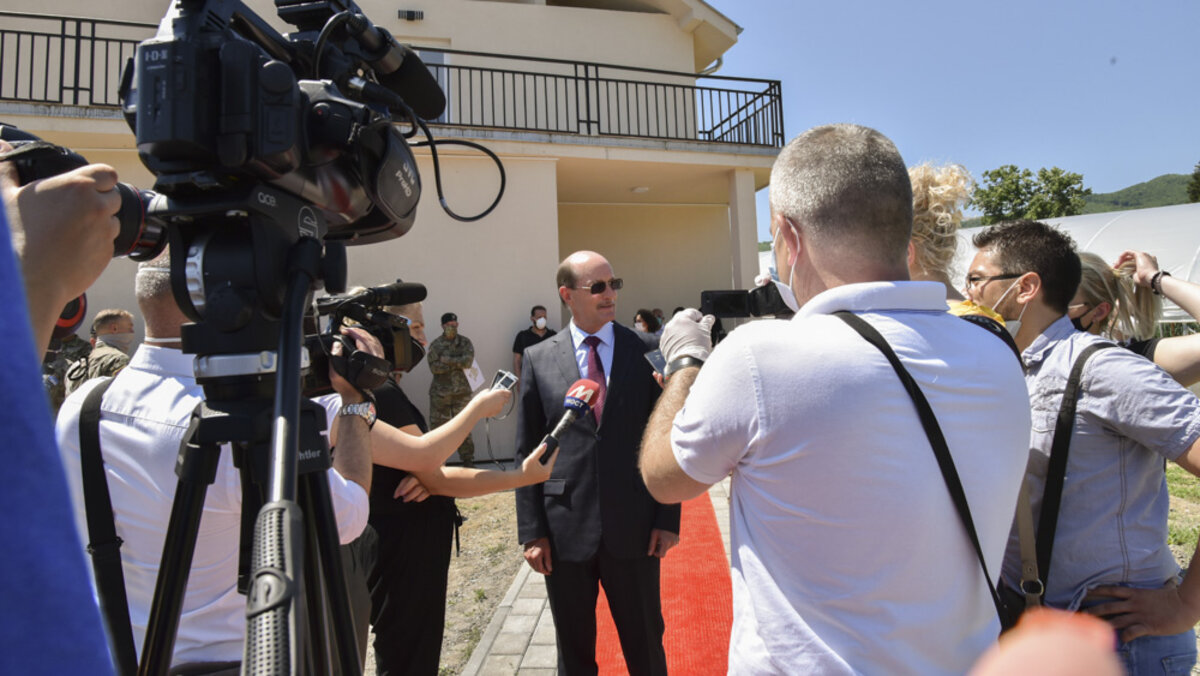 Until now, the lack of a functional shelter was the major obstacle preventing the four northern municipalities from providing adequate support to survivors of gender-based violence. Following the 2018 United Nations Kosovo Trust-building Forum, grassroots actors called on local institutions to invest greater efforts in addressing gender-based violence and supporting survivors.
"At that time, we decided that the Municipality of Zubin Potok could donate a plot with an unfinished house with the goal of opening a Safe House of regional character," said Vulović – while also expressing hope there will be as few victims of domestic violence as possible in the facility.
The three other northern municipalities quickly followed suit, pledging ongoing support to the regional shelter. As Hodžić explained: "Local governments decided to finally institutionally fight domestic violence."
In the first phase of the project, UNMIK supported the refurbishment of the premises to accommodate up to 20 occupants. In the second phase, UNMIK provided support for the construction of a workshop and greenhouse facilities that will be central to the therapeutic and economic empowerment activities of the shelter.
KFOR donated and installed a sophisticated security camera system to reinforce the physical security provided by the municipalities to ensure the safety and wellbeing of residents.
The British Embassy also provided financial support to purchase necessary bedding and household items. Numerous additional partners have pledged to support the municipalities' efforts, which represent a critical and sustainable step forward in addressing gender-based violence in the region.
Hodžić reflected on the power of cooperation and coordination in achieving these results.
"Things will not change overnight, but together, if the judiciary, the prosecutor's office, centers for social welfare, police and local self-government all work together, eventually we will reach the goal of fewer victims," she said