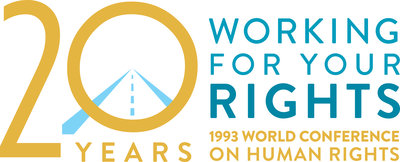 Human rights is a key priority for UNMIK. Following the closure of the stand-alone OHCHR office, the Human Rights Section was officially established in July 2016, with offices in both the headquarters in Pristina and the regional office in Mitrovica. The section also represents the Office of the High Commissioner for Human Rights in Kosovo, and in that capacity is also part of the United Nations Kosovo Team.
UNMIK's Human Rights Section promotes and protects human rights in Kosovo through active engagement with the Kosovo institutions, in particular the Office of the Prime Minister and the Ombudsperson Institution. In line with United Nations Security Council Resolution 1244, the Human Rights Section supports local actors' dialogue with United Nations and European human rights mechanisms, including the European Committee for the Prevention of Torture (CPT), the European Framework Convention for the Protection of National Minorities (FCPNM), and the Special Procedures of the Human Rights Council.
The Human Rights Section devotes particular attention to fostering dialogue and reconciliation between communities, as a way to contribute to lasting peace and security. In that regard, the Human Rights Section engages and coordinates actively with relevant bodies in Belgrade and Pristina on the issues of missing persons in relation to the events in Kosovo between January 1998 and December 2000.
Areas of work:
Support to the Ombudsperson Institution in Kosovo
Support to the United Nations and European mechanisms