One Day in the Life of a Kosovo Woman
Harrowing stories of more than 30 women from Kosovo came to life on stage in a beautifully-choreographed dance show that interpreted stories of sexual violence and access to property rights.
"One Day", which was performed on four different stages across Kosovo, was the result of six months of interviews, choreography and rehearsals by Kosovo's top dancers, as they set out to tell the complex story of Kosovo's women through dance.
Inspired by real stories, the performance entailed scenes relating to gender-based violence, access to property rights, and the power imbalance of relationships formed in a typically patriarchal society - where seeds of change are taking root.
The cast was comprised of just eight dancers from the National Ballet of Kosovo, who rehearsed long hours in the build up to the challenging show.
"We put our hearts into every move to show that every human being has equal rights. Our utmost goal is to pass this message to the audience," dancer Sead Vuniqi said before going on stage.
 "One Day" debuted in Pristina, before the cast travelled to perform in theatres in Peja/Peć, Gjakovë/Djakovica and Mitrovicë/Mitrovica.
Ilir Lajqi, a young man from Peja/Peć, said the performance had an emotional impact on him.
"I don't know exactly what I felt, but I had a lot of emotions. I think that Kosovo will achieve the point of gender equality, because modernisation is affecting people more." he said after the show.
Arta Brahimaj found the show similarly moving.
"It caused a lot of emotions. I kind of felt some pain, because we all know that this is happening in Kosovo. This happens in many families."
She said the strongest message she took away from the show was that it was time to put an end to violence against women. She wished as many people as possible the chance to see the performance.
Dorina Gashi said she was impressed with the wide reach the show and dancers managed to cover.
"I felt many emotions, since they tackled a broad range of topics within Kosovo's reality: gender inequality, sexual abuse; how women are oppressed in today's times in all aspects. This show didn't only portray one aspect of a women's life, but her oppression in many aspects of daily life."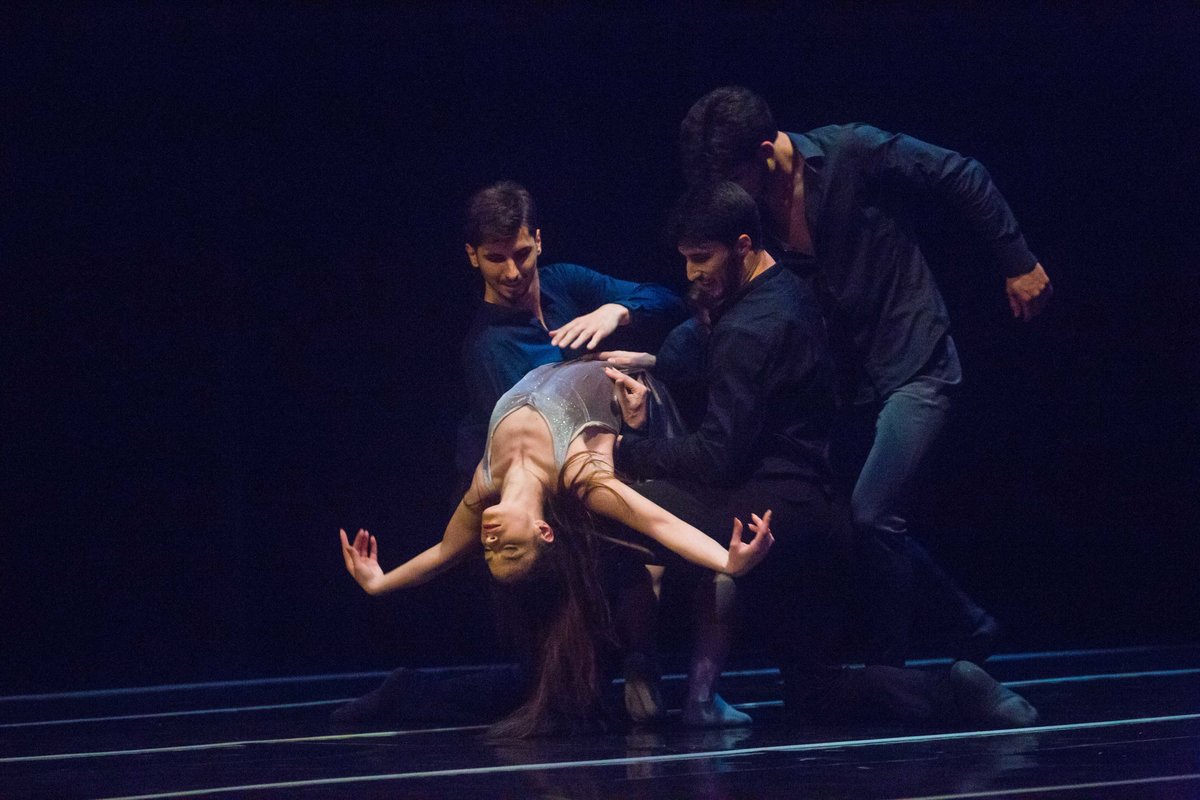 Arben Sejdaj said he found the show to be a call to action, and hoped to see change coming soon.
"I felt anger, sadness, and helplessness.  Each and every one of us is a part of society and part of the changes we can make. We can't close our eyes or mouths when we see violence happening."
The performances were part of the 16 Days of Activism campaign, held annually to bring about an end to violence against women and to push for change in social and cultural norms.
They were organised by the Security and Gender Group and sponsored by UN Women, UNMIK, UN Kosovo Team, OSCE Mission in Kosovo, UNFPA, Unicef Kosovo Programme, Kosovo Force - KFOR, UNOPS, Kosova Women's Network and Qendra Multimedia.
Watch a video of the performance and full credit of the creators of the performance here: