SRSG Tanin meets Gjilan/Gnjilane Mayor Lutfi Haziri
On 23 March, the Special Representative of the Secretary-General, Mr Zahir Tanin, visited Gjilan/Gnjilane Municipality and met Mayor Lutfi Haziri as well as Gjilan/Gnjilane's Principal Deputy Mayor, Community Committee Chairperson and the Head of the Municipal Office for Communities and Return.  The Mayor and the SRSG exchanged views on a variety of relevant issues for the municipality including improving confidence amongst the communities in Gjilan/Gnjilane, the protection of cultural heritage sites, the low crime rate, and the prevention of violent extremism.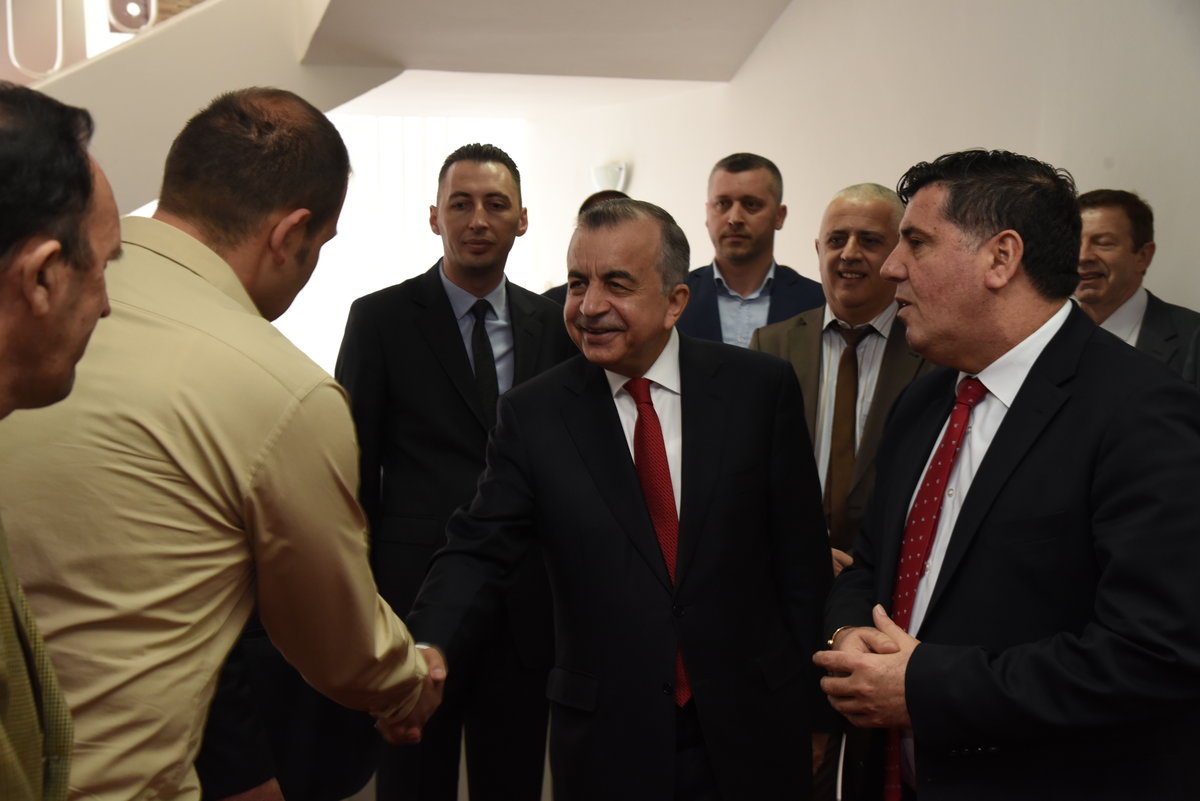 The SRSG commended the Mayor for embracing the diversity of Gjilan/Gnjilane and for his efforts working to counter violent extremism.  The Mayor stated that he enjoyed good cooperation with UNMIK and the UN agencies.  Furthermore, he expressed his hope that the UN could help the municipality to build confidence among communities to improve inter-ethnic relations and support the return of displaced persons.  He also thanked UNMIK for a recent vehicle donation that will improve the quality of work of the municipality.
After their meeting, the SRSG and the Mayor, together with their respective delegations, walked through the center of Gjilan/Gnjilane town where the SRSG visited the Saint Nikola Serbian Orthodox Church and the local K-Serb community market.