SRSG Ziadeh meets with the Mayor and religious community representatives in Prizren; donates a vehicle to the municipality
Special Representative of the Secretary-General (SRSG) and Head of UNMIK, Ms. Caroline Ziadeh, visited the municipality of Prizren, where she met with political representatives and religious leaders in the region, engaging in constructive, solution-focused dialogue on issues regarding local communities and religious coexistence within the region.
SRSG Ziadeh, in her discussions with Mr. Shaqir Totaj, Mayor of Prizren, discussed religious tolerance in the municipality, as well as inter-community confidence building and dialogue initiatives. They also touched upon the issue of the preservation of cultural heritage in Prizren's historic centre.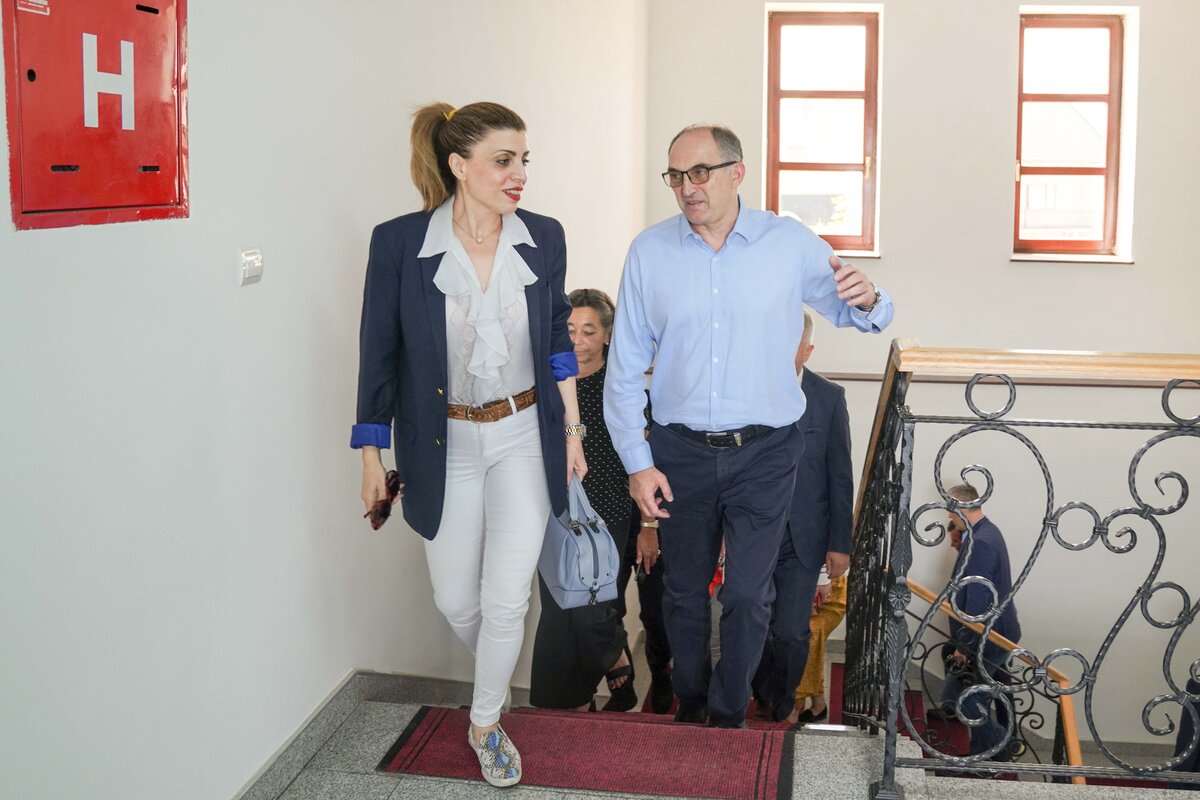 At the close of their meeting, SRSG Ziadeh donated a 4x4 vehicle to the municipality on behalf of UNMIK, the keys of which were conferred to Mr. Totaj.



The SRSG's visit also included meetings with religious community representatives in Prizren, including the Imam of Sinan Pasha Mosque, Ali Berisha; the Vicar General of the Prizren – Pristina Diocese, Don Shan Zefi; the Parish Priest of St. George Cathedral, Father Jovan; and the head of the Jewish Community in Kosovo, Mr. Votim Demiri.
The Head of UNMIK discussed with them the situation of their respective communities in the municipality, their specific and shared concerns as well as the relations among religious communities and their interactions with the Municipality.
SRSG Ziadeh emphasised UNMIK's continued cooperation with local authorities and communities in supporting initiatives that reinforce inter-community dialogue and trust-building.
Through an exchange of ideas, issues and possible solutions, the community representatives agreed to further UNMIK's goals of promoting peace, tolerance, and inter-ethnic trust and harmony.