SRSG Ziadeh visits Dragash/Dragaš municipality, meets with Mayor Xheladini and visits UN-funded preschool facilities
The Special Representative of the Secretary-General (SRSG) and Head of UNMIK, Ms. Caroline Ziadeh, visited the municipality of Dragash/Dragaš on 19 September, where she met with the Mayor, Mr. Bexhet Xheladini. 
They discussed inter-community confidence building and dialogue initiatives in the municipality, and exchanged ideas on fostering social cohesion among all communities.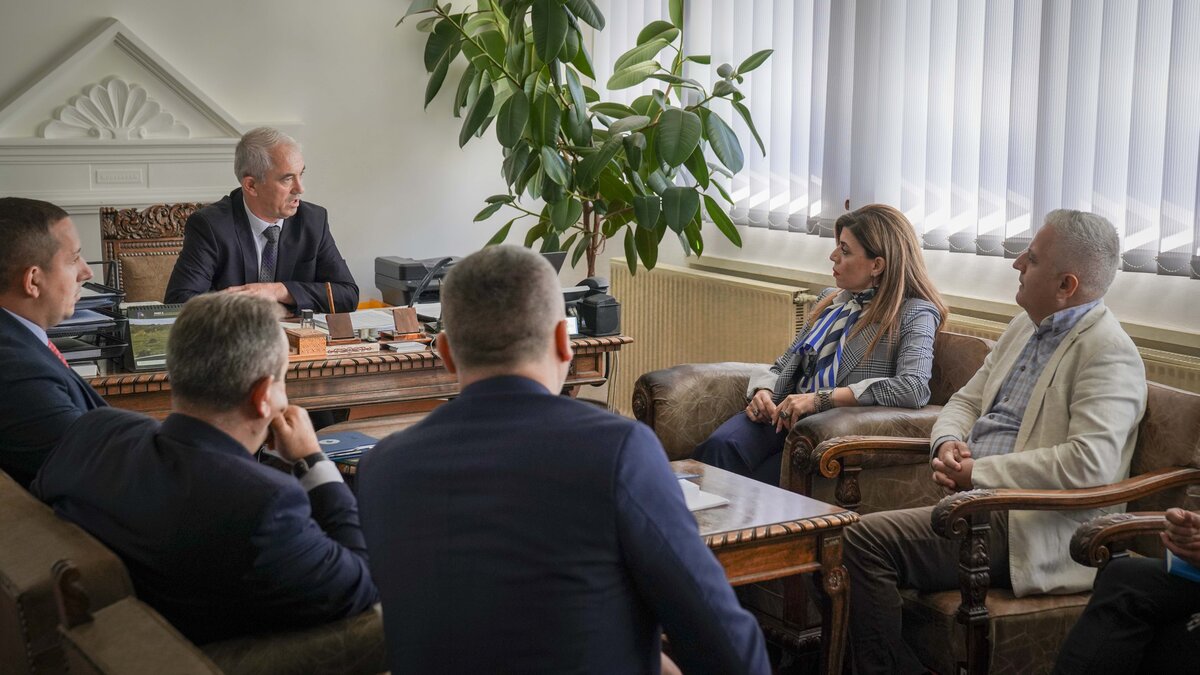 SRSG Ziadeh reiterated UNMIK's continued support for local authorities and communities, particularly in exploring initiatives that reinforce inter-community dialogue and trust-building. Mayor Xheladini emphasised the importance of respecting the rights of all Kosovo communities regardless of political or religious affiliation.  
Later, the SRSG and the Mayor jointly visited the ethnically-mixed kindergarten and preschool facility in Dragash/Dragaš town, a project funded by UNMIK and UNICEF. During her visit, the SRSG also met the Municipal Officer for Gender Equality, Ms. Lindita Kozmaqi-Piraj, and the teaching staff of the kindergarten.