SRSG Ziadeh visits Istog/Istok municipality, meets with Mayor Ferati and visits Community Learning Center
On 13 December, the SRSG and Head of UNMIK, Caroline Ziadeh, visited Istog/Istok municipality where she met with Mayor Ilir Ferati and other municipal officials. The SRSG and the Mayor discussed inter-ethnic relations, socio-economic development and support to women and youth.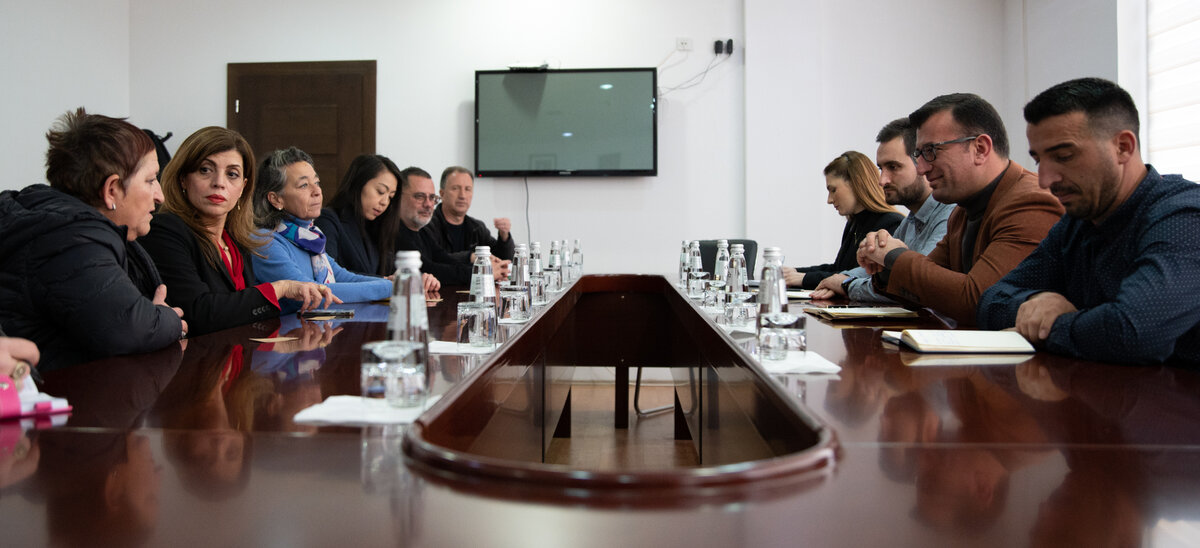 The SRSG commended the Mayor for promoting trust building among communities and assured him of UNMIK's continued support for social cohesion in the municipality.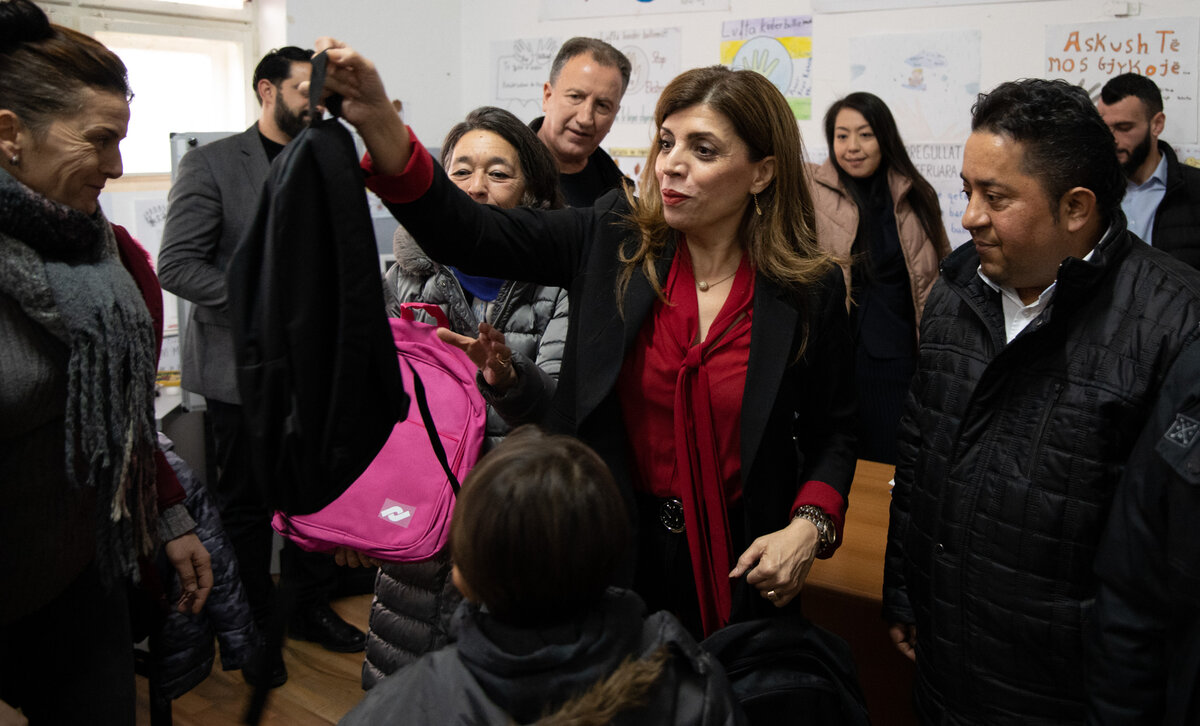 After the meeting, SRSG Ziadeh visited the Community Learning Centre in Gjurakoc/Đurakovac village, managed by the NGO Vizioni 02.  The SRSG handed schoolbags and didactic material to K-Roma, K-Ashkali, K-Egyptian and K-Albanian pupils receiving supplementary classes at the Centre.