The stars align: Pristina Observatory re-opens after 35 years with UNMIK support
"The sky is not the limit, and I encourage you all to dream big and allow your passion to drive your life path," said the Special Representative of the Secretary-General (SRSG) and Head of UNMIK, Ms. Caroline Ziadeh in her remarks at the historic grand opening of the Pristina Observatory.  
On 13 July, a day after the images taken by the James Webb Telescope circulated across the world, the Pristina Observatory reopened its doors to the public after over 35 years. This revitalisation is a result of the efforts of the Astronomy Club of Kosovo (ACK), with support from UNMIK and the Pristina Municipality.
SRSG Ziadeh said that UNMIK is honoured to support this ambitious project. "Art, science and astronomy are universal languages, that connect people of all ages, backgrounds and ethnicities and unite them in their humanity. We hope that the Pristina Observatory will serve as a youth multi-ethnic scientific hub for decades to come," she said.
Functional for only 10 years after its opening in 1977, the reopening of the Observatory aims to take forward its legacy as an important scientific and educational centre, and serve as a venue for cooperation and collaboration between different communities. 
Additionally, the Observation Tower features a mosaic of the Solar system, created by artists from across Kosovo communities, using recycled tiles. 
The Mayor of Pristina, Mr. Perparim Rama said in his remarks, "Until now, the members of ACK travelled across Kosovo cities with their telescopes to hold visits at schools in order to reach out to communities with their passion," he said. "But from now on, the Observatory will serve as one single address to enable everyone to come learn from them."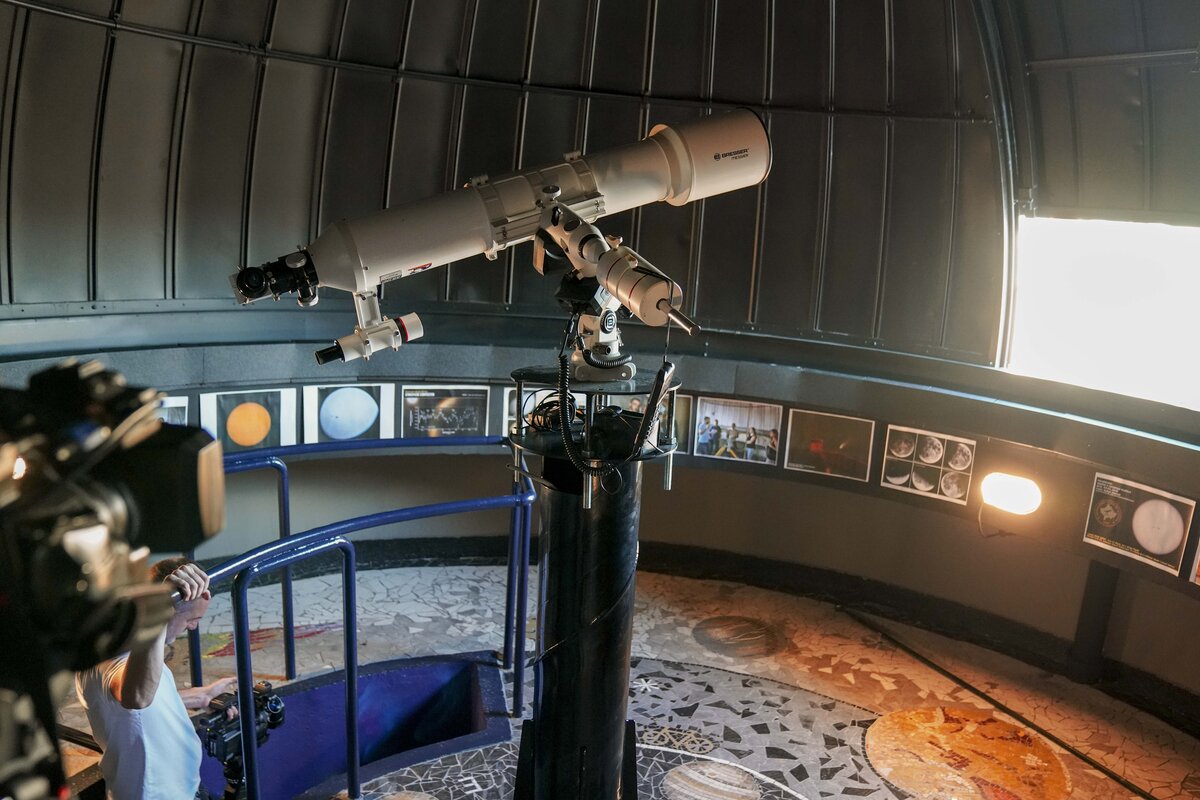 At the 2019 UN Youth Assembly in Kosovo, the ACK won a grant, organising the first cross-community youth Astronomy Camp entitled "Under One Sky". Since last year, as official implementing partners of UNMIK, ACK executed a series of youth astronomy outreach activities, introducing the wonders of the universe to over 1,200 young people from diverse communities.
Remembering astronaut Neil Armstrong, Suhel Ahmeti, Director of ACK, said that while the opening of the Observatory may seem like a small step for everyone present, it is a big leap for Kosovo. "A study found that if children from a young age start learning astronomy, it will have a good impact on their lives. With our solar telescope, night telescope and learning materials, we hope children and youth from different communities can come here and learn!" he said.
Astronomers from the region as well as other parts of the world conveyed their congratulations on the opening.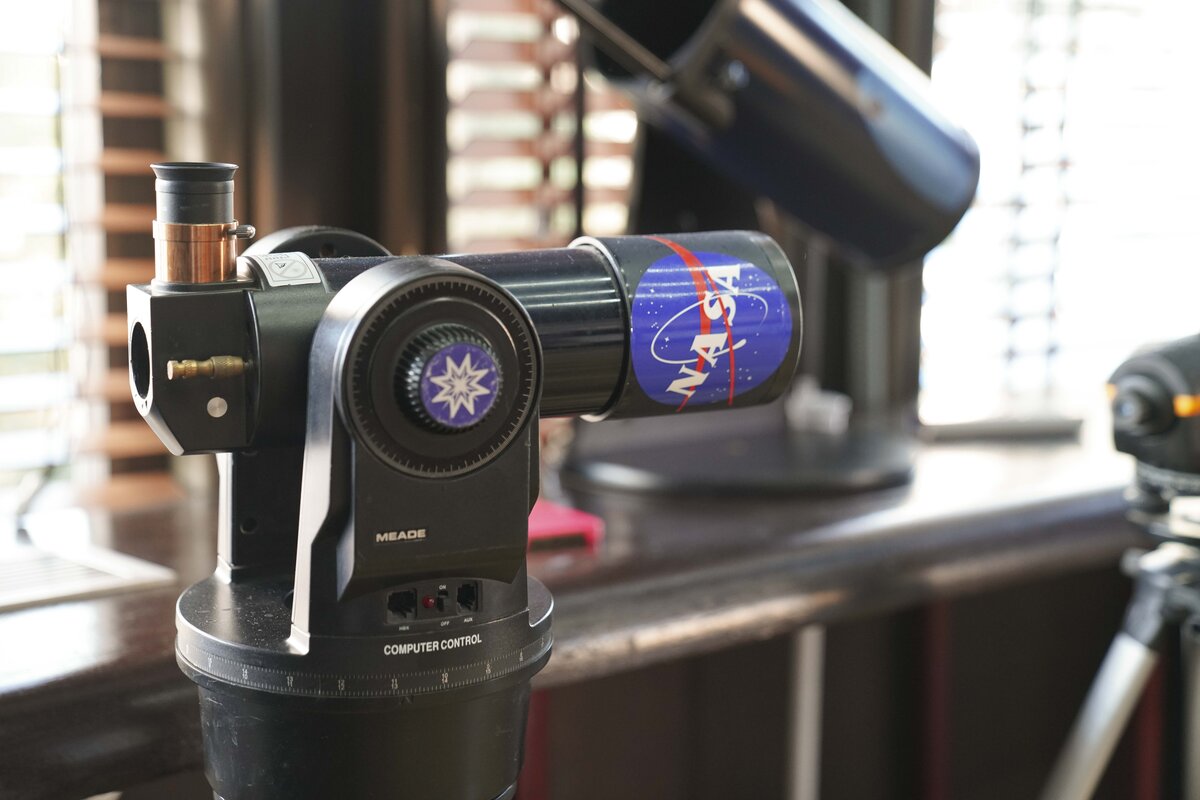 Space for diverse voices: Young people share their hopes and experiences
"I remember as a child I would pass the abandoned observatory with my friends and we always wondered what this building is about. Over time, as we grew older, our interest for astronomy grew. With ACK and UNMIK's trainings and activities I slowly learnt more about the universe. Looking at the sky objects is an indescribable experience. Now after so much of our work, and with a lot of love, the Pristina Observatory is a reality! I hope we can enlarge the field of astronomy in Kosovo and the whole world."
- Rinor Ahmeti, 23, student
"I had a great experience participating to create the mosaic as part of the Pristina Observatory restoration! It was the first time I was part of something so big. I got a chance to use my passion in art while also learning how to make a mosaic and understanding things about the universe and solar system at the same time! Working with young people from different communities was unique and special. All of them were very kind!"
- Petra Manitašević, 12, student and artist
"Being a woman in astronomy is fantastic - so many stars up there would not have been discovered without the contributions of women. This is also why my experience was so good at the Pristina Observatory - being able to see the sky in this way is an excellent achievement and a space like this has been sorely missed in Kosovo. Working with youth from other ethnicities was cooperative and excellent! And I hope the Pristina Observatory becomes a space where women and girls like me can excel in this field!"
- Fjolla Rama, 20, student of Geography
"I've always looked at the sky and observed the stars, I always wondered what was out there! And so, the experience of working on the Pristina Observatory was one of a kind, it was my honour to participate in something so significant, learning new things and meeting people from different backgrounds and communities along the way. I think the observatory is a great thing because it is something that focuses on the sky and space which has no boundaries and envelops us all. In space there are no borders!"
- Djordje Marković, 22, student of computer science