UNMIK SRSG joins a walk in the snowy hills – as students show off their hiking skills
Kosovo's next generation of hikers learned about saving the environment – and about saving lives – from Kosovo's foremost hiker on a snowy Saturday walk in Brezovicë/Brezovica.
The Special Representative of the Secretary-General and Head of UNMIK, Caroline Ziadeh, joined the walk through Kosovo's snowcapped mountains alongside top mountaineer Uta Ibrahimi and 30 youngsters from different communities in Kosovo.

 "It is very encouraging to join and get to know a mixed group of youngsters from all over Kosovo. Youth is the now AND the future, and while they are eager to explore, learn and have fun in nature, it is the duty – and the privilege! – of our generation to introduce them to a healthy lifestyle and environmental protection"  said SRSG Ziadeh on the three-hour walk. 


The hike was the closing activity of the six-month-long "Way To Go" project on the importance of being and staying active and healthy, protecting the environment, and interacting across communities, developed by the @Utalaya Foundation and supported by UNMIK.
Ibrahimi, also a @Sustainable Development Goals champion, said: "This is truly a remarkable moment, and it was an honour to celebrate it with our special guest, SRSG Ziadeh. Her presence added to the significance of the event, and it was inspiring for the participants." 

 While hiking under the professional guidance of Uta Ibrahimi and Metodi Chilimanov, the youngsters were introduced to a new set of skills, including how to prepare a campsite and what to know before going hiking. In addition to orientation and practical lifesaving skills, they also learned ways to protect the environment.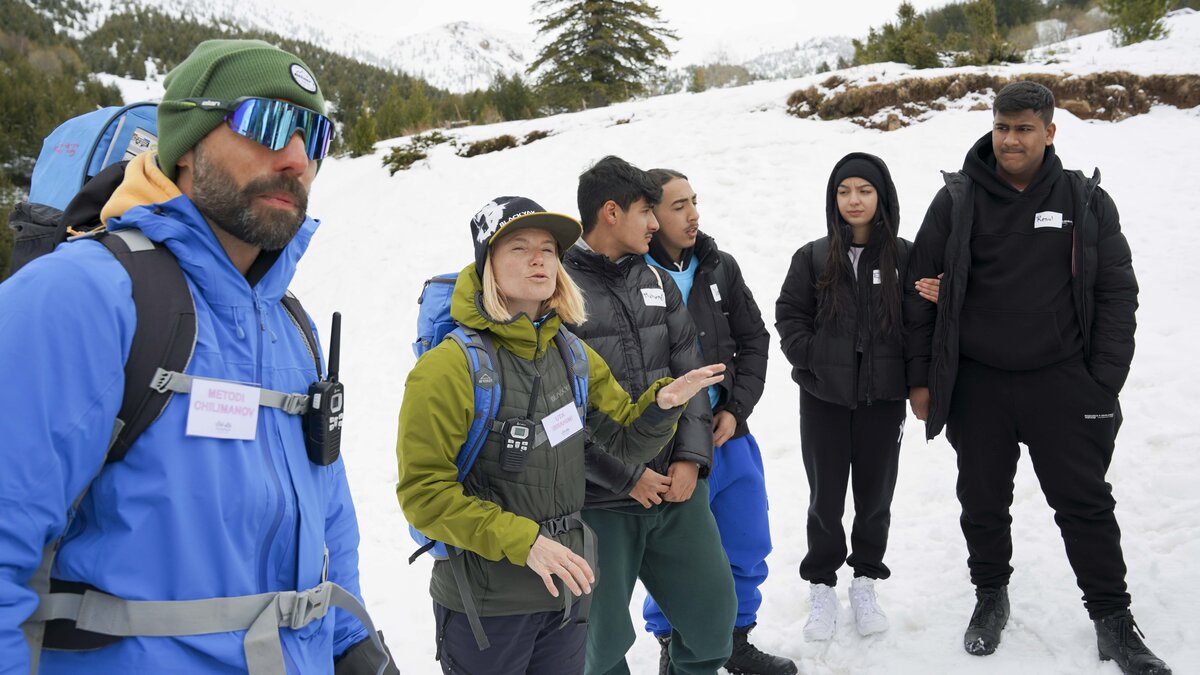 Other activities included in the Way To Go project took place in Pristina, North Mitrovica, Peja/Peć and Kamenicë/Kamenica.
 Check the Utalaya Foundation's Facebook page for more information and other upcoming projects.