Big dreams at Youth Assembly: A new kind of Kosovo
Kosovo's youth could create "a new kind of 'we'" for all people of Kosovo – instead of fixing identities rigidly along ethnic lines.
The value in redefining both ethnic identities and youth identities were discussed during a panel on the first day of the two-day third annual United Nations Kosovo Youth Assembly in Kosovo.
The panel featured the New York-based UN Envoy on Youth Jayathma Wickramanayake, who was present in Kosovo for the event, event organizer and United Nations Mission in Kosovo youth focal point Iana Minochkina, Kosovo Ministry of Culture, Youth and Sports head of policy development for youth Vedat Jashari, American University of Kosovo identity researcher Edona Maloku and the Center for Social Initiatives executive director Veljko Samardžić.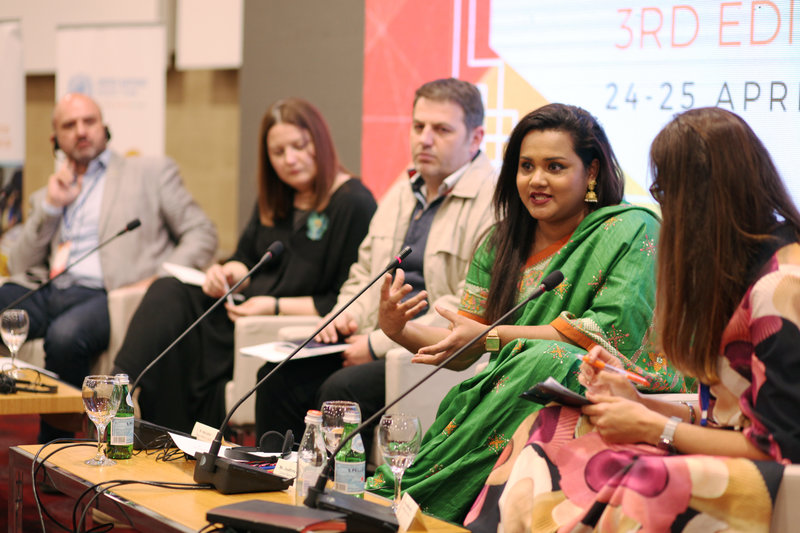 "If you have formerly conflicting groups who sees themselves as us and them groups and find ways to recategorize them…there is a possibility for them to conceive of themselves as a new kind of 'we'," Maloku told the audience of more than 200 young people.
Maloku explained how her research in Kosovo showed children as young as six had already started to think along ethnic identity lines; seeing their own community in a better light while viewing other communities with prejudice and mistrust.
She shared that while there was currently high "ethnic identification" among different ethnic communities these identities were not fixed.
"I cannot emphasise how important this is…we are who we are because we constantly change, the meaning of [identity] is fluid, they're malleable, what we are today doesn't necessarily mean how we are going to see each other in 20 years' time."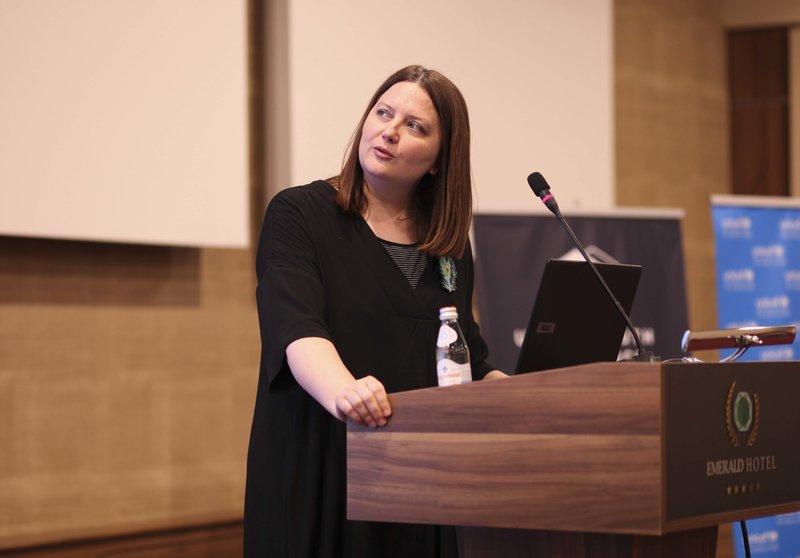 Envoy Ms Wickramanayake spoke to the audience about her own experience as a young activist growing up in conflict-riddled Sri Lanka, yearning for peace and inter-community trust.
"When I was 13 years old I wrote a poem to a national newspaper about how important it is for us to live in peace but also I was really angry that politicians who can find non-violent ways of ending conflict were not doing that."
Through her activism, she became only the second UN Envoy on Youth, reporting directly to the United Nations' Secretary-General António Guterres. In this role she has tried to address misconceptions and show young people as innovative problem-solvers – an asset, and not a problem.
"Young people were always seen as victims of violence or perpetrators of violence…the reality is the vast majority of young people…are actually in the middle – they want to see peace in this world and are capable of contributing to it"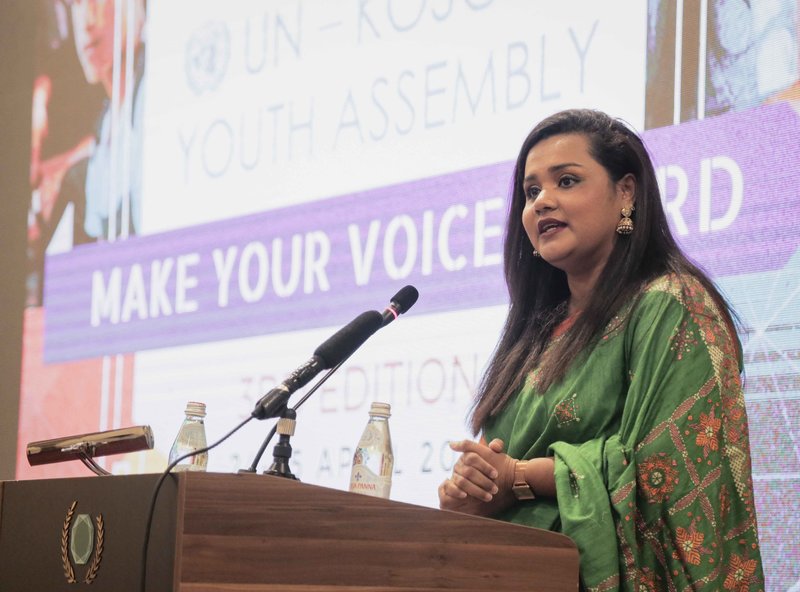 The Ministry's Jashari reflected on the appalling statistic that more than half of Kosovo's young people were unemployed and discussed the government's €2 million-strategy to combat this.
However, he also reflected on the unique challenges Kosovo faced as a post-socialist, post-war society that was always one of the poorest areas in the region.
"Even in Yugoslav times, Kosovo was one of the poorest regions in Yugoslavia. What are the problems we have are much worse than the other republics in former Yugoslavia."
UNMIK youth focal point Minochkina spoke about her experience as a mentor of a multi-ethnic team of young Kosovo peacebuilders – United Youth Task Force.
"They needed to meet each other as individuals, beyond ethnic labels to understand that as Kosovo youth they face the same problems – and therefore it's up to them to find the solutions together".
These young leaders managed to overcome the grievances of the past and become a living example of youth power beyond any barriers with over 2,000 youth from all communities who challenged inter-ethnic stigmas at their activities over the last 2 years. A shared identity is possible - "Kosovo is our shared home" is a slogan of the multi-ethnic Kosovo Youth Fest – annual celebration of traditional food, music and dances organized by the Youth Task Force.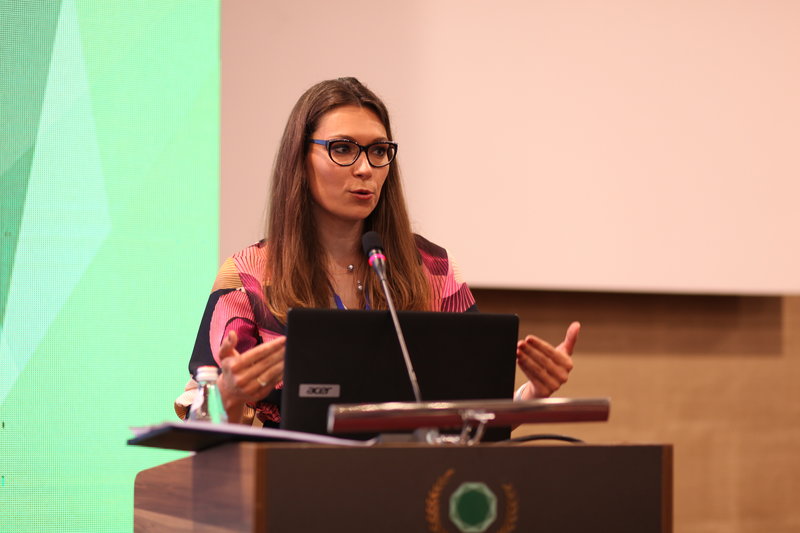 Center for Social Initiatives' director Samaradzic issued a plea to all young people to learn each others' languages – for greater harmony and prosperity.
"Learning a language reduces the distance between us," he told the young people, explaining how communities in Kosovo, such as in Gjilan, where communities could communicate were closer and better able to work together. He noted speaking another language also opened up work opportunities around the region.
Samadzic's team partnered with IOM to launch the first online Albanian-Serbian learning platform VOCUP which is becoming increasingly popular among Kosovo youth
"It's been 20 years since the war, how can you say it's not time? Your generation can break down this barrier."