Coming together by breaking barriers: Meet the next generation of changemakers in Kosovo
When Qendresa Mehmeti, Engin Avci, and Jovan Živković first began attending UNMIK-led youth trust-building activities such as the UN Youth Assembly in Kosovo, none of them expected their initial meetings might shape into a f­uture of Kosovo-wide collaboration and advocacy.
What first started as an event to bring together young people from diverse communities to connect with decision-makers, the United Nations and other international organizations and civil society, has grown into something much greater. Four years later, with an official NGO registration under their belt, the United Youth Task Force, which grew out of the enthusiasm of the UN Youth Assembly in Kosovo, has brought together hundreds of youth like Qendresa, Engin, and Jovan to volunteer and engage in peacebuilding activities throughout Kosovo.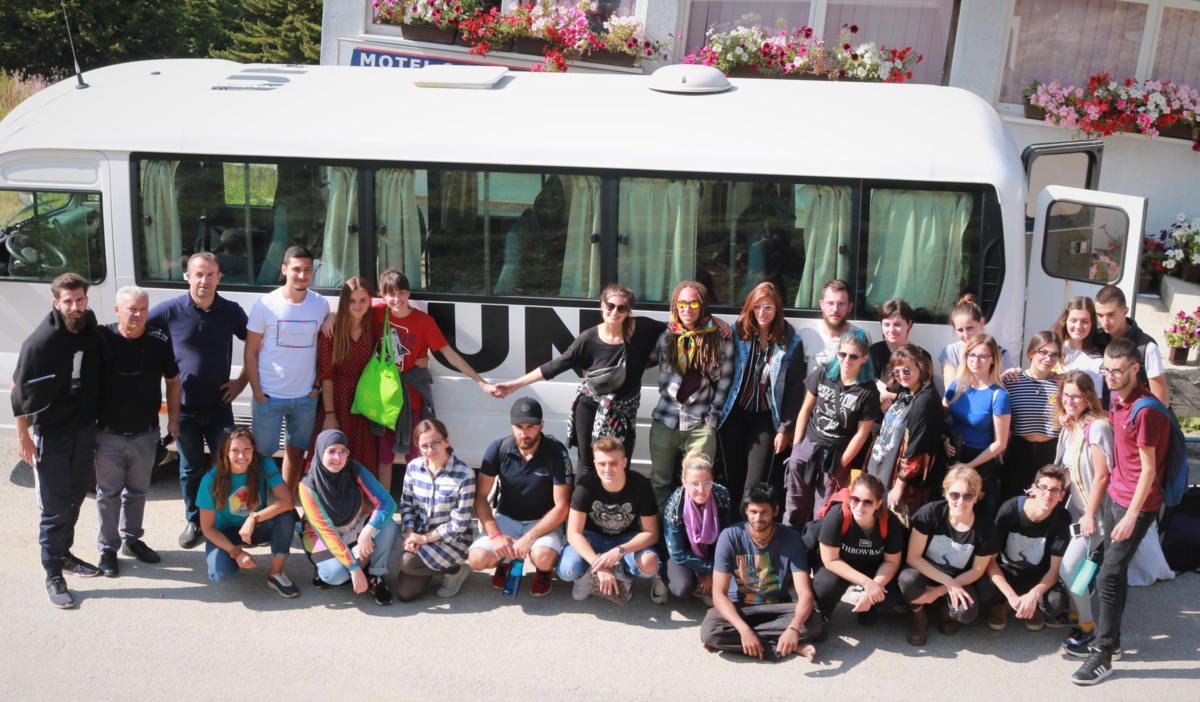 Qendresa Mehmeti, who was 14 years old at the time of the first UN Youth Assembly in Kosovo, was one of the youngest attendees. She was motivated to learn more and build her skills, she says. "Even though I was very young I still decided to apply, but little did I know that this event would play such an important role on my personal growth as a leader, and that it would help me become more independent."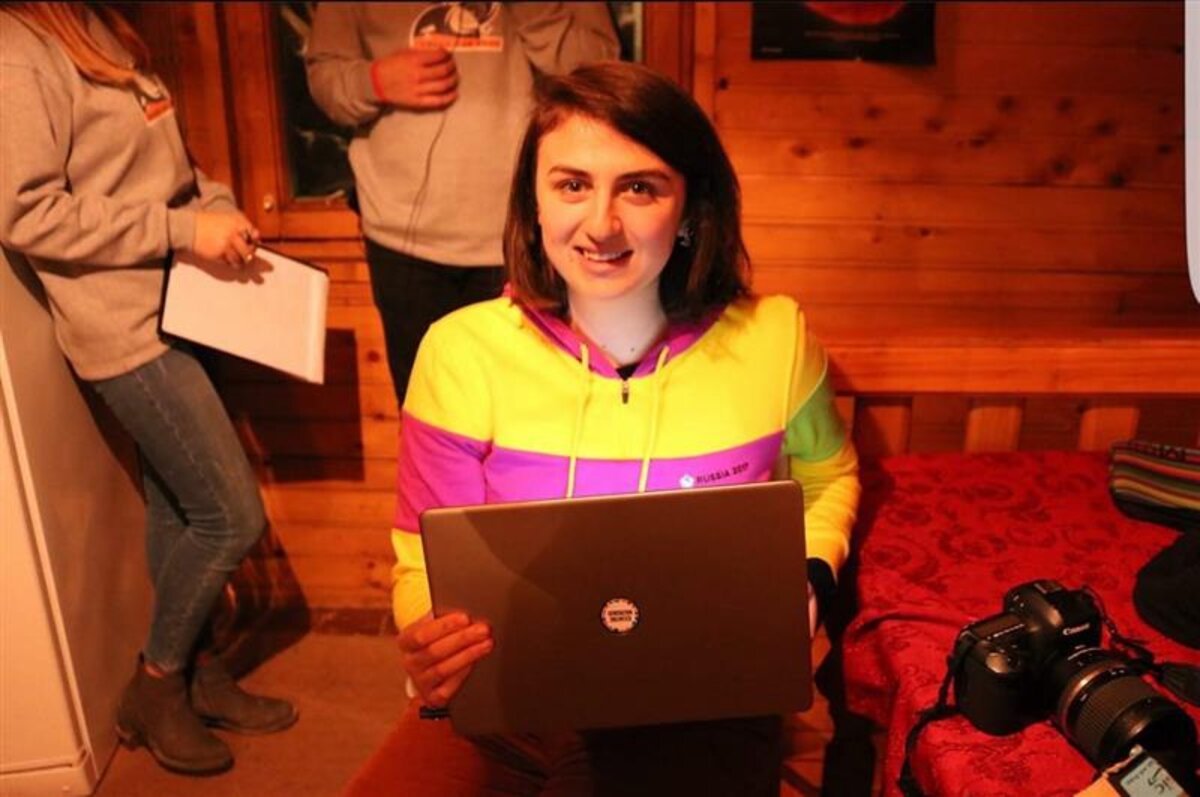 Qendresa Mehmeti, at 'Under the Same Sky', the astronomy camp she mentored with the United Youth Task Force.
Beyond leadership skills, the UN Youth Assembly, and subsequent initiatives by the United Youth Task Force, represented rare opportunities to connect with others from diverse backgrounds, which was a first for many young people like Ms. Mehmeti.
"Despite all the stereotypes we've been taught, all the hatred put upon us, I came to realize that it's not at all like that. Now one of my best friends who I met through the United Youth Task Force is from the Serbian community. I feel like we've come together because we share the same challenges of living in Kosovo."
As part of United Youth Task Force and with the support of UNMIK, Ms. Mehmeti was able to assist on several projects, such as the Kosovo-wide astronomy camp, an art workshop and exhibition called "Breaking Borders Through Art", and as a trainer at "Vaccine Against Hate Speech-Kosovo." Lately, she also founded "Live to Tell" a podcast highlighting young voices from all communities in Kosovo.
With shared challenges, members of the United Youth Task Force have come together to create solutions.
SRSG Tanin celebrating International Peace Day 2019, with the youth at UNMIK
Youth, Peace and Security in action
Since early 2016, under the leadership of the Special Representative of the Secretary-General Zahir Tanin, UNMIK has prioritized the implementation of the Youth, Peace and Security (YPS) agenda, with a strong focus on inter-ethnic trust-building among youth.
"In Kosovo, where over 62 percent of its population are under 25 years of age, youth can and should play a crucial role in local and regional reconciliation and peacebuilding processes, yet many factors challenge their actual involvement," SRSG Tanin said.
Kosovo's high youth population and cultural diversity inspired the first UN Youth Assembly in Kosovo. Wanting to bring the UN's YPS mandate to life in Kosovo,  Iana Minochkina, a YPS Programme Coordinator at UNMIK, organized the event so youth from different communities could break ethnic boundaries through various creative workshops, identify shared problems, and come up with innovative youth-centered solutions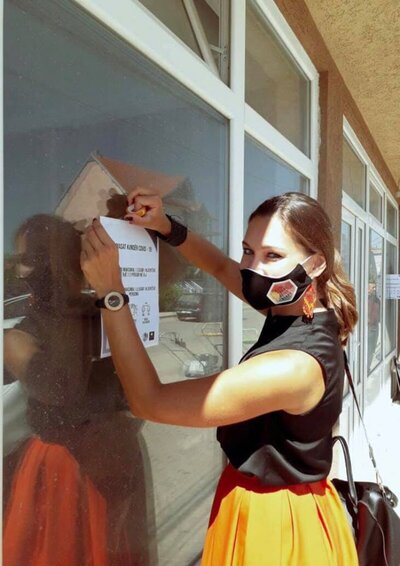 Iana Minochkina, UNMIK Youth Advisor
Those themes were cemented into the "Kosovo Roadmap on Youth, Peace, and Security" – 50 recommendations made by more than 800 Kosovo youth from all communities who took part in a Kosovo-wide consultation on localization of the UNSCR 2250 (2015), which formalized the YPS agenda.
A few months later, this document was incorporated into the Kosovo Youth Strategy 2019-2021, it has also shaped the UNMIK-wide Youth, Peace and Security strategy and now guides the mission of the NGO established out of the Assembly, the United Youth Task Force.
According to  Minochkina, the Roadmap's various recommendations centre on "a holistic understanding of peace, not as just the absence of conflict, but as a society where all people regardless of their backgrounds all feel they can realize their potential and participate in various spheres of life beyond ethnic boundaries."
Putting that definition to work are young people like Jovan Živković, who like Qendresa Mehmeti, has been involved in the United Youth Task Force since 2017.
Živković, a 29-year-old Kosovo Serb, says that while the Roadmap was important, what grew out of the document has been even greater.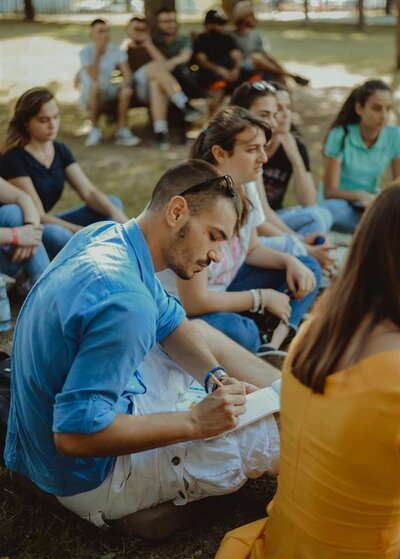 Jovan Živković is currently coordinating the E-Youth Platform -  to connect youth with decision-makers in Kosovo
Through his four years of involvement, he's organized and assisted with many United Youth Task Force activities, such as delivering 3D-printed face shields to NGOs and health workers during the pandemic.
Making their voices heard
Most recently, Živković has been working on a project to connect Kosovo youth with others who have similar concerns, and to open a dialogue with their municipal representatives. The project, called E-Youth Platform, is representative of the Task Force's mission to connect youth with decision-makers through an online governance platform and innovative digital solutions
Initiatives like the E-Youth Platform are representative of why so many young people have joined the Task Force.  
"Some communities are left aside, but the young people see the potential to make a difference. If we're pushing to be invited in decision-making, I think young people are crucial to make changes," says Engin Avci.
Avci, 31, who is from the Kosovo Turkish community, joined the Youth Task Force with prior experience in advocacy and the civil society sector, having worked with young people in Kosovo who have Down's Syndrome.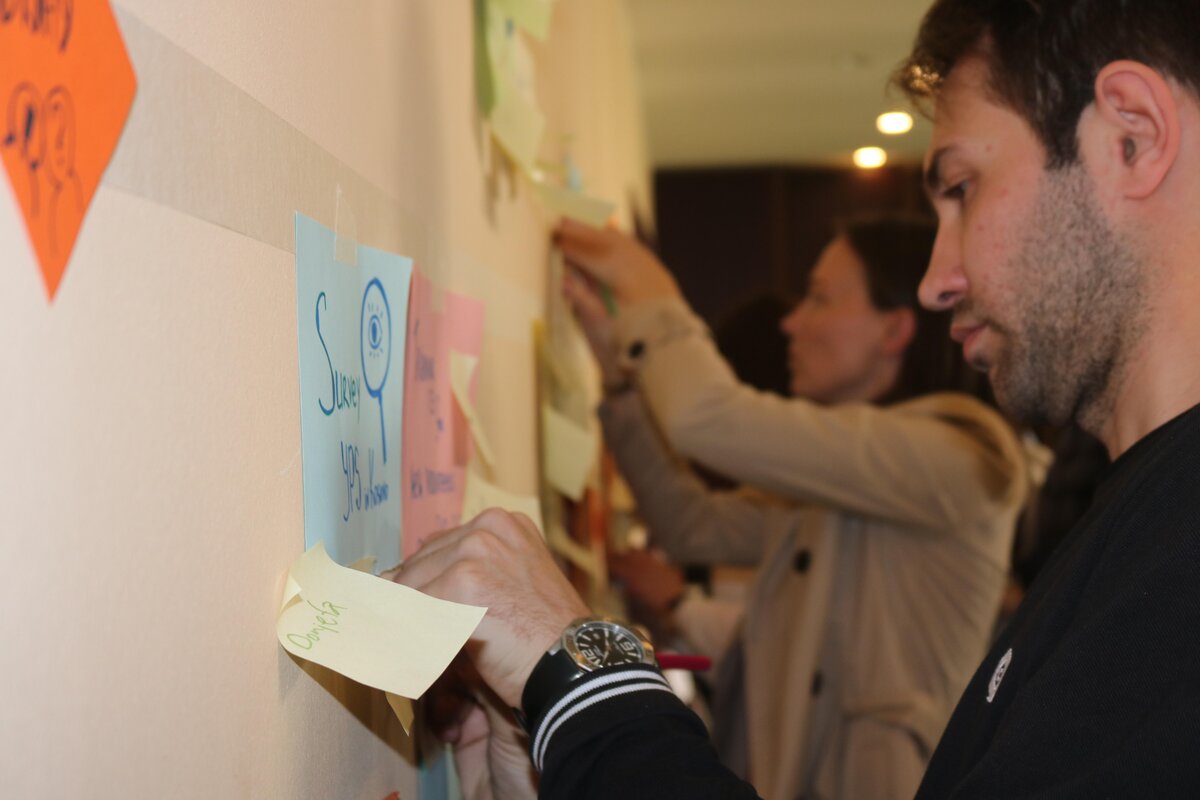 Engin Avci, a member of the United Youth Task Force arranged 'One Kosovo One Shot', a photography workshop for youth in Kosovo
Much like Qendresa Mehmeti and Jovan Živković, he was interested in the Task Force as a means to meet people from different communities. With a passion for photography and filmmaking, Avci started "One Kosovo One Shot" with funding from the UNMIK, which brought together youth from across Kosovo to the countryside to learn photography skills.
Beyond the photography, Avci believes the connections fostered are most important. "We have so many prejudices in our communities, but many of the people that hold those prejudices have never even interacted with people of other communities. But when we host activities, people from other communities are actually able to become friends, and they share concerns about things like youth employment, education, and then they collaborate."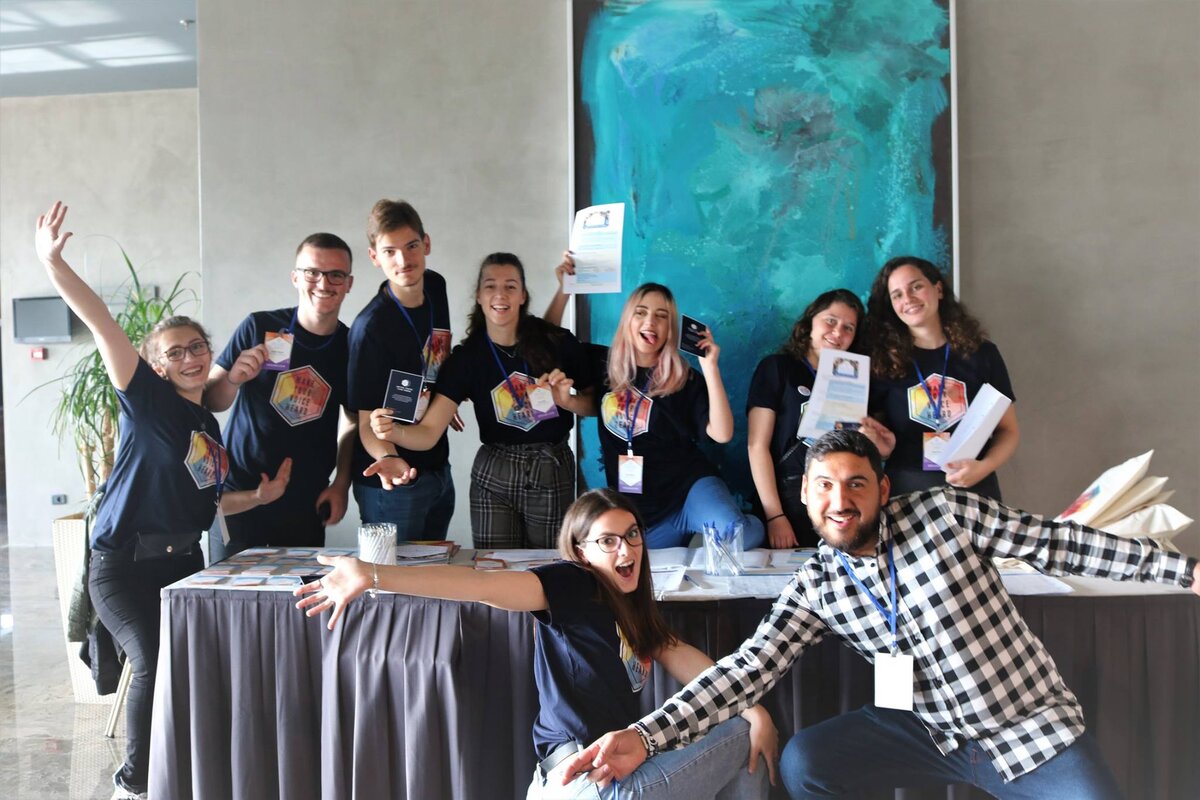 Members of the United Youth Task Force at 2019  UN Youth Assembly in Kosovo
With so many projects, initiatives, and outreach programs, running United Youth Task Force is a full-time job. But that's exactly what Iana Minochkina envisioned when she was thinking of ways to bring the Youth, Peace, and Security agenda to life.
For Minochkina, "The most important accomplishment is that our members start to see Kosovo as a shared home, where the problems are shared and so are the solutions. That's really the foundation of building a stronger and more sustainable peace here in Kosovo, with young people as partners and co-drivers on this journey."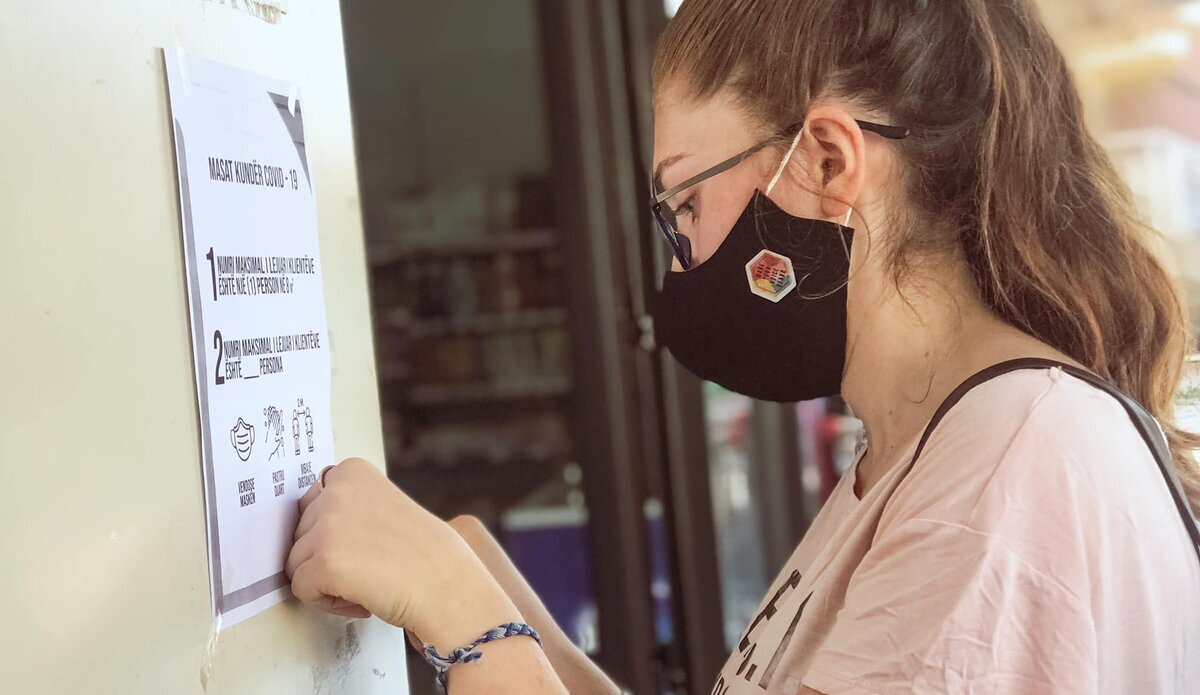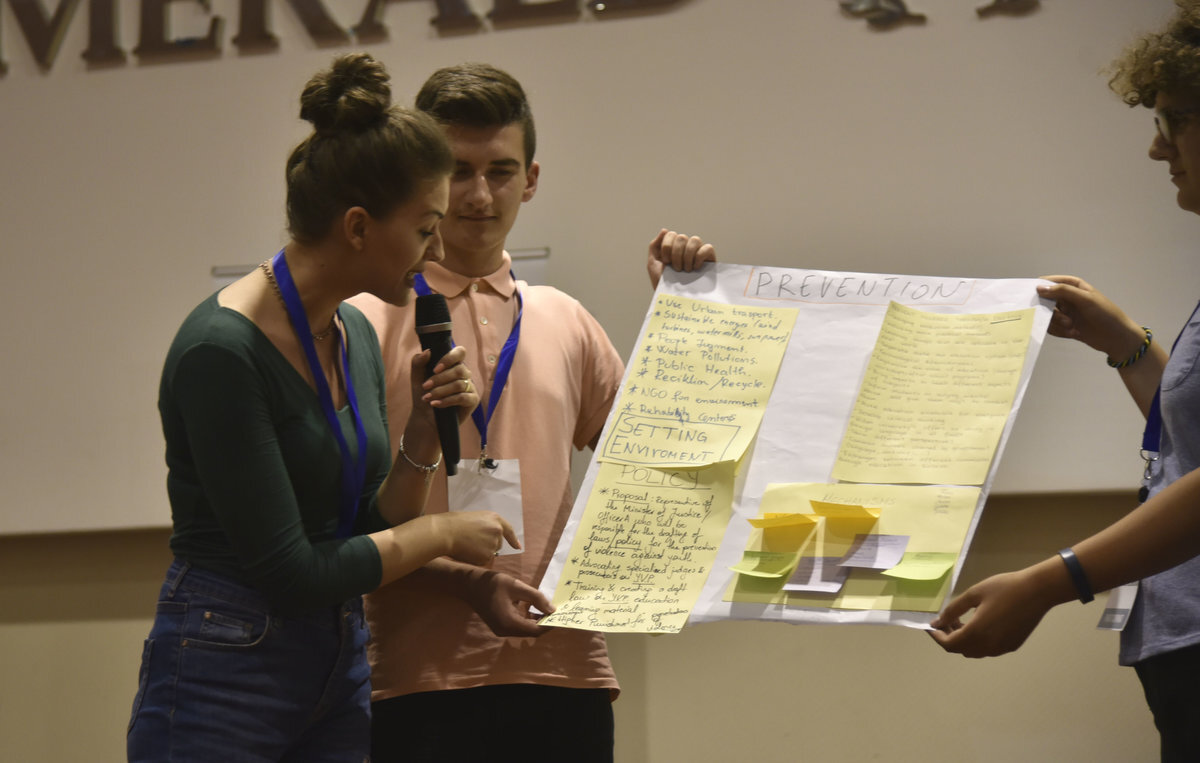 'The Kosovo Roadmap on Youth, Peace and Security'  included recommendations made by more than 800 Kosovo youth from all communities. 
SRSG Tanin and Kosovo youth at the 2019 UN Youth Assembly in Kosovo