The Future in Their Hands: Young People Seek Change at First UN Youth Assembly in Kosovo
Pristina, 13  July 2017 - Tackling language barriers, sexual harassment and a lack of involvement in decision-making are just some of the recommendations that came out of the first "United Nations Youth Assembly in Kosovo: Advancing Youth, Peace and Security Together".
The event, which took place on June 28 and 29 in Pristina, was modeled on the annual Global United Nations Youth Assembly in New York and UN "Regional Consultations on Youth, Peace and Security."  
The two-day event that was organised by the United Nations Mission in Kosovo (UNMIK), with contributions from the United Nations Children's Fund (UNICEF) and the United Nations Kosovo Team (UNKT), brought together 140 high school and university students from across Kosovo.
The Youth Assembly in Kosovo was inspired by the United Nations' Resolution 2250 on Youth, Peace and Security, which recognises the importance of young people in long-lasting peace efforts and calls for governments and UN structures to support these developments.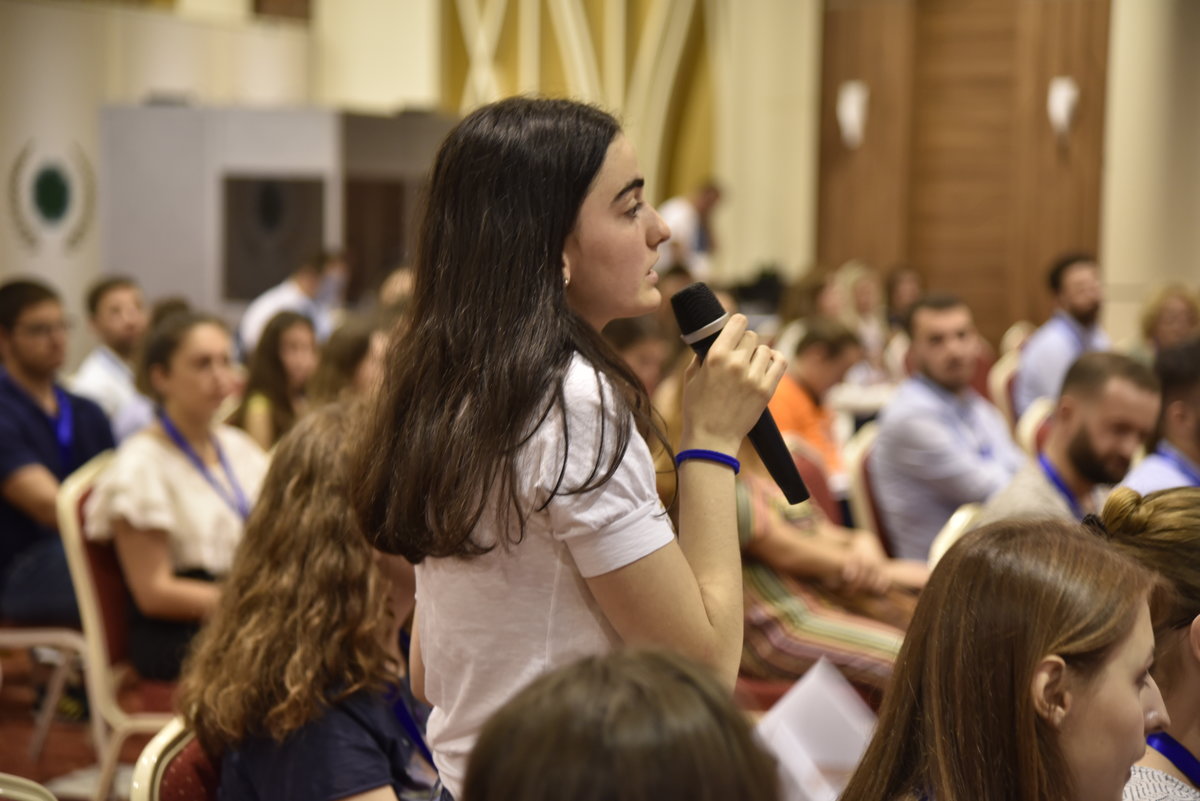 The Need for Multi-Ethnic Platforms for Youth in Kosovo
The event featured a variety of thematic sessions on the role of youth in reconciliation and workshops on issues such as combating prejudices, critical thinking and interfaith dialogue.
The need for multiethnic platforms for youth to express their opinions and connect was the overarching theme of the assembly.
"There aren't many opportunities for youth from different communities in Kosovo to get together, but we wanted to challenge this and allow the voices of motivated young people to be heard beyond community lines and foster a peaceful and inclusive society," UNMIK Deputy Special Representative to the Secretary-General Christopher Coleman told the youngsters during his opening speech.
Watch a short video of the event and hear the voices of youth participants here:
Key Challenges: Lack of Future Prospects and Youth Migration
Many of the discussions at the Youth Assembly reached the common conclusion that high numbers of young people are leaving Kosovo due to a lack of future prospects; it was highlighted that out of the 40,000 people who left Kosovo last year, 80 per cent were under the age of 24.
Amongst the calls to combat this issue, panelists urged Kosovo institutions to invest in long-term solutions such as quality education, inter-ethnic youth cooperation, micro-credits for youth start-ups and creating youth spaces, especially in remote areas of Kosovo and small municipalities.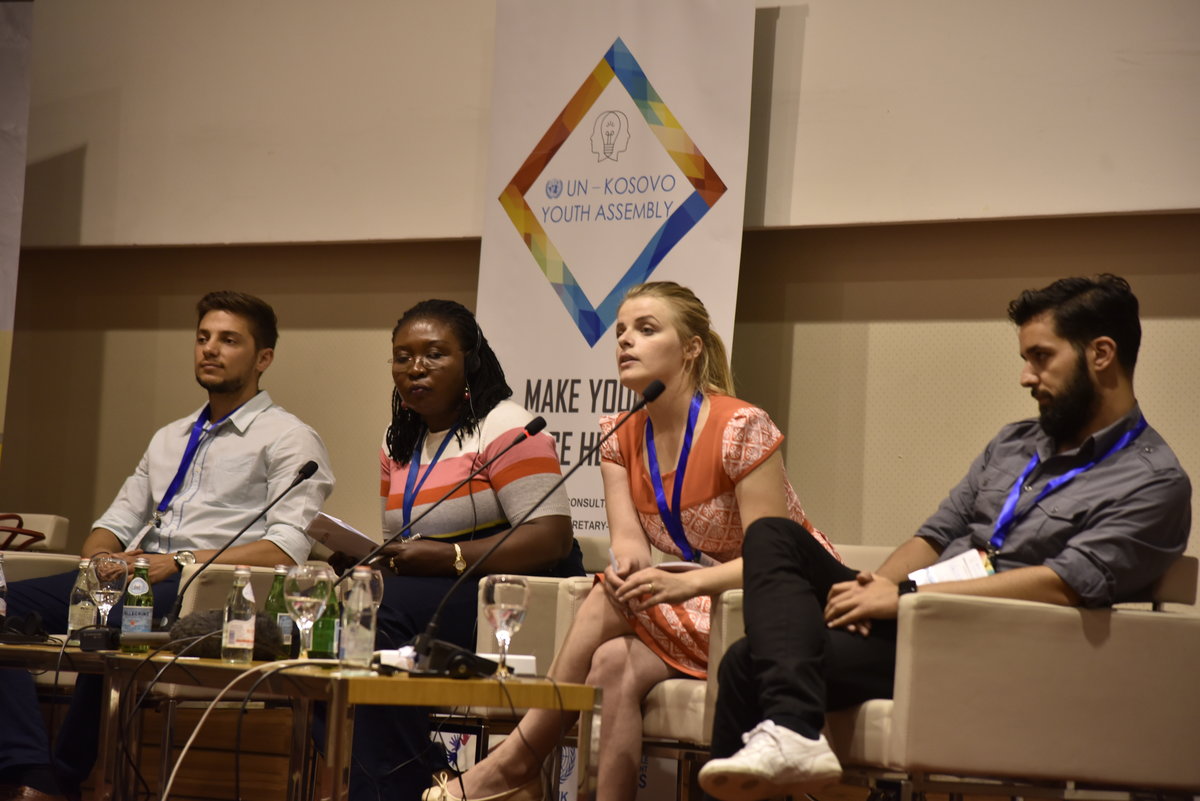 Recommendations for Kosovo Roadmap on Youth, Peace and Security
During the Youth Assembly, through hours of group work and discussions, the participants came up with a wide range of recommendations for Kosovo institutions and international organisations.
The 50 recommendations, which formed the first "Kosovo Roadmap on Youth, Peace and Security", will be also included in the UN Secretary-General's Progress Study on Youth, Peace and Security.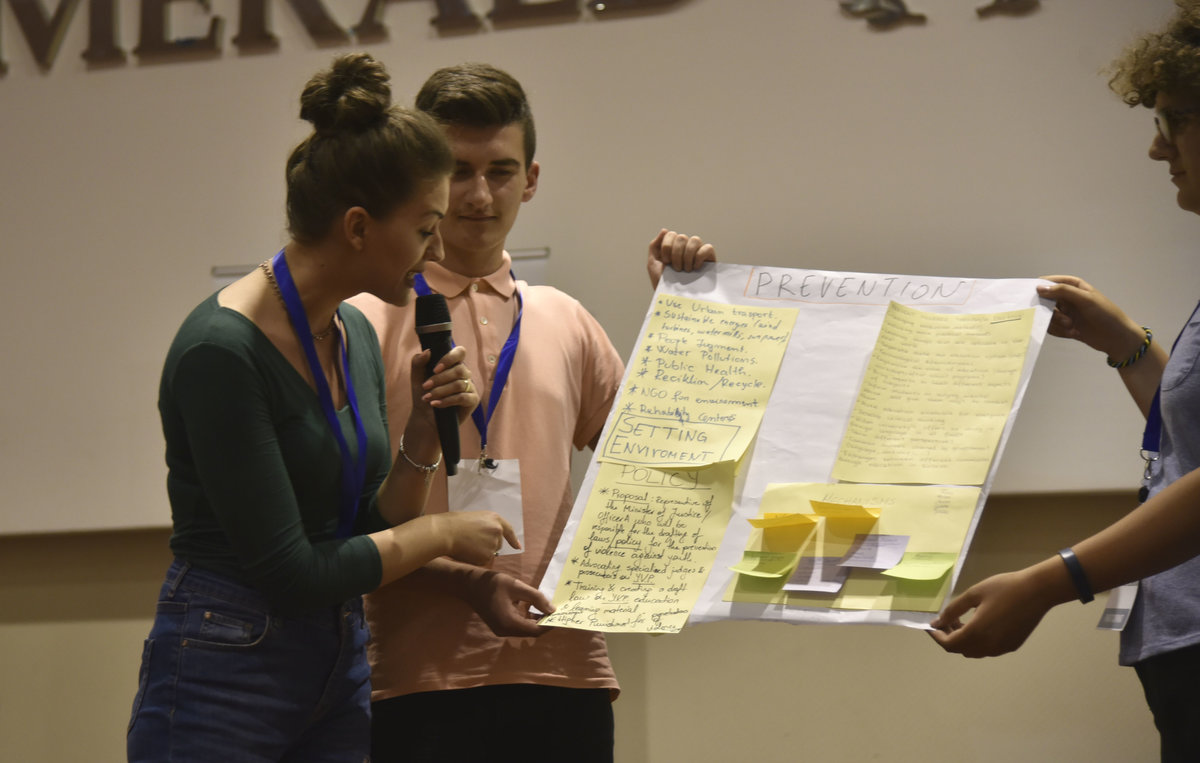 Some of the recommendations are:
To promote successful cooperation between young people from different ethnic groups in Kosovo through youth exchanges and online platforms.
To invest in strengthening young people's critical thinking capacities and their ability to withstand propaganda and fake news.
To provide free opportunities for young people to learn any of the official languages of Kosovo from their homes.
To include young professionals and students as contributors to reintegration and stabilisation processes led by international and Kosovo institutions.
Combating youth-based violence through including an equal number of young men and women from all ethnicities in decision-making processes at local and municipal levels.
To raise awareness about sexual harassment and gender-based violence among young people through innovative tools, such as the "Ec Shlirë" ("Walk Freely") mobile application.
To improve public transport to lessen reliance on private vehicles and illegal taxis and help better connect rural and urban areas.
Read the full list of recommendations here: 
Youth Department Representative Labinot Berisha made a commitment on behalf of Kosovo Ministry of Culture, Youth and Sport to also include some of the 50 recommendations into the upcoming Kosovo Youth Strategy and Action Plan 2018-2020.
The Youth Task Force
Twenty-four young leaders from diverse ethnicities formed a "Youth Task Force" that became the main driving force behind the first UN Youth Assembly in Kosovo. The volunteers received training on Youth, Peace and Security and advocacy from UNMIK prior to the event and played an active role in organising the event.  
Two Youth Task Force delegates, Elda Brada and Arbias Lloluni, opened the Youth Assembly together with UNMIK's Deputy SRSG Christopher Coleman and called for young people to work together for a better future.
Lloluni praised the UN's efforts through Resolution 2250 to recognise the positive role of youth in peacebuilding, and to change the narrative of young people as victims or troublemakers.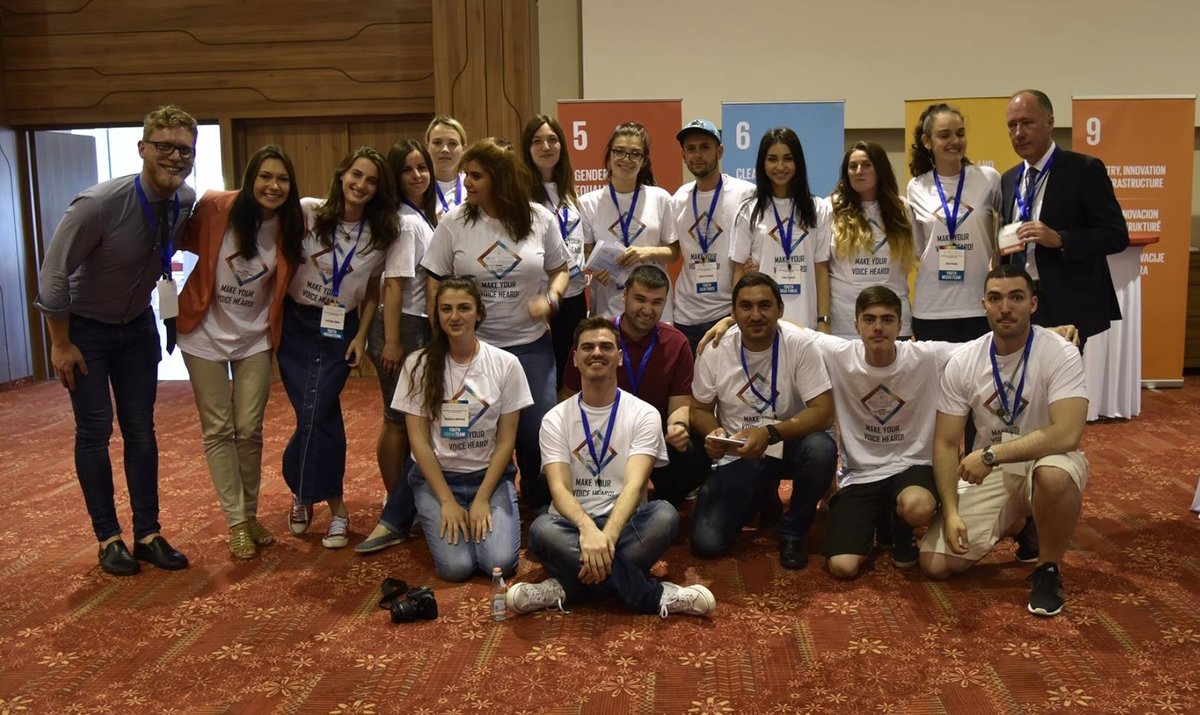 UNMIK Youth Focal Point and event key coordinator Iana Minochkina said the event was a success and sparked a lot of meaningful debate because it created an encouraging youth-owned space beyond ethnic lines.  
"What is most important is that young people from different communities came together to create a Kosovo Roadmap on Youth, Peace and Security, and expressed their strong will to work together with the UN, Kosovo institutions and international organisations on making it happen," Minochkina said.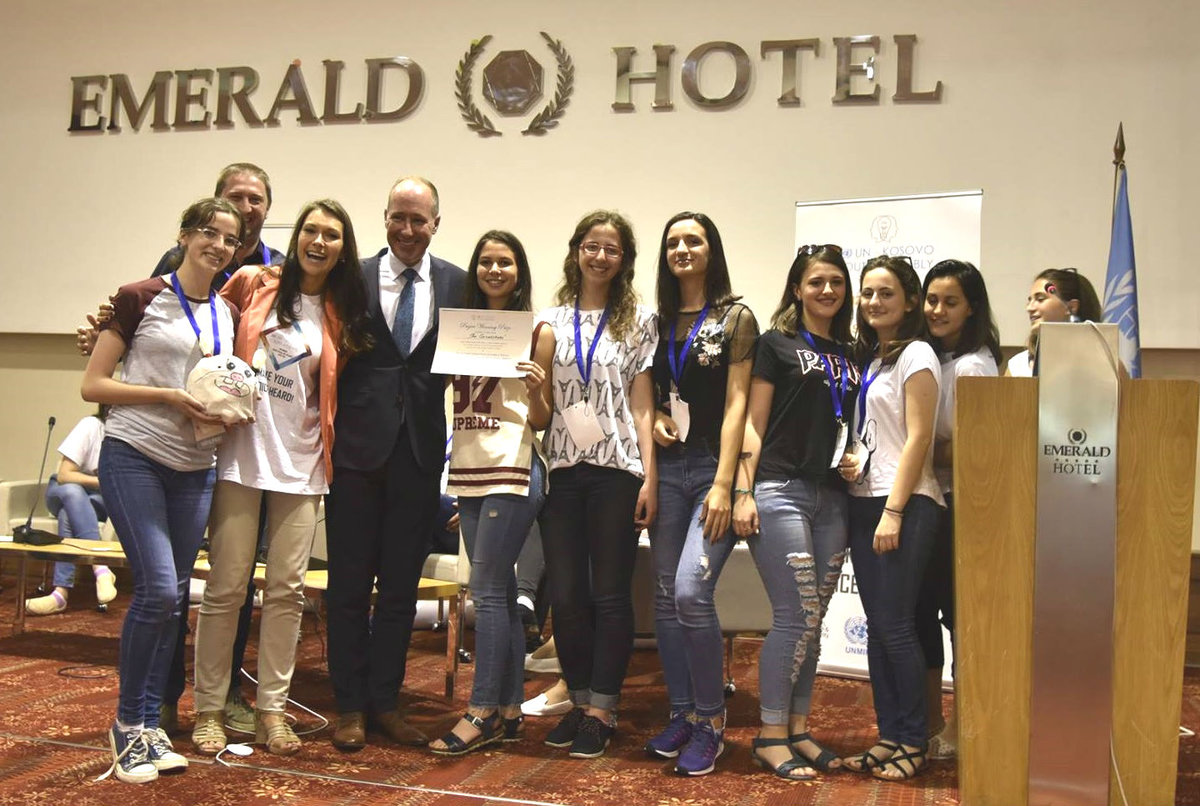 "The Scratchers" Project Team, who aim to help children with Down syndrome from all communities through joint artwork and peer-to-peer learning. Seven youth-led projects were selected to receive small-scale grants from UNMIK.