DSRSG Coleman Visits Novobërdë/Novo Brdo Municipality
12 July 2017 - Inter-community trust building, employment, returns, infrastructure development and women's participation were the main aspects discussed at a meeting between UNMIK's Deputy Special Representative of the Secretary-General Christopher Coleman and the Mayor of Novobërdë/Novo Brdo, Svetislav Ivanović.
During the municipal visit, DSRSG Coleman thanked Mr Ivanović for his municipality's excellent cooperation with UNMIK, and acknowledged the great interethnic cooperation that has been demonstrated in the municipality - noting the balance of K-Albanian and K-Serbians on the nine-member municipality board of directors.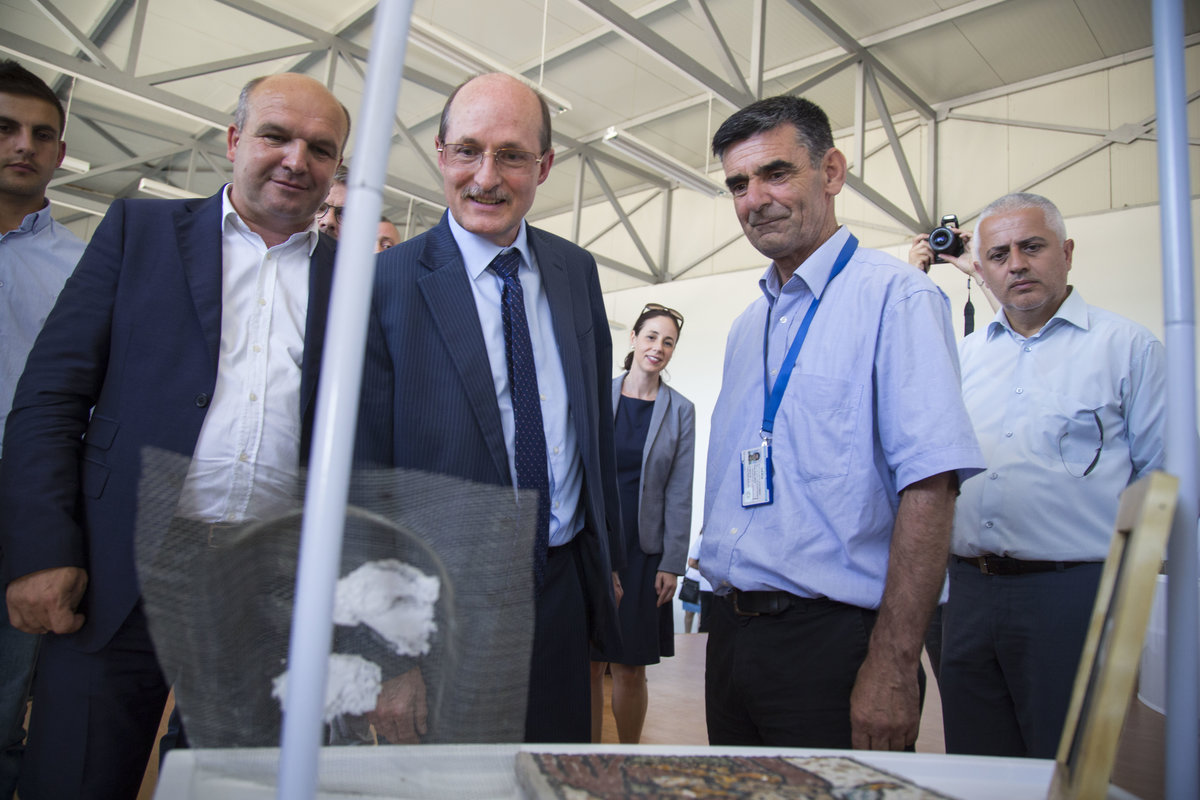 Mr Ivanović expressed his sincere appreciation for UNMIK's support and cooperation. He talked about the developing tourism industry which was helping to bring investment into the area, in which unemployment was a major concern. He also called attention to the newly-established restaurants and trade in a new crop, raspberries, that were also putting Novobërdë/Novo Brdo on the map. Women's participation in decision-making bodies and processes was also discussed and the important role of the women's association was highlighted.
DSRSG Coleman also praised the development of a cultural centre, that he later inaugurated after the meeting. The inauguration ceremony included an exhibition of artwork and jewelry produced by local artisans.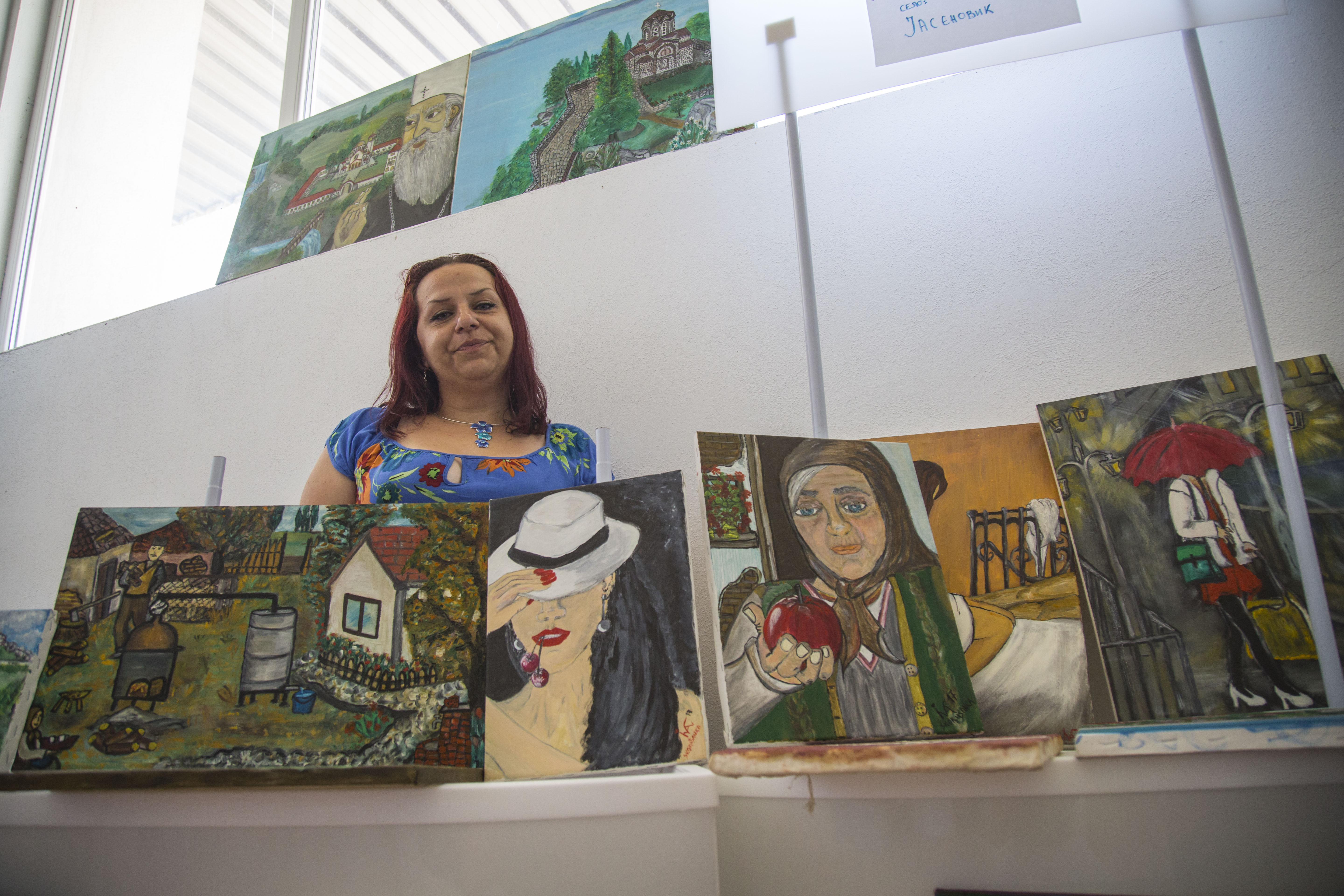 After opening remarks were concluded, Mr Ivanović presented DSRSG Coleman with a painting from a local artist, featuring the historic fort that was recently renovated in the municipality.
The centre, a project supported by both UNMIK and USAID, will host interethnic cultural events for the municipality.