Most comprehensive Albanian-Serbian and Serbian-Albanian dictionary goes live
The largest Albanian-Serbian and Serbian-Albanian dictionary ever created is now online.
The 20,000-word dictionary was launched on 26 September, the European Day of Languages, by the Special-Representative to the Secretary-General and Head of UNMIK, Mr. Zahir Tanin, accompanied by Kosovo Language Commissioner, Mr. Slaviša Mladenović, Minister of Local Government Administration, Ms. Adrijana Hodžić, and the Ambassador of the United Kingdom to Pristina, Mr. Nicholas Abbott.
UNMIK and IOM have supported the new online Albanian-Serbian-Albanian dictionary. This is the first standard dictionary developed in more than 30 years by linguists from Belgrade and Pristina, representing an important moment of renewed collaboration.
In his address SRSG Tanin thanked IOM and the British Embassy for their support and congratulated the academics on their achievement.
He acknowledged the importance of this initiative in the spirit of the 2018 Trust Building Forum in Ljubljana which identified language-learning and linguistic diversity as central elements of interethnic reconciliation and dialogue.
 "Language barriers can daunt communities from fully exercising their human rights and fundamental freedoms, creating or adding to mistrust," he said.
Mr Mladenović said:  "After several decades, we have come one step closer to fulfilling the values of multilingualism and multiculturalism. The presentation of this dictionary is that step forward."
The dictionary is part of a broader language rights programme supported by the British Embassy in Pristina and UNMIK, which includes the web-based language learning tool VocUp – which has more than 22,000 unique users – and classroom-based courses in a number of municipalities around Kosovo.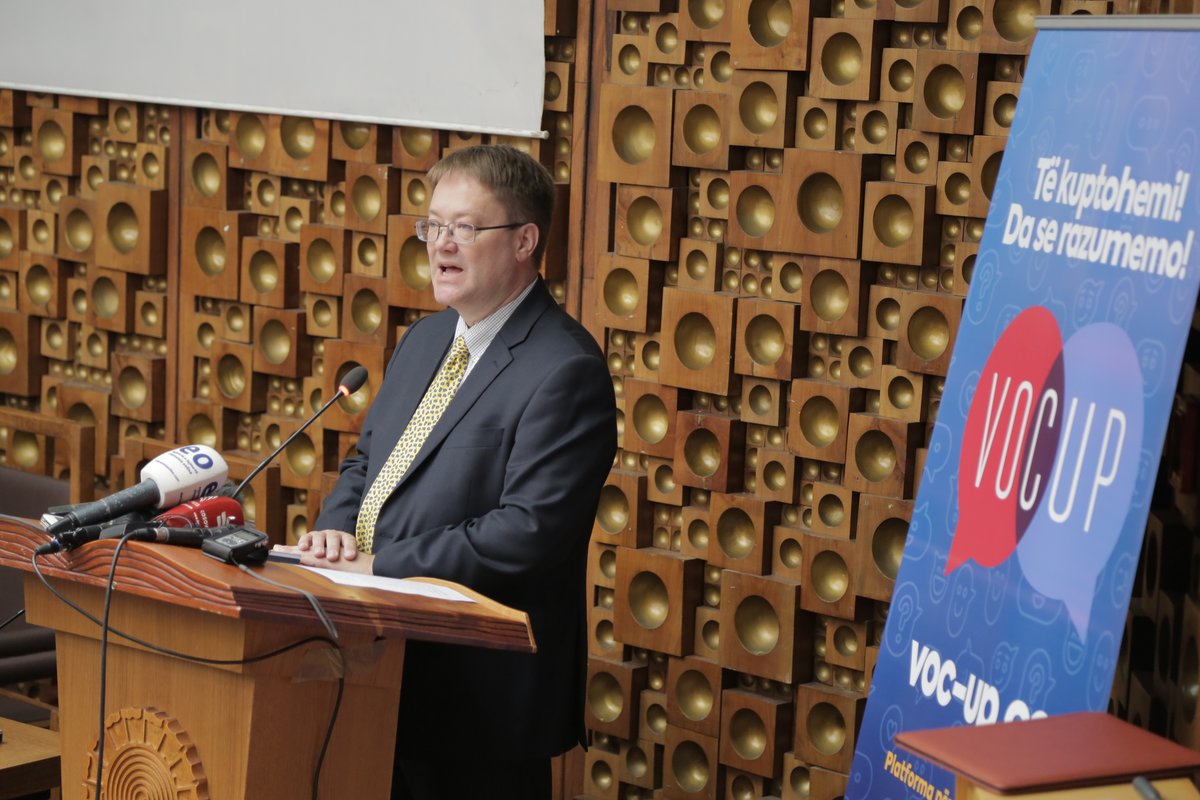 In his remarks, Ambassador Abbott said that further support was still needed for institutions in their efforts to implement language rights and laws, reaffirming the Embassy's support of language rights initiatives.
A panel of linguists involved in the production of the dictionary discussed the challenges of compiling a dictionary after so many years given the evolution of language but also of the singular importance language has in defining and shaping communities and society.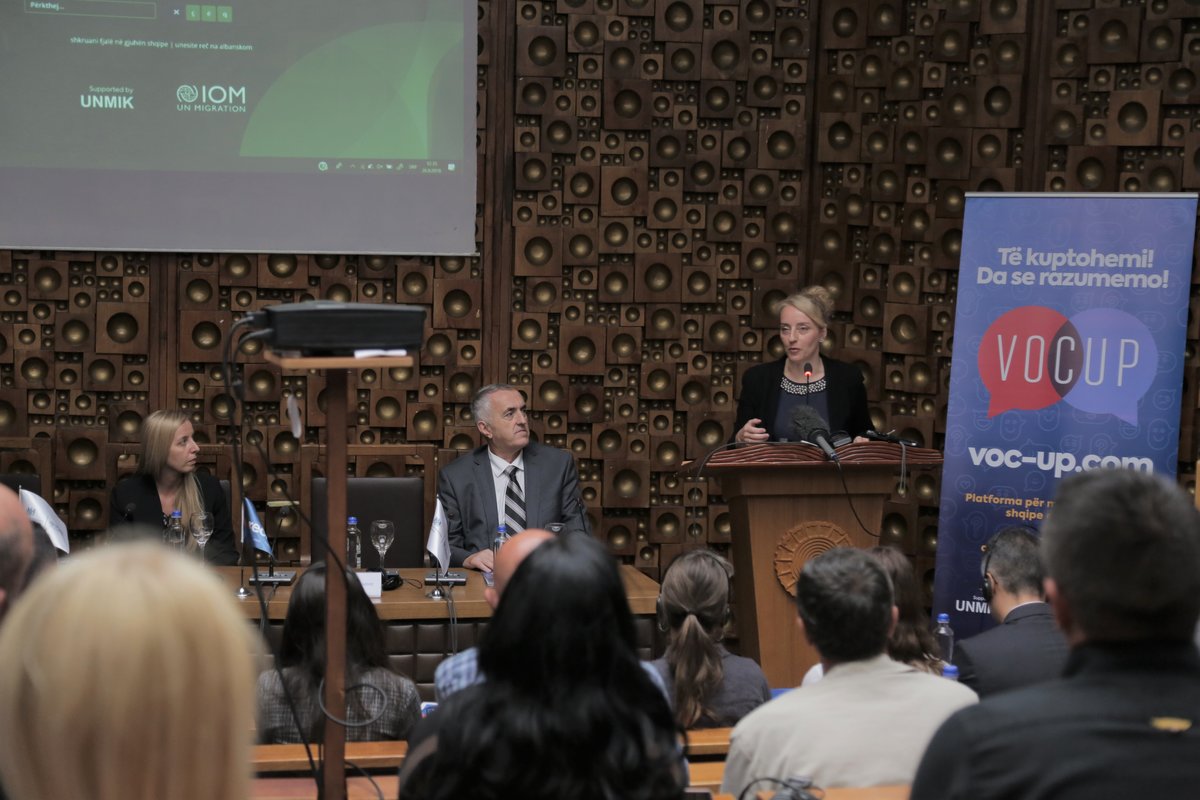 The dictionary will be expanded in the coming years to include 50,000 words, and will include crowd-sourced entries, cultural references and phraseology.
The launch also included the screening of a short documentary, produced by UNMIK and IOM, which shares the stories of Kosovo's multilingual speakers whose lives have been shaped by learning another language.
More than 150 academics, representatives of international organisations, diplomatic missions, Kosovo institutions and civil society attended the event at Pristina's Pjetër Bogdani Library.