SRSG Tanin holds regular consultations in Belgrade ahead of Security Council session on Kosovo
The Special Representative of the Secretary-General in Kosovo, Mr. Zahir Tanin, met with the Serbian President Aleksandar Vučić, First Deputy Prime Minister and Minister of Foreign Affairs Ivica Dačić and the Director of the Government Office for Kosovo and Metohija, Marko Djuric, as part of his regular consultations ahead of the forthcoming UN Security Council session on Kosovo.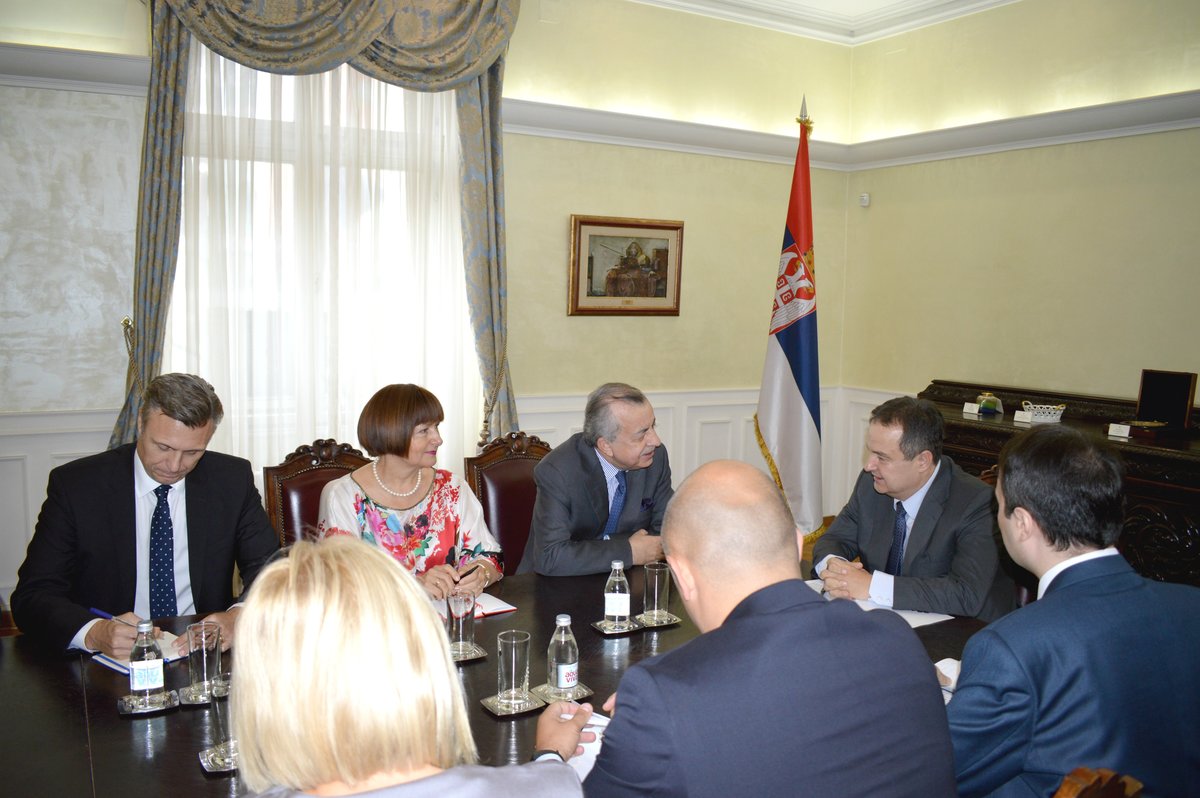 During these meetings, SRSG Tanin and the Serbian officials exchanged views about the latest political developments, including the upcoming elections in Kosovo, as well as the future of the EU-facilitated dialogue and UNMIK's continued role in promoting peace and stability in Kosovo.
During his visit, the head of UNMIK also met with ambassadors representing the Quint countries, the Russian Federation, and the European Union in Belgrade.