SRSG Tanin meets French Foreign Minister in Paris, discusses situation in Kosovo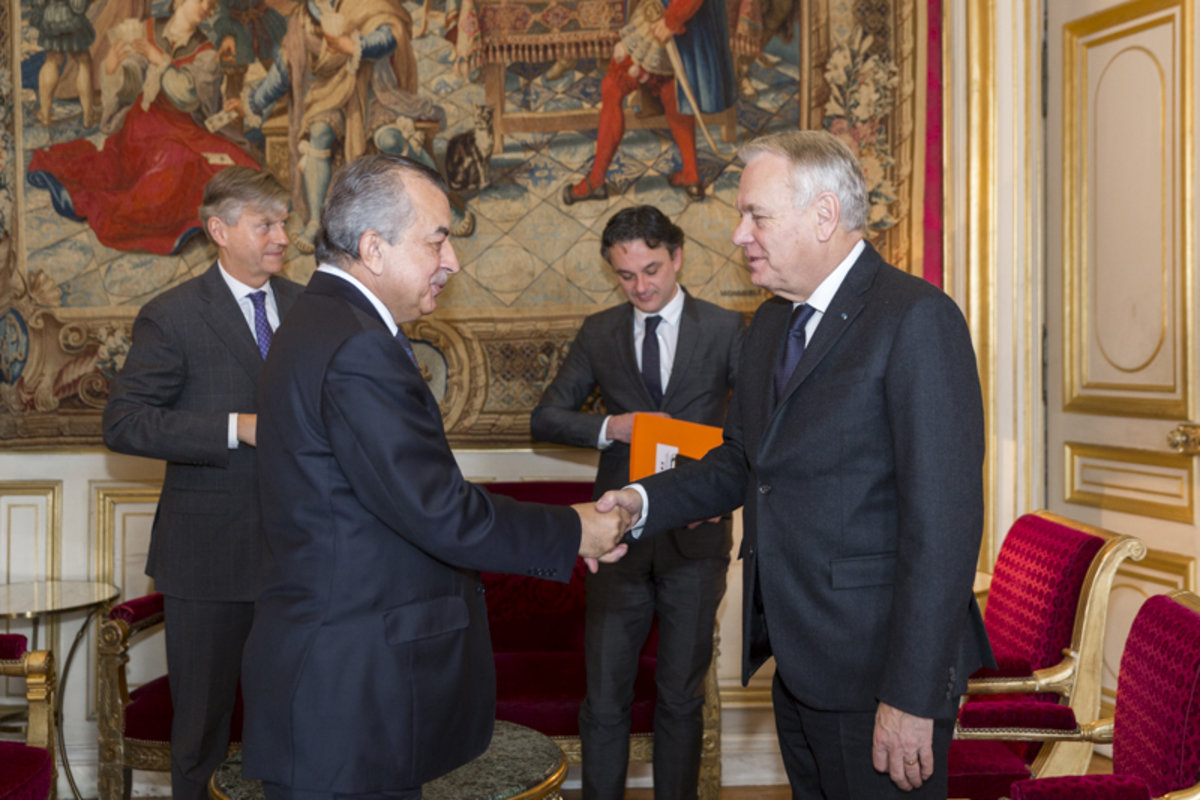 16 February 2017 – During an official visit to Paris, the Special Representative of the Secretary-General and Head of UNMIK Zahir Tanin met with the French Minister of Foreign Affairs Mr. Jean-Marc Ayrault, as well as other officials from the country's Ministry of Foreign Affairs and Ministry of Defense.
SRSG Tanin and Foreign Minister Ayrault discussed the situation in Kosovo and the status of Pristina-Belgrade relations, and agreed on the important role of the international community to help reduce tensions. The Foreign Minister expressed France's support for the work of UNMIK, and SRSG Tanin emphasized the important role of the EU in promoting dialogue between the parties.
During his visit, SRSG Tanin also met with the Director for United Nations, International Organizations, Human Rights and Francophonie at the Ministry of Foreign Affairs Mr. Jean-Pierre Lacroix,  Director of Political Affairs and Security Mr. Nicolas de Riviere, and Director for Continental Europe Ms. Florence Mangin. These consultations proved to be a helpful forum for an exchange of views on the situation in Kosovo, the role of UNMIK, and the dynamics affecting the Balkans as a whole.
The visit to Paris, part of SRSG Tanin's engagement with Security Council members at capital level, came a week after his quarterly consultations with officials in Belgrade and ahead of his participation in the Security Council debate on Kosovo in New York.