SRSG TANIN MEETS SERBIAN DEPUTY PRIME MINISTER/FOREIGN MINISTER IVICA DACIC
On 10 February 2017, SRSG Zahir Tanin met the First Deputy Prime Minister and Minister of Foreign Affairs of Serbia Ivica Dacic.  SRSG Tanin and DPM/FM Dacic exchanged views about the upcoming UN Security Council Debate on UNMIK, developments in the EU-facilitated dialogue, and the proposed Association/Community of Serb-majority municipalities in Kosovo.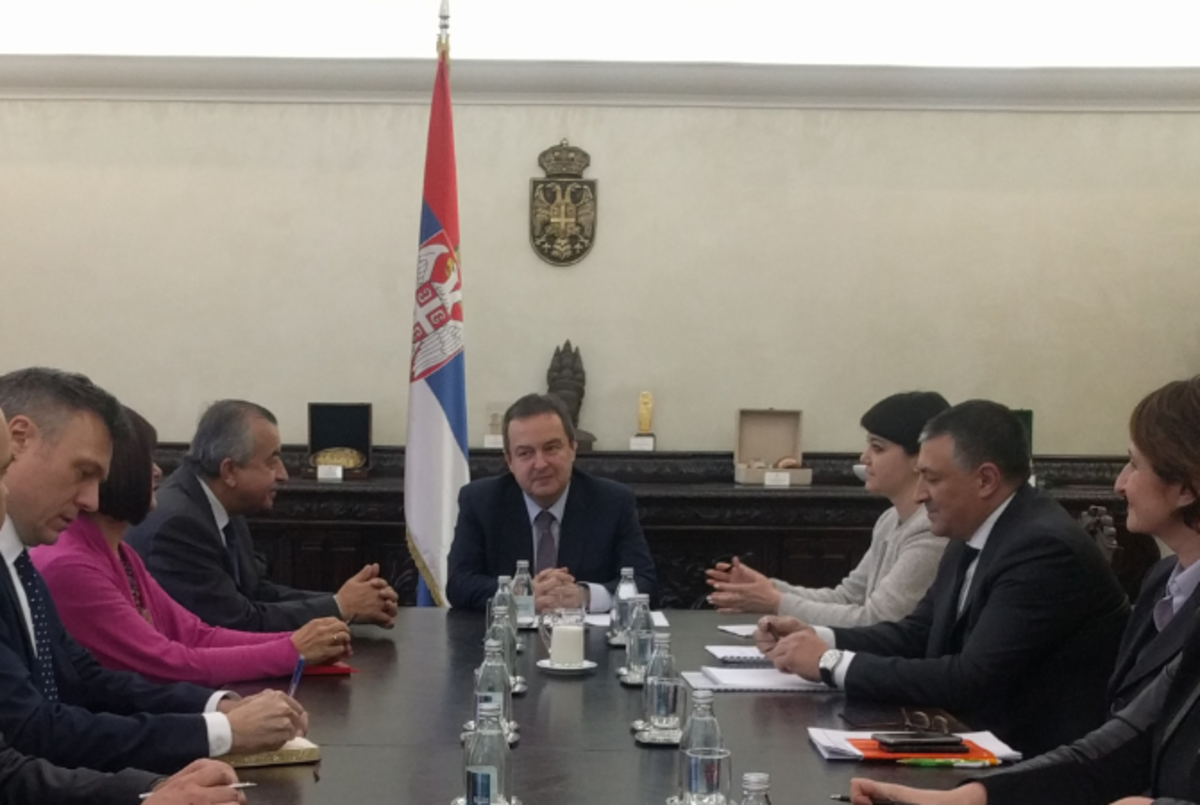 During his visit to Belgrade, SRSG Tanin also met with the Head of the Serbian Government's Office for Kosovo and Metohija (OKiM) Marko Djuric; ambassadors representing main stakeholders in the region; and UN Resident Coordinator/UNDP Resident Representative Karla Hershey.