SRSG welcomes Israeli and Belgian Ambassadors to UNMIK
On 21 December 2016, SRSG Zahir Tanin welcomed the Ambassador of Israel in Belgrade, Dr Alona Fisher-Kamm, to UNMIK. The SRSG and Ambassador Fisher-Kamm discussed a variety of issues including the EU dialogue, rule of law, and economic situation in Kosovo.
SRSG Tanin met with Ambassador Mr François Bontemps of Belgium on 15 December 2016 at UNMIK Headquarters. Ambassador Bontemps resides in Sofia as Belgium's Ambassador for Kosovo, Albania, Bulgaria, and the Former Yugoslav Republic of Macedonia. The SRSG and Ambassador exchanged views on political developments in Kosovo and the region.
Special Representative of the Secretary-General (SRSG), Mr. Zahir Tanin (right) welcoming the Ambassador of Israel in Belgrade, Dr. Alona Fisher-Kamm (left) IN UNMIK HQ.   ©UNMIK Photo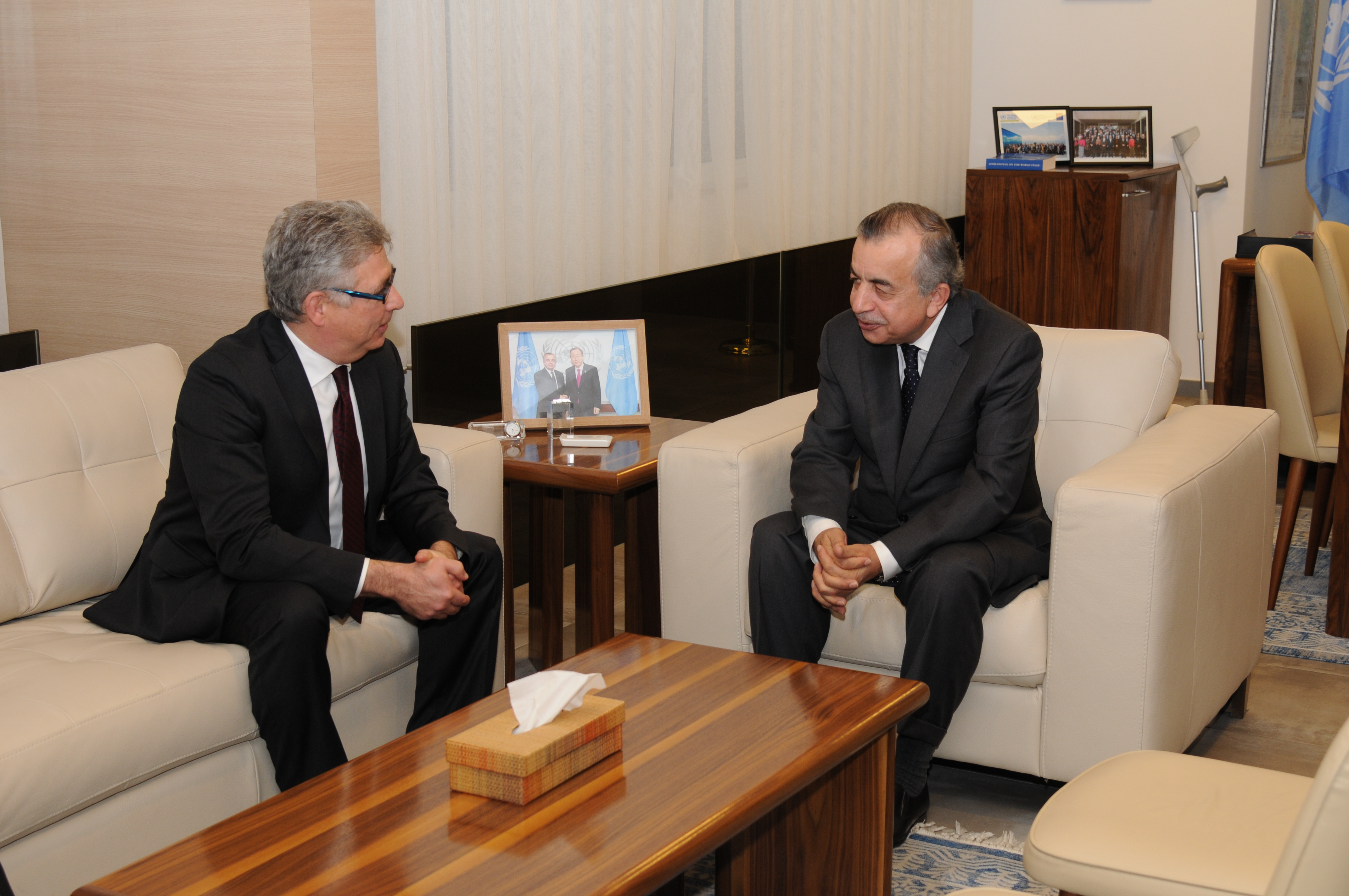 Special Representative of the Secretary-General (SRSG), Mr. Zahir Tanin (right) welcoming with Ambassador Mr François Bontemps of Belgium (left)  in UNMIK HQ.  ©UNMIK Photo