SRSG Ziadeh meets Štrpce/Shtërpcë municipality Mayor Jevtić
On 7 March 2023 the Special Representative of the Secretary-General (SRSG) and Head of UNMIK, Ms. Caroline Ziadeh, visited Štrpce/Shtërpcë municipality and met Mayor Dalibor Jevtić.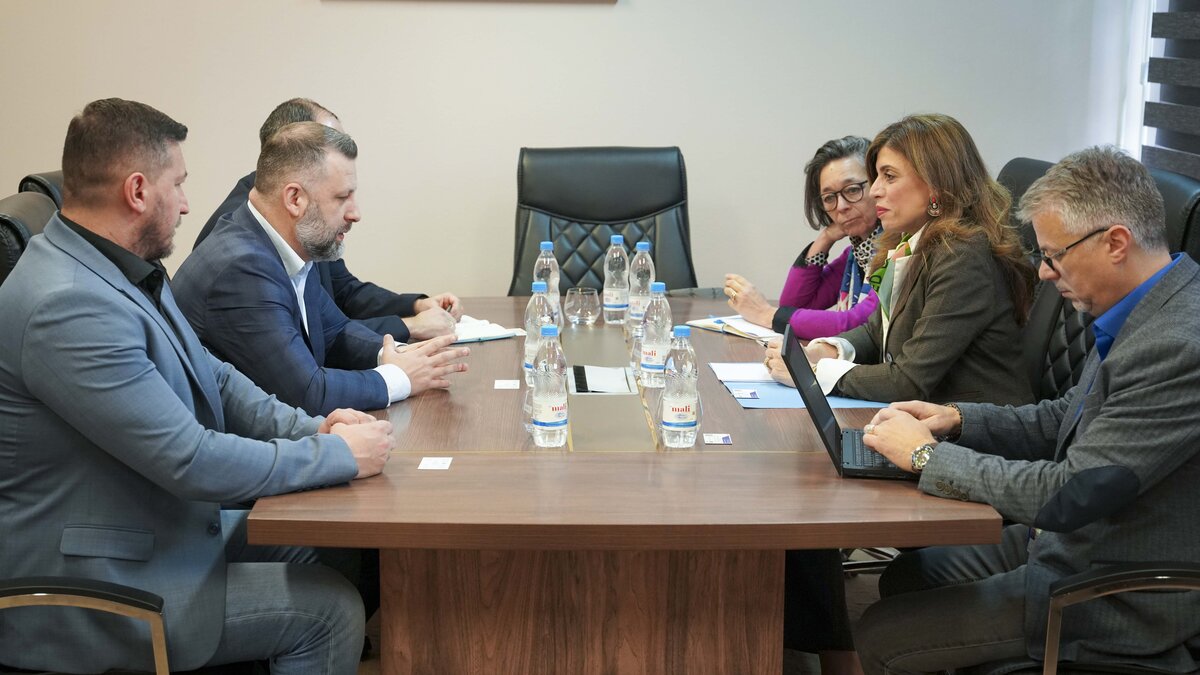 SRSG Ziadeh commended Mayor Jevtić for his support to inter-ethnic relations throughout the municipality and  reassured him of UNMIK's sustained efforts in building trust among all communities.  Mayor Jevtić stated that the municipality will continue to build bridges and maintain good relations between communities. They agreed on the importance for all to remain engaged in the high-level dialogue process.