SRSG ZIADEH VISITS BRANCH COURT SHTËRPCË/ŠTRPCE; REITERATES UNMIK'S SUPPORT FOR EQUAL ACCESS TO JUSTICE AND THE RULE OF LAW
On 12 September, the Special Representative of the Secretary-General and Head of UNMIK, Caroline Ziadeh, visited the Basic Court of Ferizaj/Uroševac – Branch Court Shtërpcë/Štrpce.
She was welcomed by the Chair of the Kosovo Judicial Council (KJC), Mr. Albert Zogaj, the Executive Director of the KJC Secretariat, Mr. Shkelzen Maliqi, and Mr. Mustaf Tahiri, President of the Basic Court of Ferizaj/ Uroševac.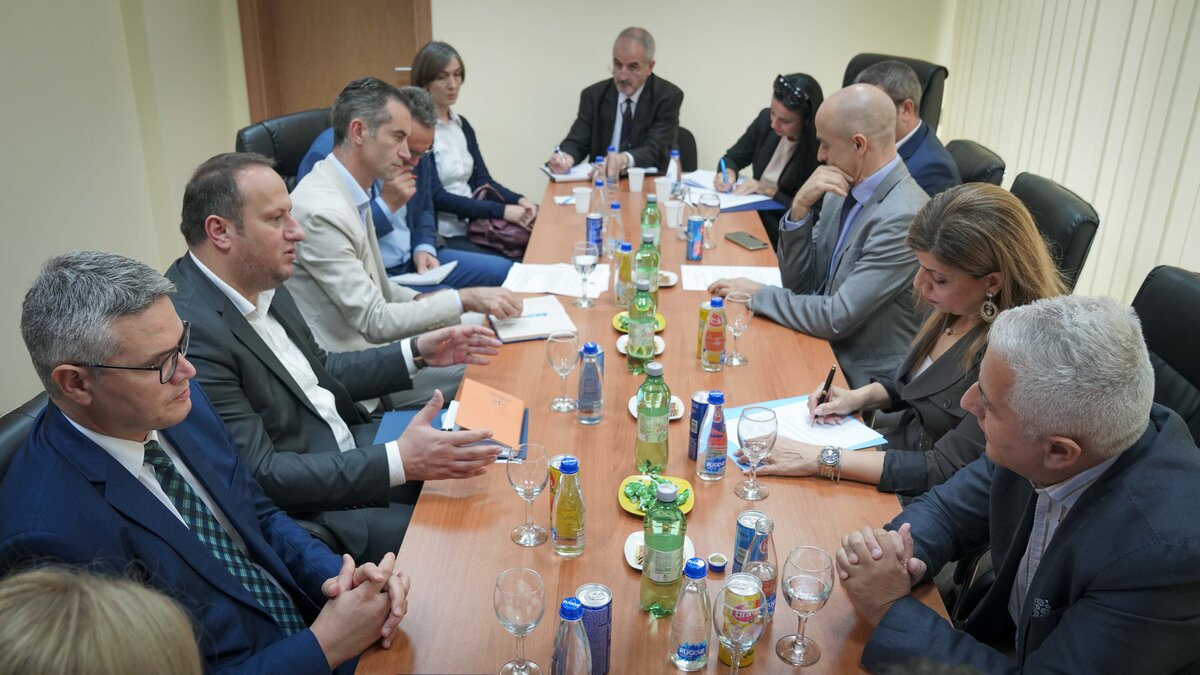 The Branch Court Shtërpcë/Štrpce, led by Supervisory Judge Alban Beqiri, has a multi-ethnic team of 3 judges and 22 administrative staff. It handles mostly criminal, civil, and minor offence cases.
During her visit, SRSG Ziadeh highlighted the Mission's cooperation with Kosovo's judicial institutions, commending the role of the KJC in the integration of the judiciary and in preserving and enhancing the independence of the judicial system in Kosovo. She reiterated UNMIK's continued support in this regard, guided by the principle of sustainable capacity building.
 
The Chair of the KJC, Mr. Zogaj expressed his appreciation for the Mission's support over the years, aimed at improving justice delivery and access to justice including translation, archiving, and case management support.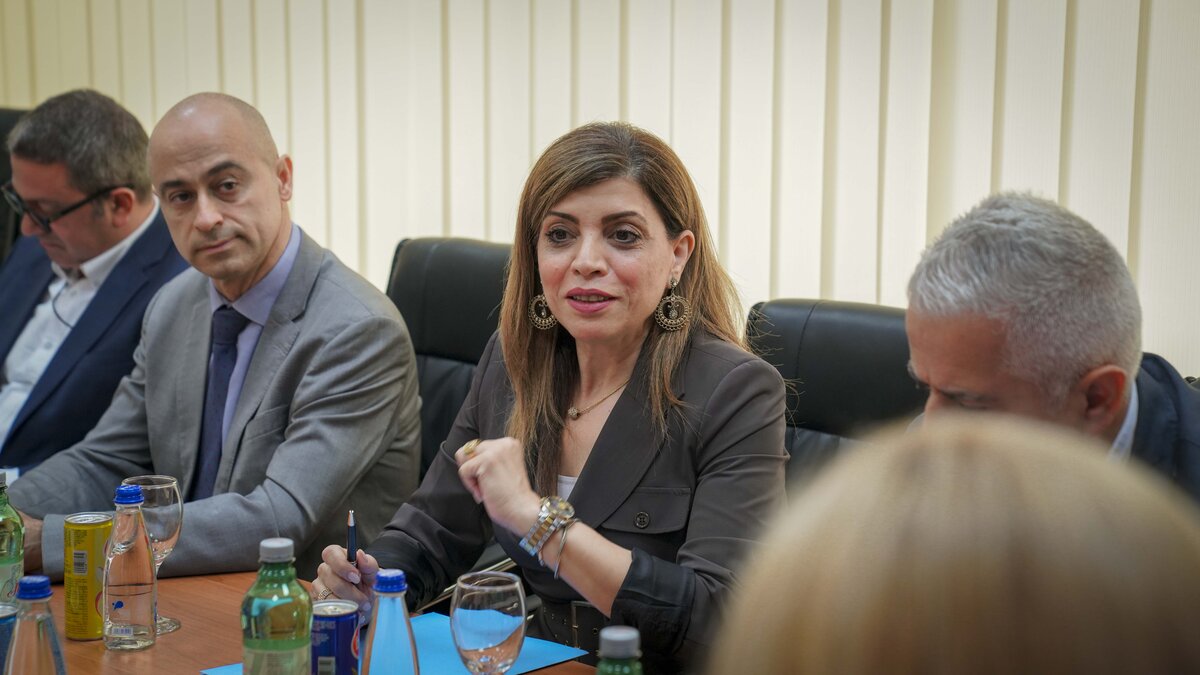 "We look forward to our future cooperation based on the needs of the Kosovo judicial institutions," said SRSG Ziadeh, encouraging the Executive Director of the KJC to liaise closely with UNMIK's Rule of Law Office in the areas of intervention identified during the meeting.