UNMIK Deputy Chief Meets Young Human Rights Activists from Kosovo and Serbia
11 November 2016, Pristina - Thirty young activists from Kosovo and Serbia participating in the LinKS 2.0 initiative implemented by NGO Youth Initiative for Human Rights visited UNMIK on 4 November.
UNMIK Deputy Special Representative of the Secretary General Christopher Coleman, together with Human Rights Officer Teuta Prekazi and Youth Focal Point Iana Minochkina , hosted a discussion with the activists and answered their questions on issues including human rights, missing persons, transitional justice, role of the youth, sustainable development goals and gender equality. The delegation was interested to learn more about UNMIK's role throughout the years, institutional memory and the current work, challenges and vision.
The Youth delegation's visit to UNMIK followed a number of meetings with Prime Minister Isa Mustafa, President Hashim Thaçi and Minister of Communities and Returns Dalibor Jevtić.
Meetings with state officials in Serbia will be held on 14-17 November, with a final conference in Belgrade. The aim of the joint project activities of the youth from Serbia and Kosovo is to present a list of issues that they want to be brought to the attention of the Dialogue process between Belgrade and Pristina.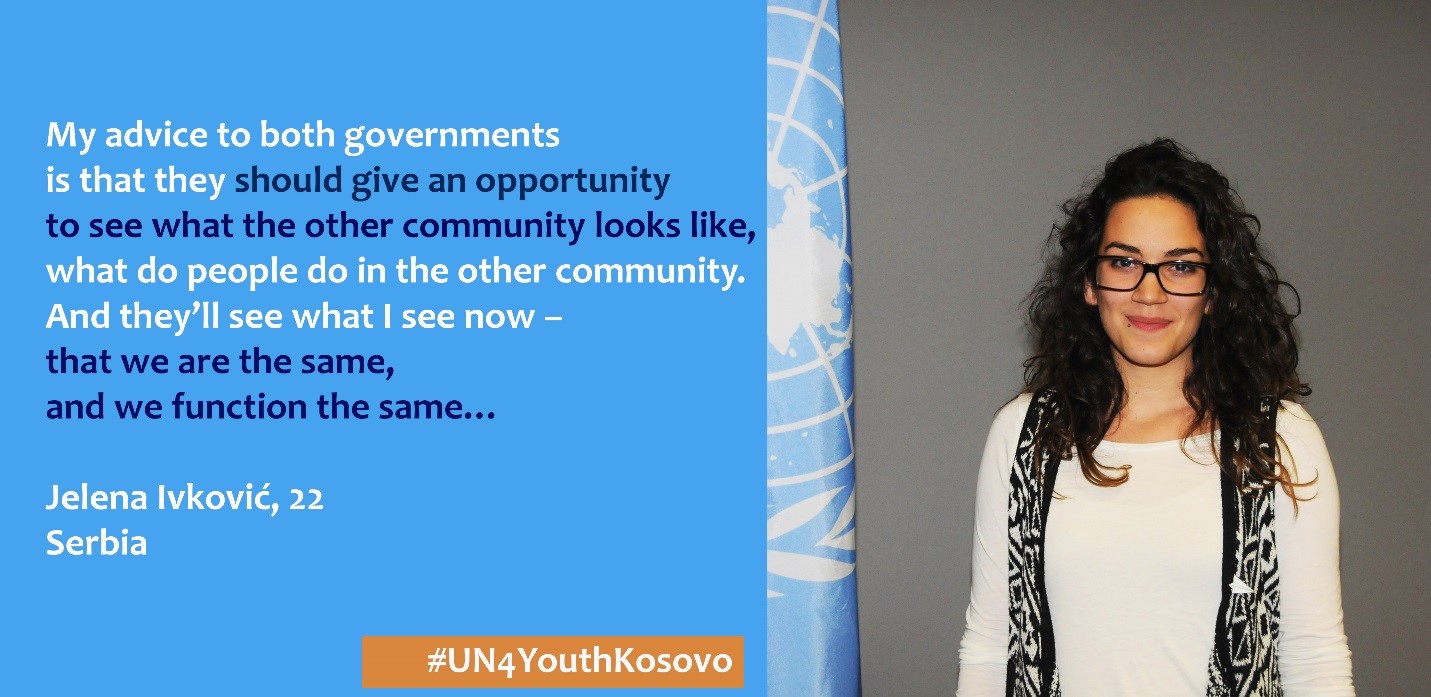 The LinKS 2.0 initiative, implemented by the NGO Youth Initiative for Human Rights, aims to create links between young people from Serbia and Kosovo and enable their inclusion in talks on issues affecting the two societies. The project is supported by the German Embassy in Belgrade.
Young people in Kosovo and in the Western Balkans are part of political, social, economic and environmental processes. Some will also become future decision makers and leaders. These youth are actively working towards creating better relations and understanding among themselves and between their societies. Engaged in youth projects aimed at improving peaceful relations between people throughout the region, many of them are in direct communication with their neighbors of different ethnic backgrounds from the region.