UNMIK goes Orange for Women and Girls around the world
Focusing on stories of Kosovo women who have survived domestic violence, UNMIK staff came together to mark the global 16 Days of Activism campaign that puts a spotlight on preventing violence against women and girls each year.
Head of UNMIK and Special Representative of the Secretary-General Zahir Tanin spoke to the mission before a screening of the UNMIK-produced documentary Not Your Property, which focuses on the link between domestic violence and property inheritance customs. He reiterated UNMIK's commitment to helping empower Kosovo women and girls and noted the importance of women in sustained peace and security – as recognised by the global United Nations resolution on Women, Peace and Security.
"Our contribution to this year's 16 Days campaign is about sharing the stories of women from different communities who have not only survived violence, but also their journey to become changemakers," SRSG Tanin said.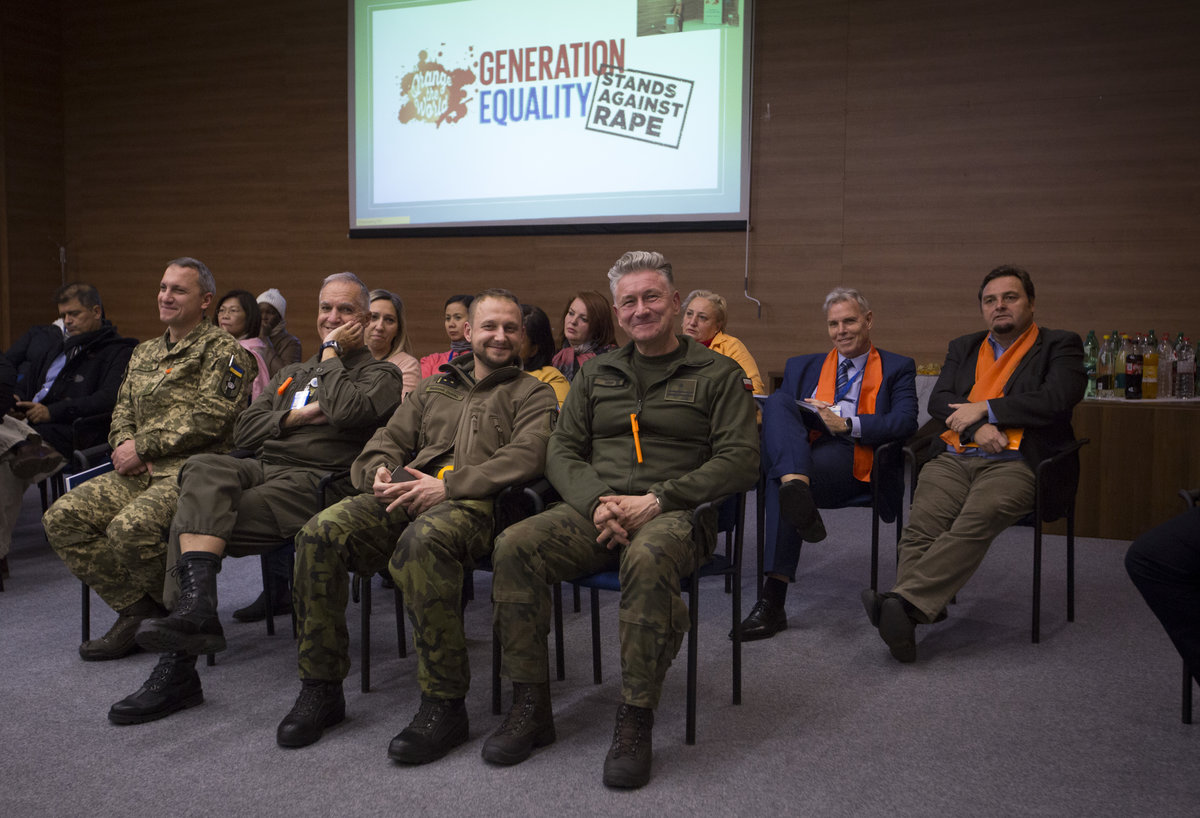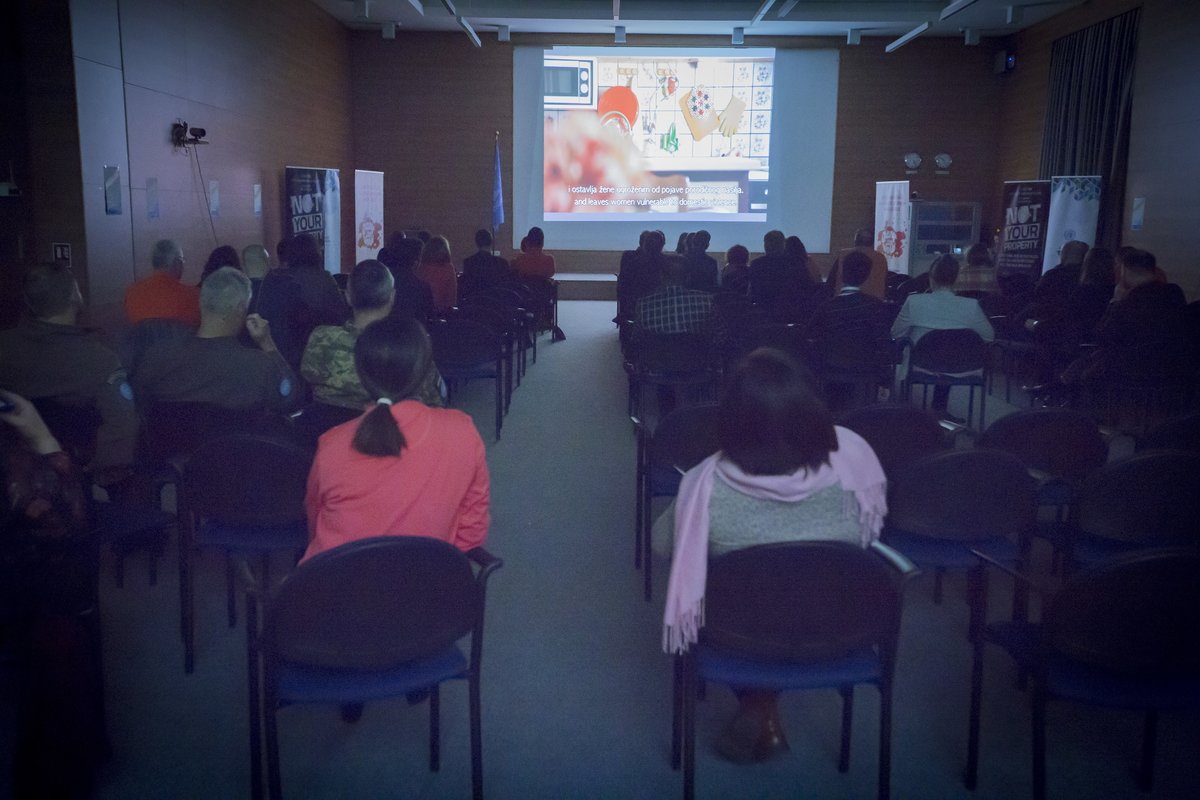 UNMIK's activities for this year's 16 Days of Activism includes taking Not Your Property on a road trip around Kosovo's communities for the second year in a row, followed by panels featuring officials from police, judiciary and municipalities as well as campaigners from NGOs and civil society.
This year there are 15 screenings supported by UNMIK, while the film has been made available for other NGOs to arrange screenings in their own capacity.
Screening of 'Not Your Property' in Istog/Istok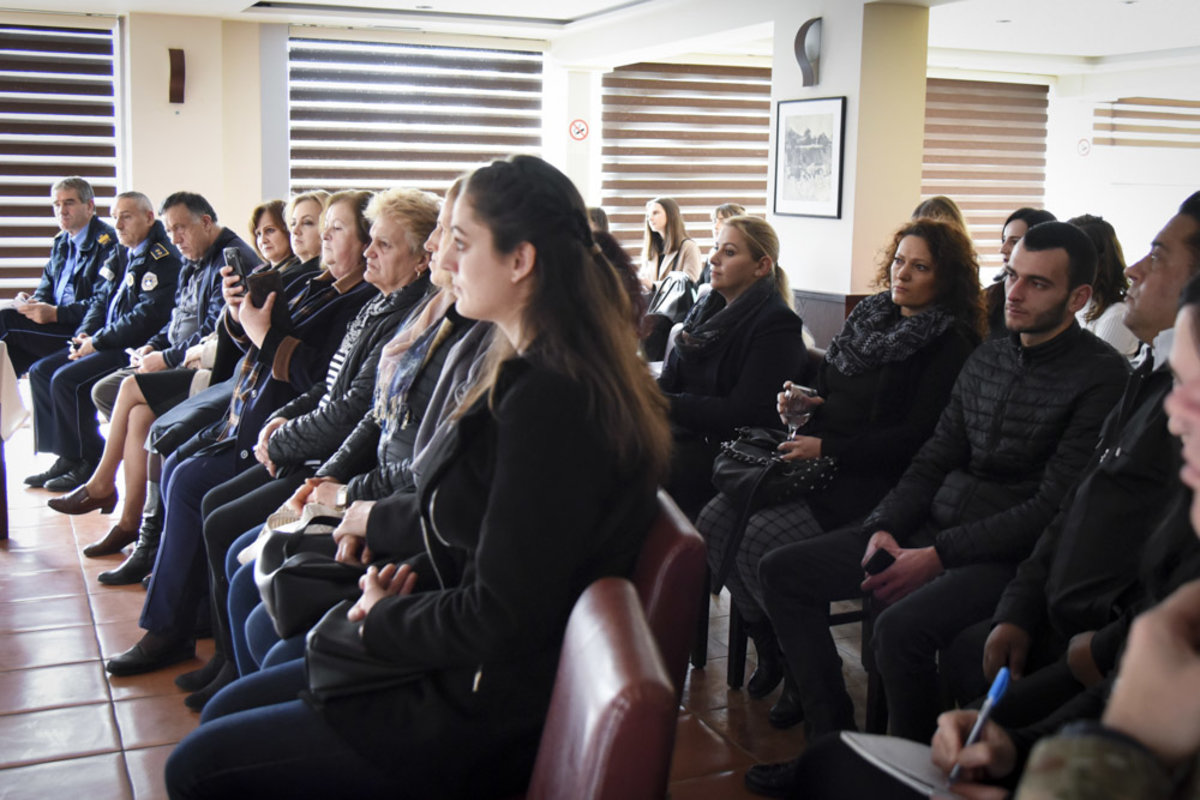 Screening of 'Not Your Property' in Istog/Istok
 
Screening of 'Not Your Property' in Lipjan/Lipljan
 
Screening of 'Not Your Property' in Lipjan/Lipljan
 
Screening of 'Not Your Property' in Lipjan/Lipljan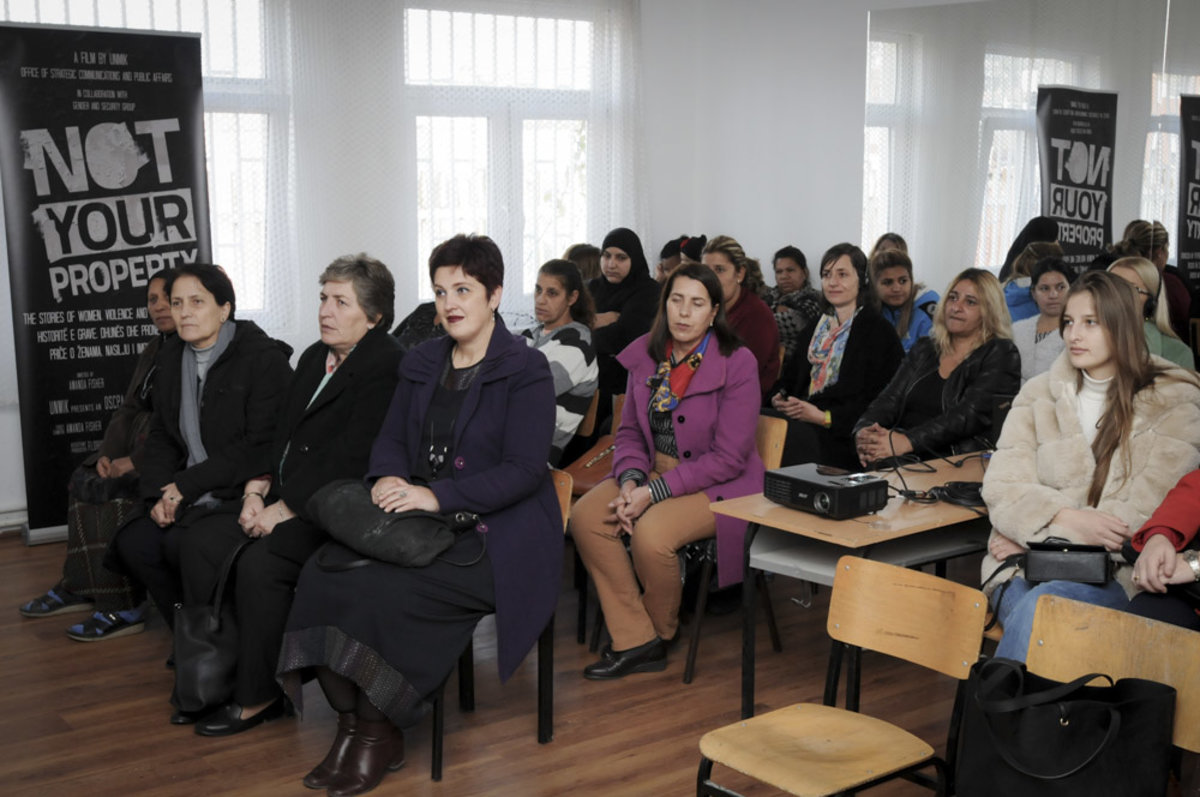 Screening of 'Not Your Property' in Mitrovica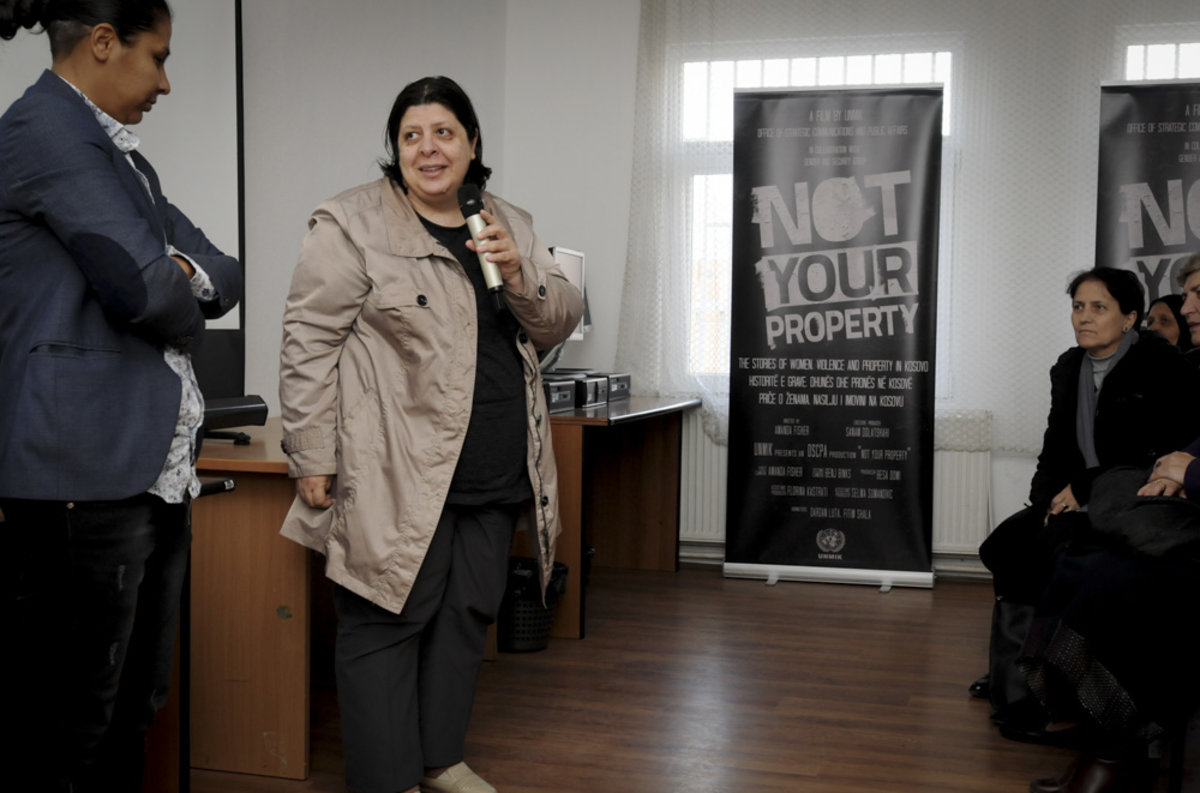 Screening of 'Not Your Property' in Mitrovica
 
Screening of 'Not Your Proeprty' in Obiliq/Obilić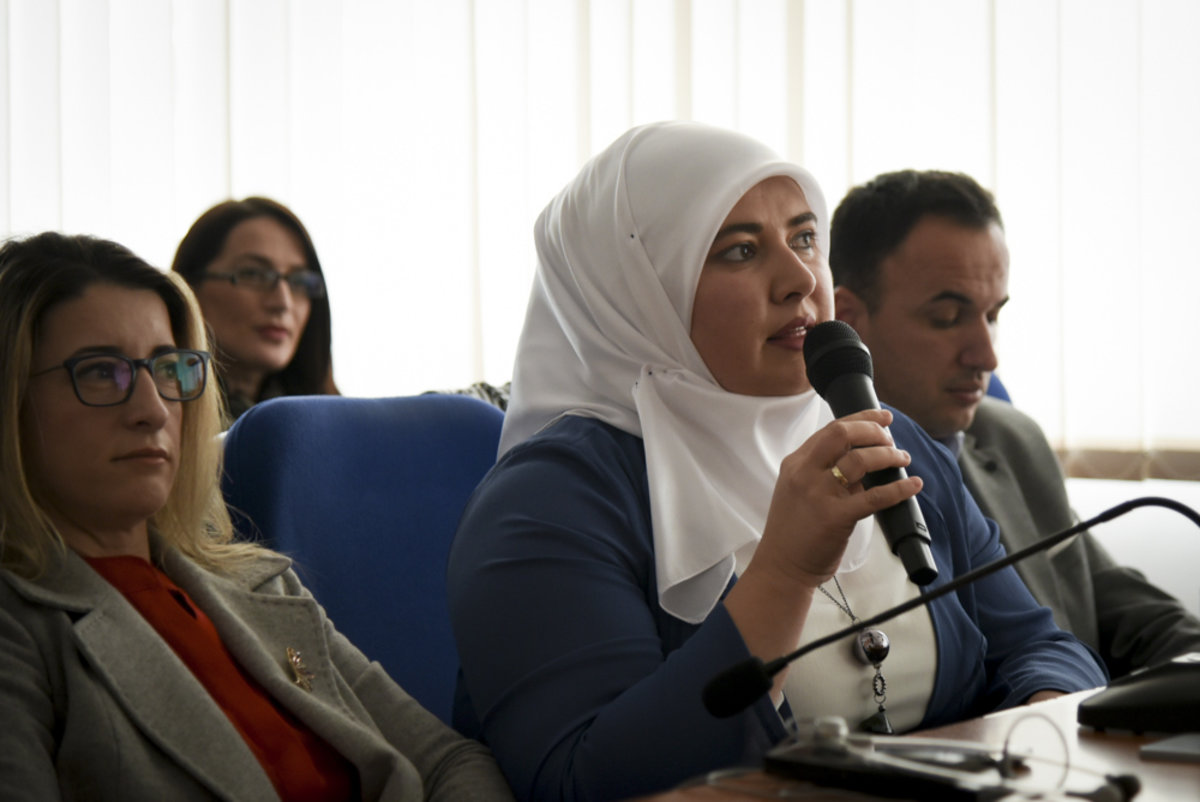 Screening of 'Not Your Proeprty' in Obiliq/Obilić