UNMIK HOSTS GJILAN/GNJILANE COMMUNITIES COMMITTEE SESSION
27 April 2017, Pristina. Special Representative of the Secretary-General (SRSG) and Head of UNMIK, Zahir Tanin, welcomed the Gjilan/Gnjilane Communities Committee (CC) to UNMIK headquarters on 27 April.
SRSG Tanin highlighted the key role the Committee plays in protecting and promoting the human rights of all communities in Gjilan/Gnjilane.  He commended the role of Gjilan/Gnjilane municipality in creating an environment for good interethnic relations and cooperation and assured that UNMIK continued its efforts to support local government in the field of reconciliation.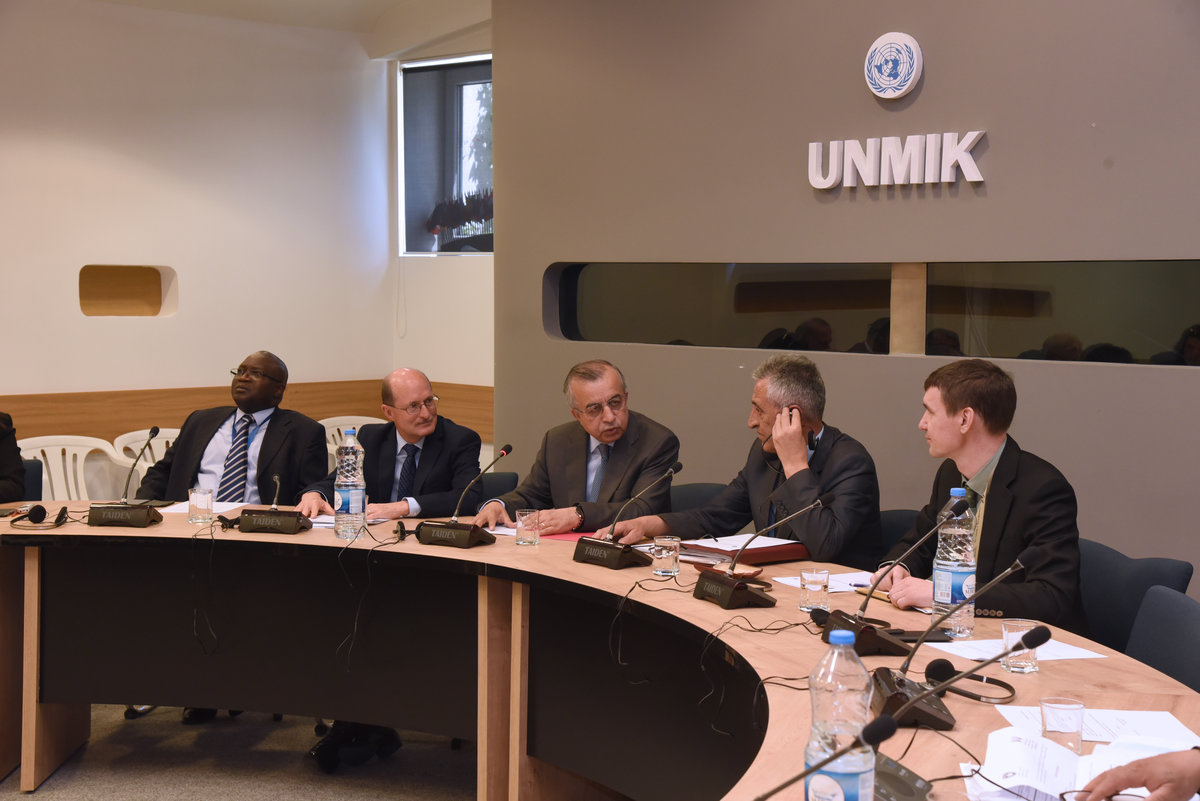 CC Chairperson Kemajl Shahin emphasised that his efforts remained focused on helping all people in Gjilan/Gnjilane, regardless of ethnicity. Head of Municipal Office for Communities and Returns Milivoje Živković reported that from January to March 2017, 52 families had been repatriated to the municipality out of which 44 families were Kosovo Albanian, five Kosovo Serb and three Roma families.  The meeting concluded with a discussion between the CC and UNMIK's Office of Community Support of important issues affecting communities in Gjilan/Gnjilane.