Avadhesh B. Mathur
Head of Mitrovice/Mitrovica Regional Office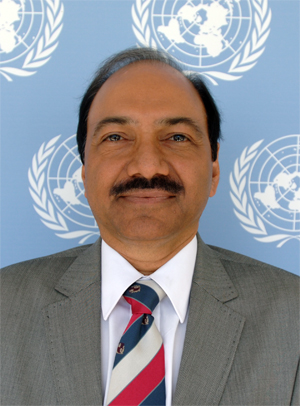 Mr Avadhesh B. Mathur was appointed UNMIK Head of Office, Mitrovice/Miroica in May 2012.  Prior to joining UNMIK he was Secretary to Government of India, in charge of  various portfolios including the security of the Prime Minister. 
During his career of 37 years in Indian civil service,  Mr. Mathur served in various senior positions in the Ministry of  Home Affairs and Cabinet Secretariat of the Government of India.  While serving in the Cabinet Secretariat, he supervised the work relating to India's relationship with neighbouring countries, e.g. Bangladesh, Sir Lanka, Maldives, Nepal, Myanmar, Bhutan etc. 
 
Mr. Mathur has also served in the Embassy of India in Brussels (1992-96) and in High Commission of India in Pakistan (1996-2000). 
Mr. Mathur also served in the north-eastern part of  India where he dealt with various ethnic/insurgent groups and was successful in bringing peace to some of the troubled regions of the area. 
Mr. Mathur holds post-graduate degrees in Physics and History.  Mr. Mathur is married with two children.