Service and Sacrifice marked 20 years later in Kosovo's mountains
High in the Mt Piceli ranges, 12 kilometres outside of Mitrovica, the air is pristine and the vistas are breathtaking, with no scrap of manmade material in sight – save for several memorials and some pieces of airplane fuselage. These serve as visceral reminders of the loss of 24 people from around the world, primarily international humanitarian and aid workers, who died there 20 years ago today in the deadliest plane crash in Kosovo's history.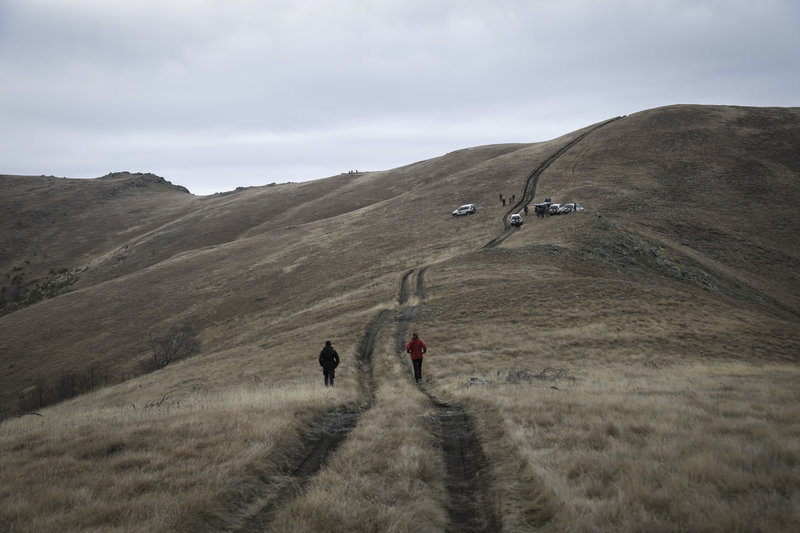 On November 9, six people journeyed from Canada, New Zealand and the United Kingdom to commemorate the events of Friday November 12, 1999 – and mark the holes that were left in families around the world when a plane chartered by the United Nations World Food Program (WFP) came down en route from Rome. The passengers and staff onboard came from 10 different countries. None survived the crash that happened when the plane struck treetops and crashed in poor visibility.
The six who journeyed to the site left personal keepsakes, including a figurine of the Irish saint Our Lady of Knock and a few splashes of Irish whiskey, at a memorial stone that was built by a voluntary brigade of international civilians and unveiled last year, with the names of all 24 who died carved in stone. The group comprised the loved ones of Canadian government official Daniel Rowan and Northern Irish NGO worker Andrea Curry, and for most it represented their first time at the crash site.
A group of military officers from UNMIK, EULEX and KFOR stood in salute to recognise the service and sacrifice made by all on board who represented some of the first international presence on the ground in Kosovo after the conflict, and included five personnel from UNMIK – the largest peacekeeping mission in the world at that time. Other civilian staff were also present in tribute to their peacekeeping brothers and sisters who gave their lives in the course of helping those in need from Kosovo. The families expressed their gratitude to all who had facilitated the visit.
The traces of November 12, 1999 might still be there on the top of Mt Piceli, but the most poignant of all traces are those that cannot be seen: the memories that reside deep in the hearts of loved ones.