SRSG Tanin, Pristina Basic Court President, meet legal interns helping to reduce backlog of cases
On 6 June, the President of the Basic Court of Pristina, Judge Aferdita Bytyci, welcomed the Special Representative of the Secretary-General and Head of UNMIK, Mr. Zahir Tanin, to the court premises to kick off a networking event for 80 legal interns who had been working on an UNMIK-supported project to address a crucial problem faced by the judiciary in Kosovo: the backlog of cases.
Since April, the Kosovo-Albanians and Kosovo-Serbs interns have been helping the Basic Courts in Pristina and Mitrovica to address the problem of case backlog, which not only puts a high burden on the human, logistical and financial resources of courts, but also increases the duration of trials, in violation of the fair trial principle.  
The meeting at the Pristina Basic Court gave an opportunity to interns of both communities to meet, exchange their experiences and discuss common challenges. Moreover, they also had the opportunity to meet SRSG Tanin, Judge Aferdita Bytyci and other senior judges. Representatives of the Pristina-based NGO "Kosovo Law Institute" and the Mitrovica-based NGO "Advocacy Center for Democratic Culture", which implemented the project, were also present.
During his remarks, SRSG Tanin thanked Judge Bytyci for her leadership, commended the interns for their hard work, and reiterated UNMIK's commitment to continue helping the Kosovo judicial system in practical ways. He further told the interns that "it is up to the younger generation to expand your skills and serve the justice system in a way that ensures its independence and efficiency and allows all to access justice."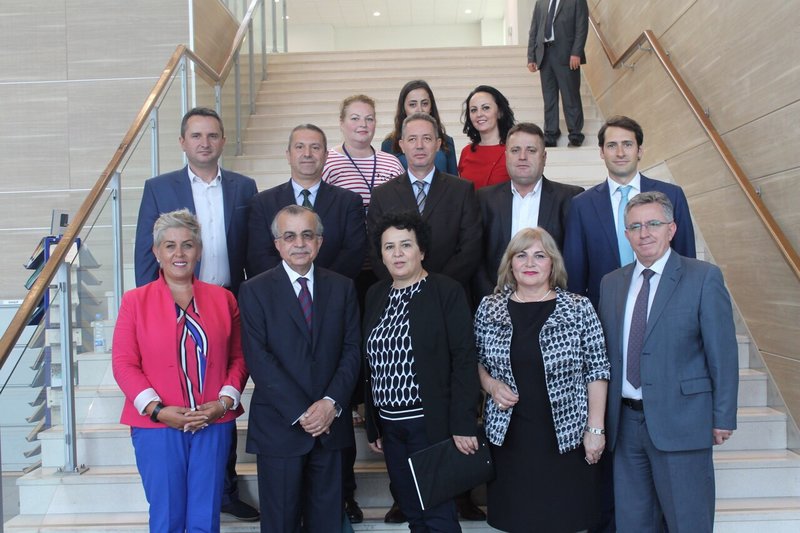 Judge Bytyci expressed her deep gratitude to SRSG Tanin for UNMIK's support and emphasized that the project benefitted both the Court, by increasing its efficiency, and the interns, by allowing them to enhance their professional skills. She further presented the concrete results achieved during the two months of implementation at the Basic Court of Pristina, which include: 15,000 minor offenses cases closed; 4,490 civil cases archived; and 139 decisions drafted. Overall, in just a few months, this represented a 15% decrease in the case backlog faced by the Court.

The representatives of both NGOs also thanked UNMIK for its support and emphasised the importance of this project in building inter-ethnic trust amongst the young law practitioners.