SRSG Zahir Tanin Visits Dragash/Dragaš municipality, inaugurates multi-purpose sports field
As part of his commitment to engage with municipal and local actors across Kosovo, the Special Representative of the Secretary-General and Head of UNMIK, Zahir Tanin, was in Dragash/Dragaš municipality on 12 July, where he was received by Mayor Shaban Shabani, the Deputy Mayor for Communities, Šerif Aga, and other municipal officials.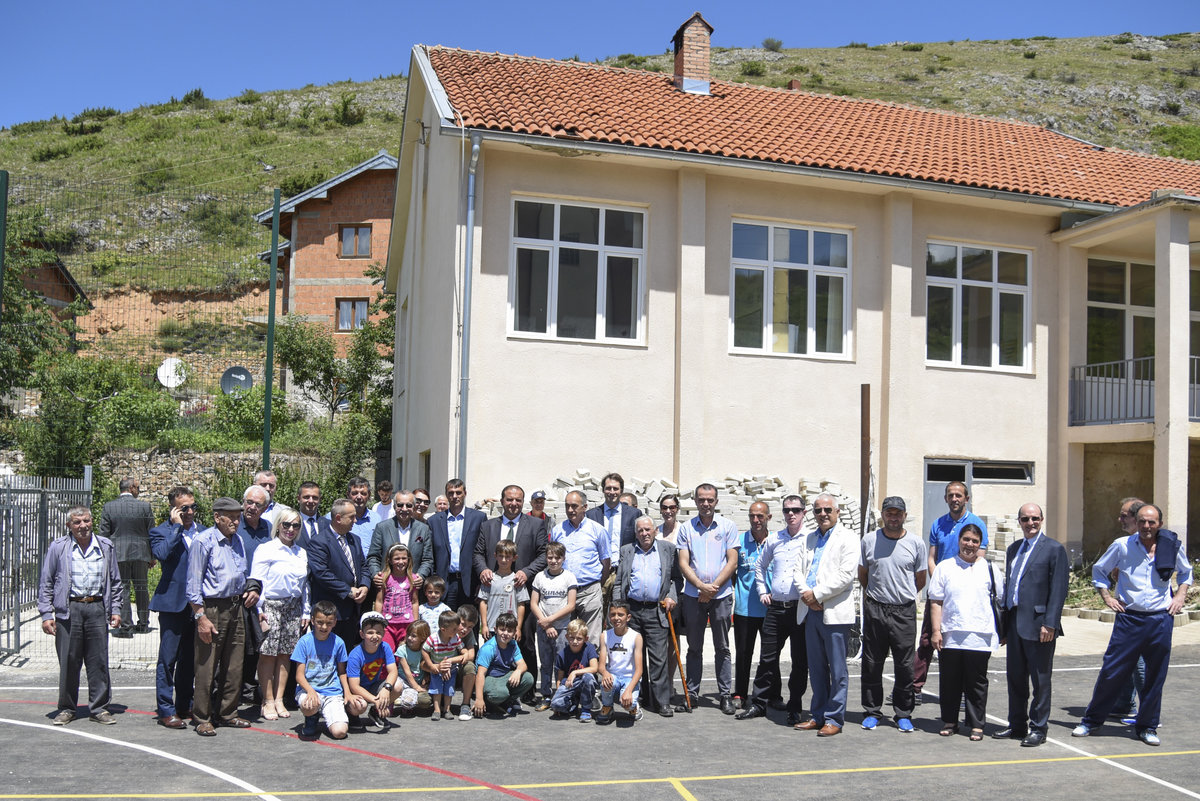 During the meeting, SRSG Tanin and the Mayor discussed the issue of economic development in the municipality, with a special focus on local tourism, as well as challenges faced by the residents and inter-community relations. The two agreed on the need for greater inclusion of women among municipal staff and in leading positions in the municipal administration.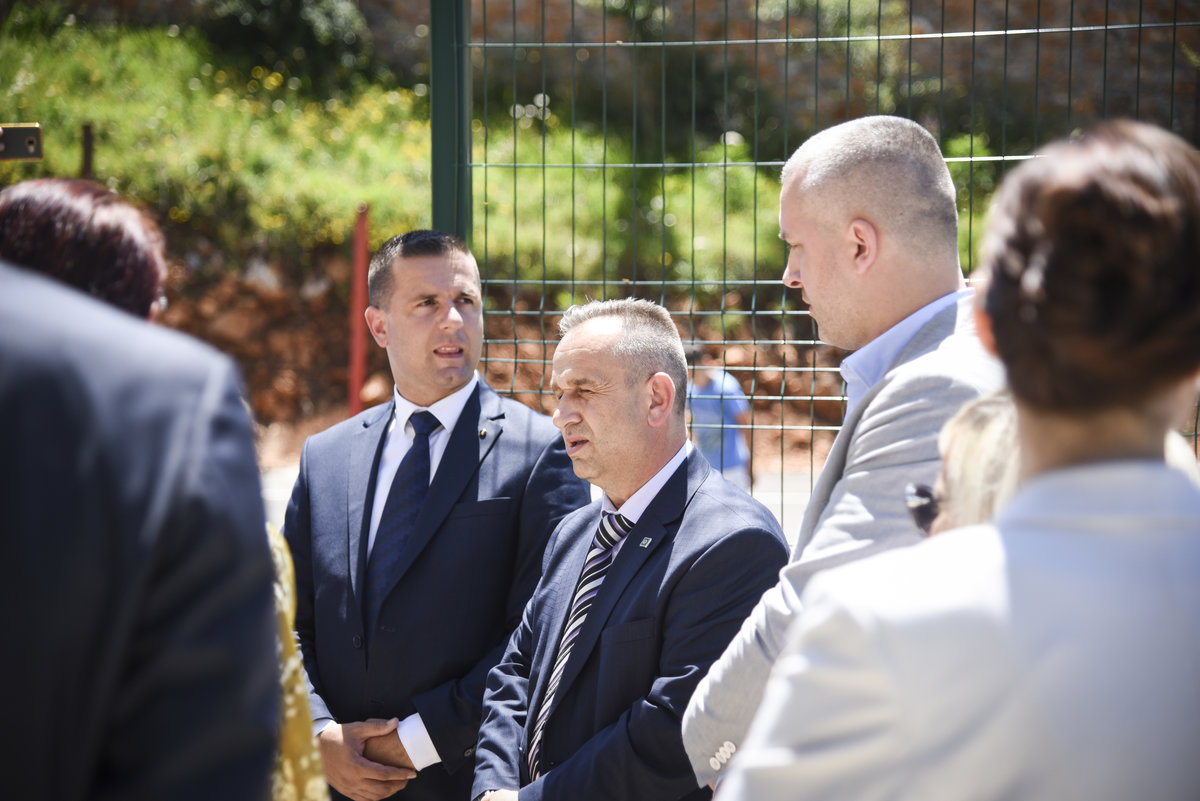 The mayor highlighted his good cooperation with non-majority political parties, and stressed the need to respect the human rights of each resident of the municipality, regardless of their ethnic or religious affiliation. SRSG Tanin reassured the mayor of UNMIK's continued support going forward, and committed to exploring concrete options for cooperation, particularly in inter-community trust-building and in the promotion of gender equality in municipal structures and processes.
Following the meeting, the delegation proceeded to the ethnically-mixed village of Zlipotok/Zlipotok, where SRSG Tanin inaugurated a recently constructed multi-purpose sports field at the primary school "Svjetlost". The construction of the sports field was financed by UNMIK as a Confidence-Building Measure, and was finalised in early July.
According to local residents and interlocutors who also attended the inauguration, the sports field will contribute to the integration of K-Albanian, K-Gorani and K-Bosniak youths through various sports activities. Representatives of the Municipal Office for Communities and Return, representatives of local NGOs and community leaders also attended the launch event.