SRSG Ziadeh holds regular consultations in Belgrade ahead of Security Council session, urges restraint and return to dialogue
Exercising restraint in messages and actions was urged by the Special Representative of the Secretary-General and Head of UNMIK Caroline Ziadeh during her regular consultations in Belgrade.
During her meetings, SRSG Ziadeh underlined the urgency to de-escalate tensions and emphasized the need for both sides to return to political dialogue in good faith.
She also called for transparency in investigations and accountability regarding the 24 September events.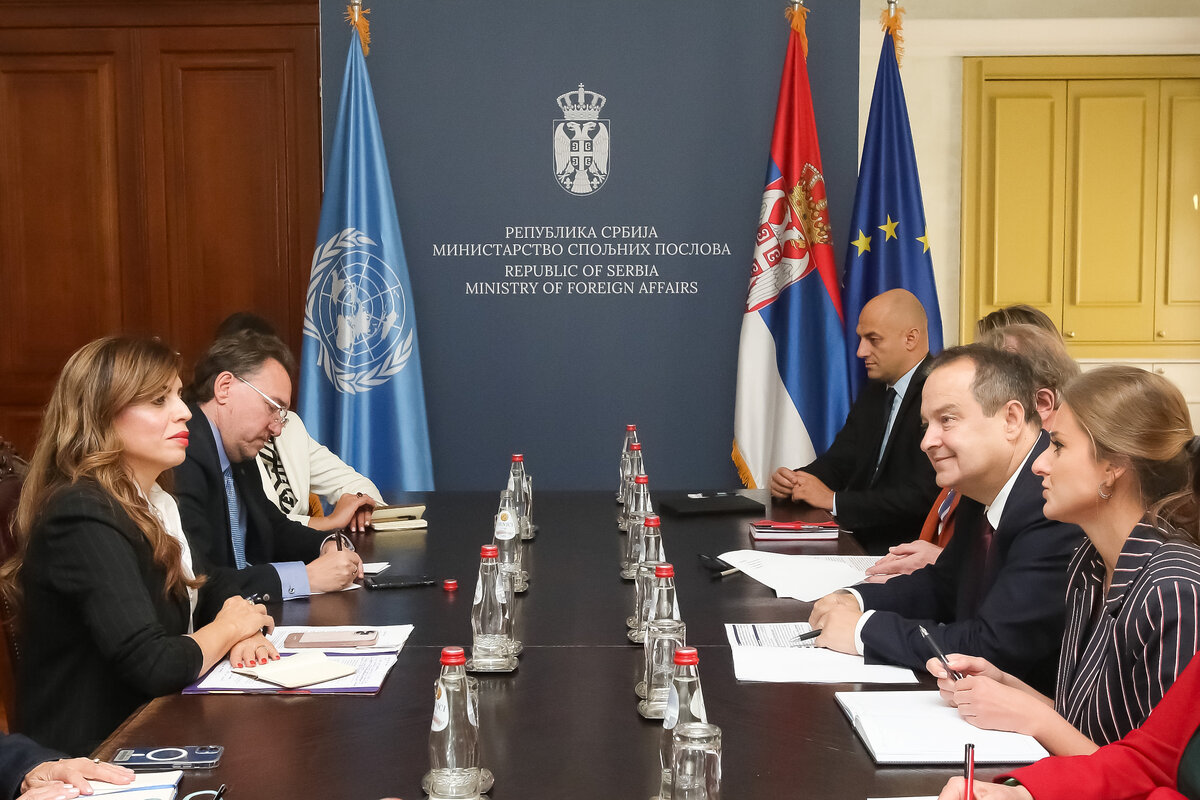 SRSG Ziadeh is meeting with Serbian political leaders and various representatives of the diplomatic community over two days, in advance of the upcoming United Nations Security Council meeting on Kosovo.
SRSG Ziadeh will brief the Security Council later this month.
Related: Read SRSG Ziadeh's statement on 24 September here.