Women in Kosovo continue to face significant challenges, ASG Jenča hears during Kosovo visit
The Assistant Secretary-General for Europe, Central Asia and the Americas Mr. Miroslav Jenča heard concerns and success stories from leaders of women civil society organizations across Kosovo communities during a two-day visit to Kosovo.
Civil society representatives expressed concern that, despite efforts over many years, women in Kosovo continue to face significant challenges. In particular, they remain largely excluded from participation in political life and underrepresented in decision-making structures, the women told ASG Jenča.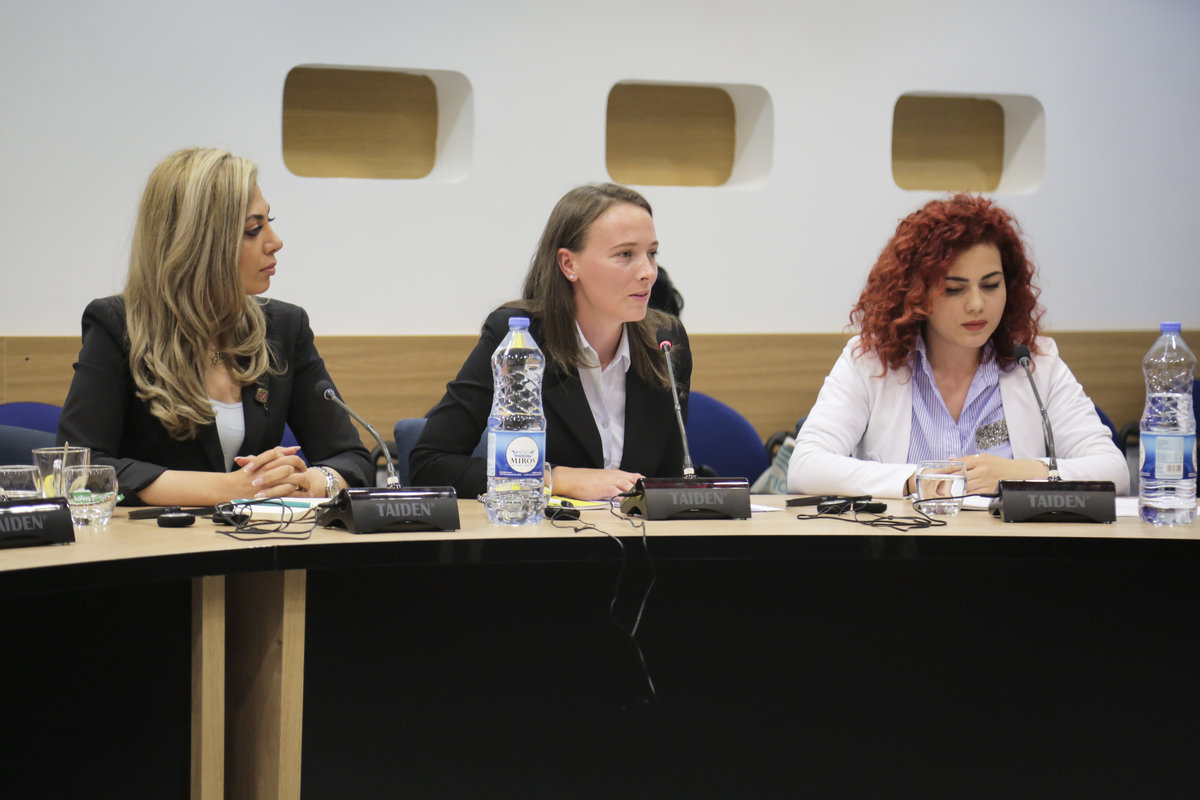 They also voiced concerns over the lack of effective implementation of legal and other measures to address domestic violence, investigation and prosecution of cases of domestic violence against women and addressing women's basic needs and rights, such as healthcare and property and inheritance rights. The women expressed concern that the lack of settlement of the Kosovo status issue had a detrimental effect on progress with regard to women's rights. 
In response, ASG Jenča underlined the United Nations commitment to advance the implementation of UNSCR 1325 on Women, Peace and Security, including to achieving gender parity throughout the UN system. 
He also underscored the importance of continued advocacy for women's rights and concerns, increased women's participation and integrating a gender perspective in the dialogue processes, and working with the UN and other international actors to address the challenges facing women in Kosovo. 
"Achieving greater participation of women in all levels of society is an important priority - and one that will result in the improvement of the lives of all."
ASG Jenča also visited the monastery of Gračanica, where he met with Bishop Teodosije of Raška and Prizren and representatives from the municipality of Gračanica/Graçanice.
Bishop Teodosije shared the concerns of the Serbian Orthodox Church, in particular related to the protection of property rights and ensuring the implementation of legislation on Special Protective Zones. Mr. Jenča underscored the importance the United Nations attaches to the protection of religious sites and cultural heritage and assured the Serbian Orthodox Church representatives of UNMIK's high-level engagement and support as part of its efforts to promote dialogue and trust among the communities in Kosovo.
Due to security-related developments,  the visit by ASG Jenča to the Mitrovica region could not take place as planned. He discussed the situation with the UNMIK leadership, including the detention of UN staff, and expressed strong support for the Mission and its staff.