SRSG Ziadeh meets with leaders during Belgrade trip
An extensive exchange of views characterised meetings held by the Special Representative of the Secretary-General and Head of UNMIK Caroline Ziadeh during her regular visit to Belgrade.
Foto TANJUG/ Sava Radovanović
SRSG Ziadeh met with multiple partners during the January 16 and 17 visit, including Serbian President Aleksandar Vučić and First Deputy and Foreign Minister Ivica Dačić.
Topics of discussionincluded the recent political and security tensions in Kosovo, resumption of the EU-facilitated dialogue and the pathway forward and the prospects for renewed trustbuilding activities among Kosovo's communities.
SRSG Ziadeh encouraged all parties to work towards de-escalation in support of stability and progress and to renew avenues of engagement. 
"Dialogue is the essential path to progress," she said.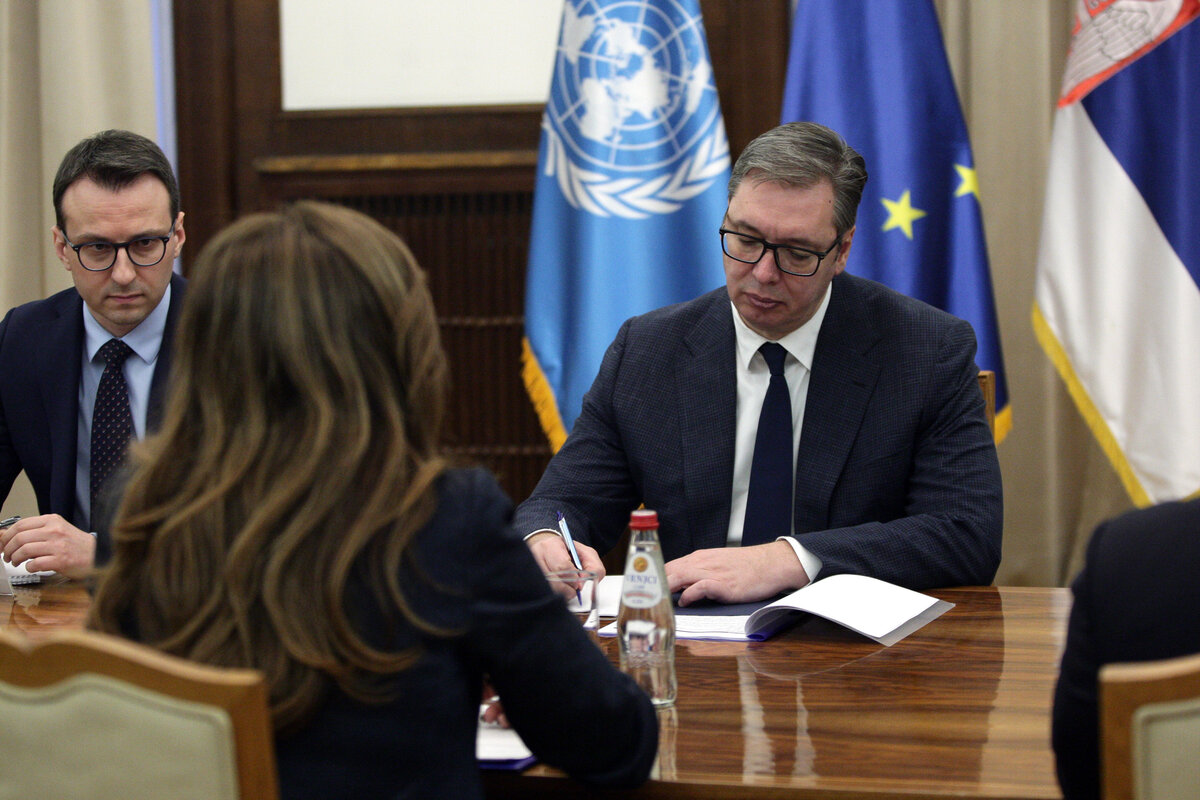 Foto TANJUG/ Sava Radovanović